The Internet has revolutionized the way we handle our money. Nowadays, we can do practically any transaction through our bank's application or website. Also, it is very easy to send small amounts of money to others. Big technology companies want to take a leading role in this matter and have started to incorporate functions that simplify the sending and receiving of money into their services.
Facebook Messenger is one of them. The messaging application lets you send small amounts of money to other users directly from the chat. This feature is not available worldwide and is restricted to the United States, the United Kingdom, and France. If you live in one of these countries, you can use this feature as long as you meet the following requirements:
Have a Paypal account or a Visa or MasterCard debit or credit card issued by a U.S. bank.
Be over 18 years old.
Have a Facebook account.
That the receiver lives in one of the countries mentioned above.
How to send money through Facebook Messenger
To send money, follow these steps. Open a chat with the person you want to transfer money to and tap on the button in the lower-left corner, represented by a mosaic of squares.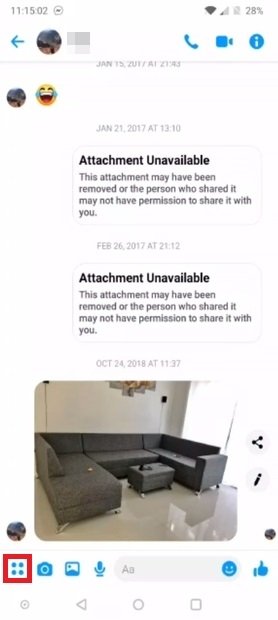 Press this icon in the conversation
Then, select Pay friend.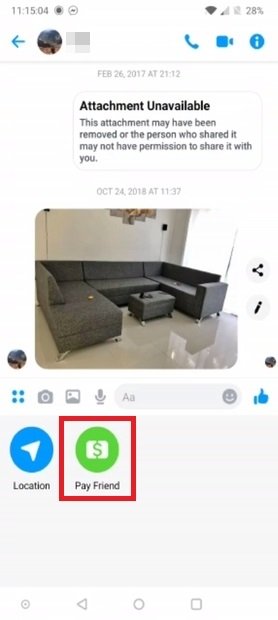 Choose Pay Friend
Write down the amount of money you want to transfer. As a confirmation, tap on Pay to send the amount stipulated. You can also use Request to ask the other user to pay that amount.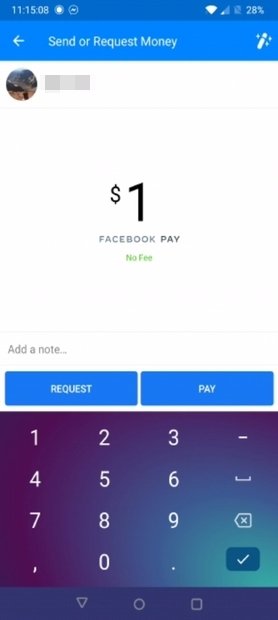 Type in the amount of money
Select the payment method if you have not done so before.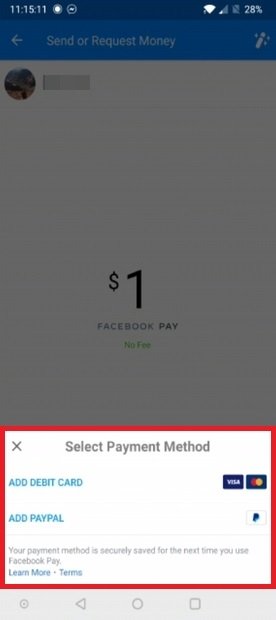 Select the payment method
Once you have followed these steps, the request will appear in the conversation. The money you have sent will come from the card or Paypal account you have registered with Facebook Pay. On the contrary, if you ask for money from another user, it will be transferred to you using the same methods mentioned above.