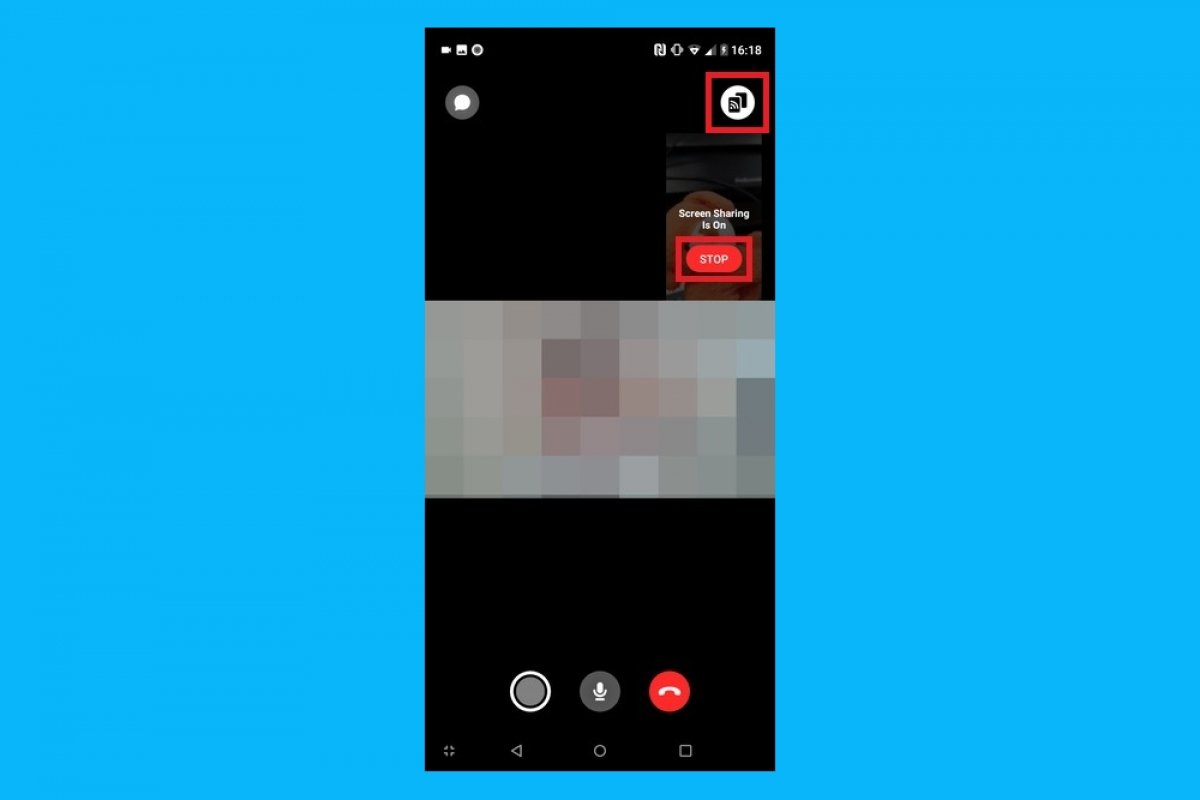 Facebook Messenger has a feature that lets you share your device's screen in real-time when you make a video call. It works with both individual and group calls. To use it, go to Facebook Messenger and look for the contact or group you want to talk to in your conversation list.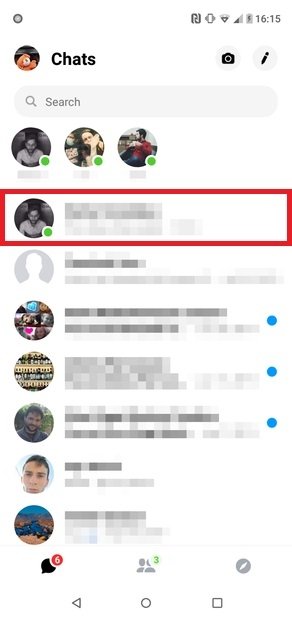 Choose the contact you want to talk to
Once inside the conversation screen, initiate a video call by tapping on the camera icon at the top right.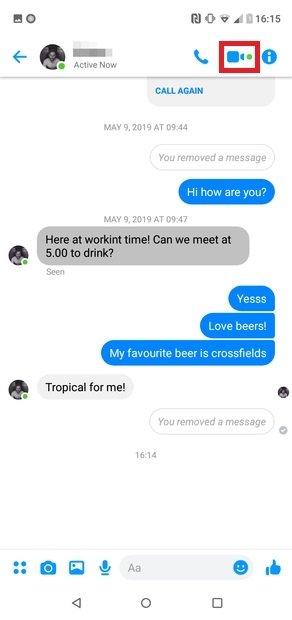 Press the camera icon
When you are on the video call, you will see different options on the screen (if not, tap the screen). They may appear at the bottom or top of the screen depending on your device model. Now, the button we are interested in is displayed on the top right, tap on it.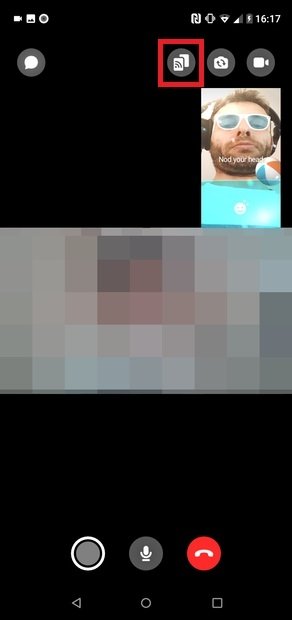 Press the screen share icon
The first time you use the feature you will see an information window. Then, the operating system will ask you to grant permission to Facebook Messenger to register your screen. Check the option Don't show again if you are interested, and accept. Tap Start now, and you will start sharing everything that happens on your screen.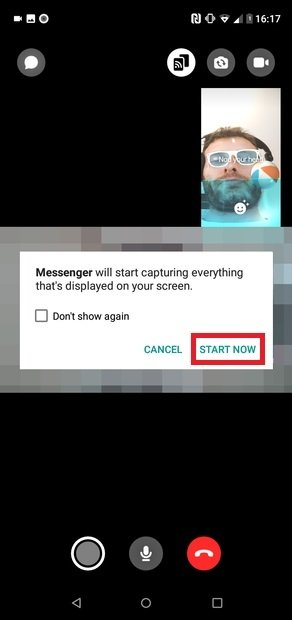 Grant permissions to record your screen
Now, all we have to do is minimize the app to keep using the phone and let our contacts see everything we do. When you want to stop, return to the chat window by tapping on the floating window on your screen and tap on Stop.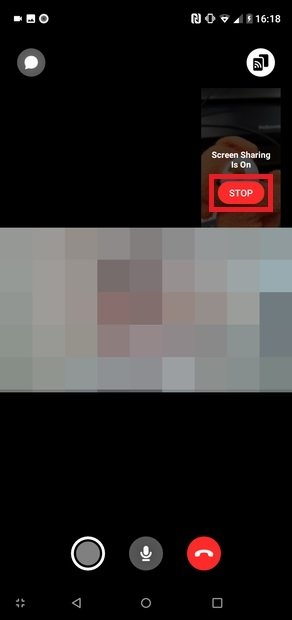 Press Stop to end the recording
This feature can be very useful in many cases, from those related to help and assistance tasks to sharing anything of interest with your interlocutors.