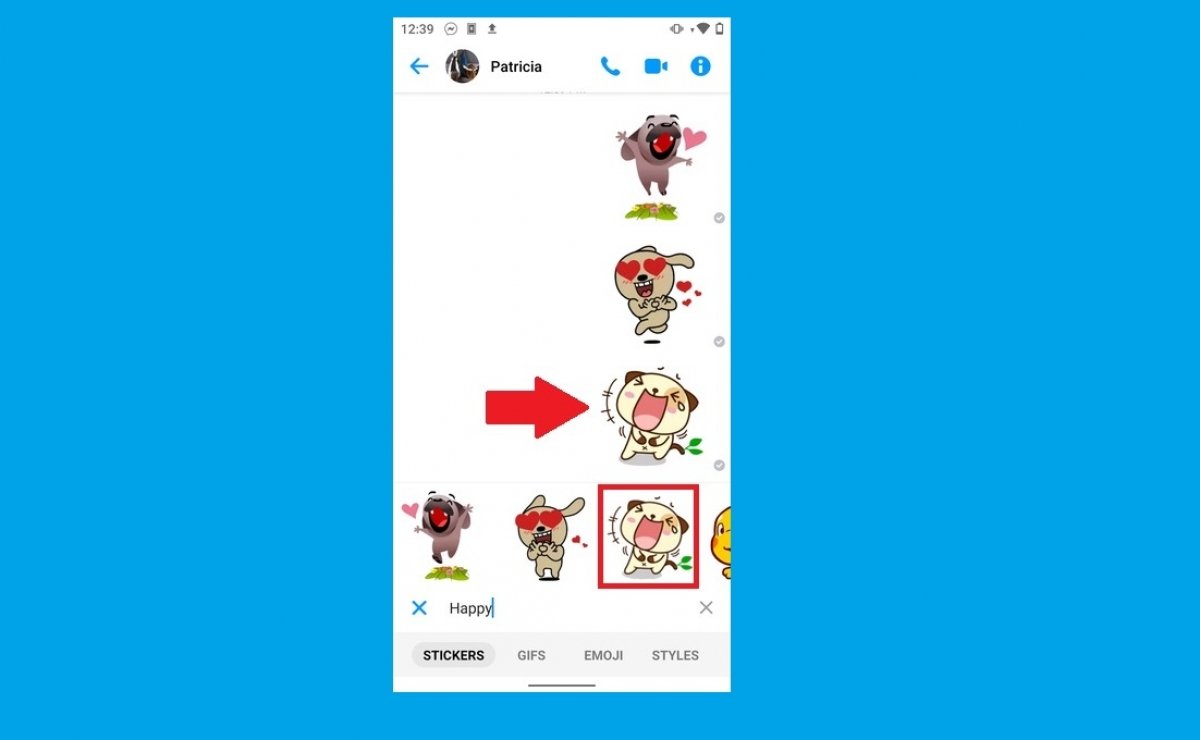 Stickers are in. This advanced version of emojis lets us express happiness, joy, sadness, anger, and tons of other moods. Facebook Messenger integrates a huge library of stickers that we can use in both individual and group conversations.
To use a sticker, open any conversation. Then, tap on the smiley face icon.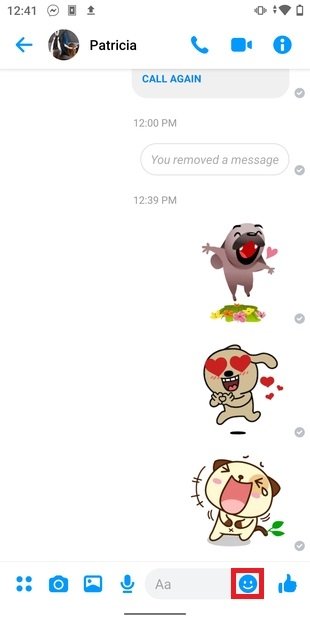 Open the sticker selector
Choose Stickers.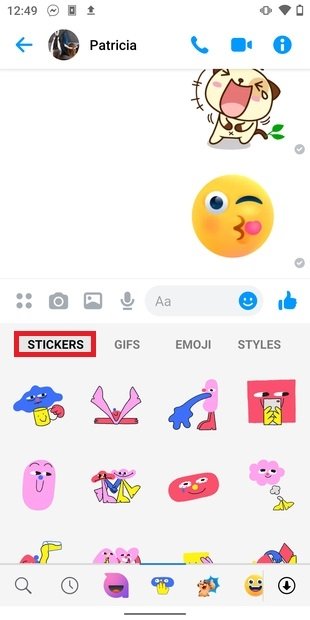 Sticker section
Then, choose a category. In this tutorial, we will use the Happy category as an example.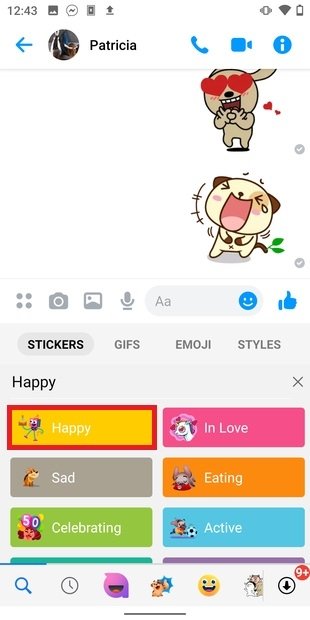 Open the Stickers category
Once those graphics related to the Happy category are displayed, you can browse back and forth to see the entire contents of the package.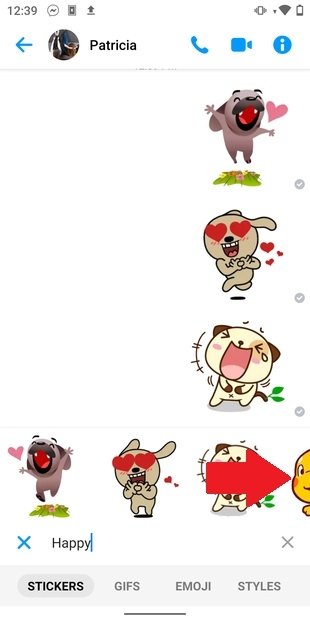 View more stickers
To send any of them, tap on it. Immediately, you will see it appear in the conversation.
Sending a sticker
There are two functions related to stickers that we should review. On the one hand, you can access those stickers that you use regularly by tapping on the clock icon. This is very convenient for reusing the same sticker over and over again.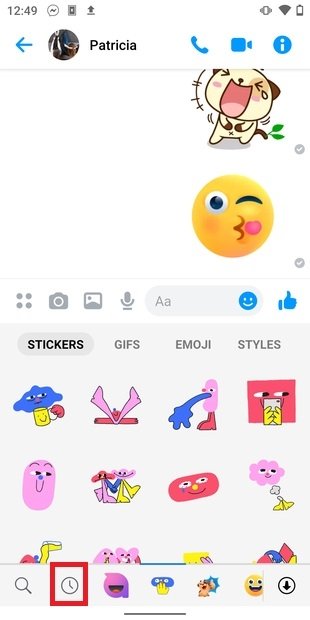 View recent stickers
On the other hand, you can add more packages by tapping on the arrow icon.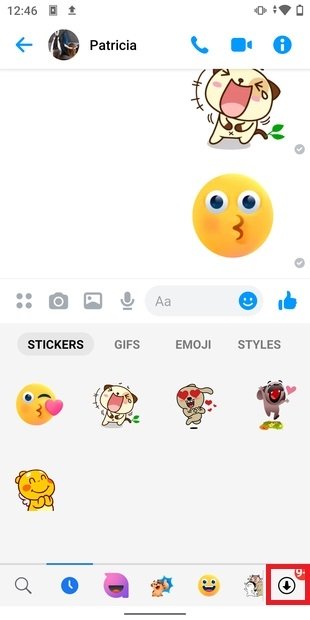 Download new packs
Once inside the Sticker Store, you can download any of the free packages by tapping on the blue button.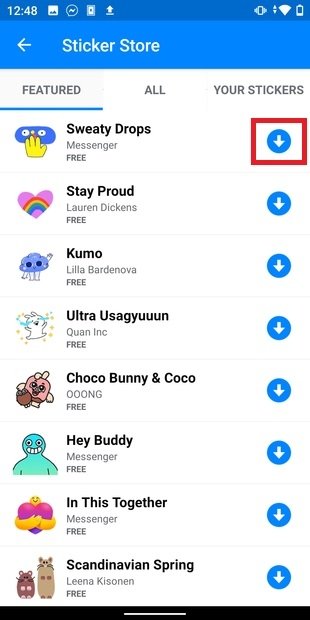 Download a new sticker pack
After the download is completed, you will find the package in the Stickers section.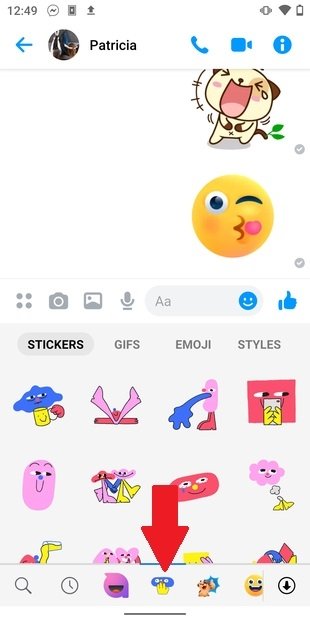 Sticker pack just downloaded
Although it may seem that this feature of Facebook Messenger is irrelevant, more and more users are using it. It is the perfect way to animate our conversations and faithfully express how we feel and what we think.