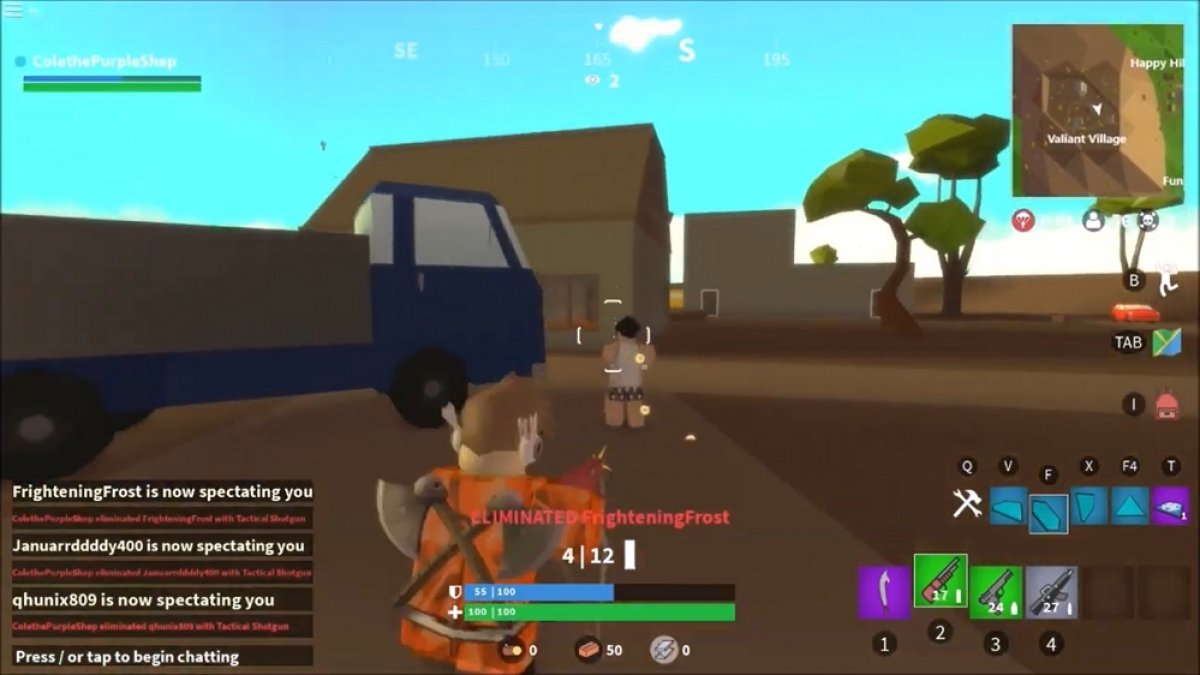 Fortnite is not on Roblox due to a copyright issue. What does exist on Roblox is a mod of the well-known third-person shooter game, called Island Royale. The mod mimics the Epic Games game in every possible aspect, from parachuting into the arena, to the infamous store where we can go getting items for the game.
Once again, Roblox makes two tremendously successful games intersect on its platform: on the one hand, Fortnite, which has achieved immense success in the younger player demographic and has become a mass phenomenon. On the other hand, Roblox, this is aimed at the youngest members of the household and on whose platform anyone can create their own games (even versions of other well-known titles, such as the case at hand or Pokémon GO). The secret of Roblox's success is, apart from showing no signs of slowing down on its creativity, an aesthetic in the style of Minecraft that has many, many followers.
The goal in Fortnite and in the Island Royale mod for Roblox is the same: we will throw ourselves into an arena full of players, safe zones that will be reduced (and pushing the group towards the center of the arena), and we will have to be the last to survive at the end of the game to win the match.
Otherwise, the philosophy of Roblox has little or nothing to do with that of Fortnite. As we have already said, each player or user has at his disposal the necessary tools to invent the game he deems appropriate. In that sense, Roblox is much more flexible and it is more sensible to think of it as a kind of metagame, where all the others can be contained in versions created specifically for the platform.