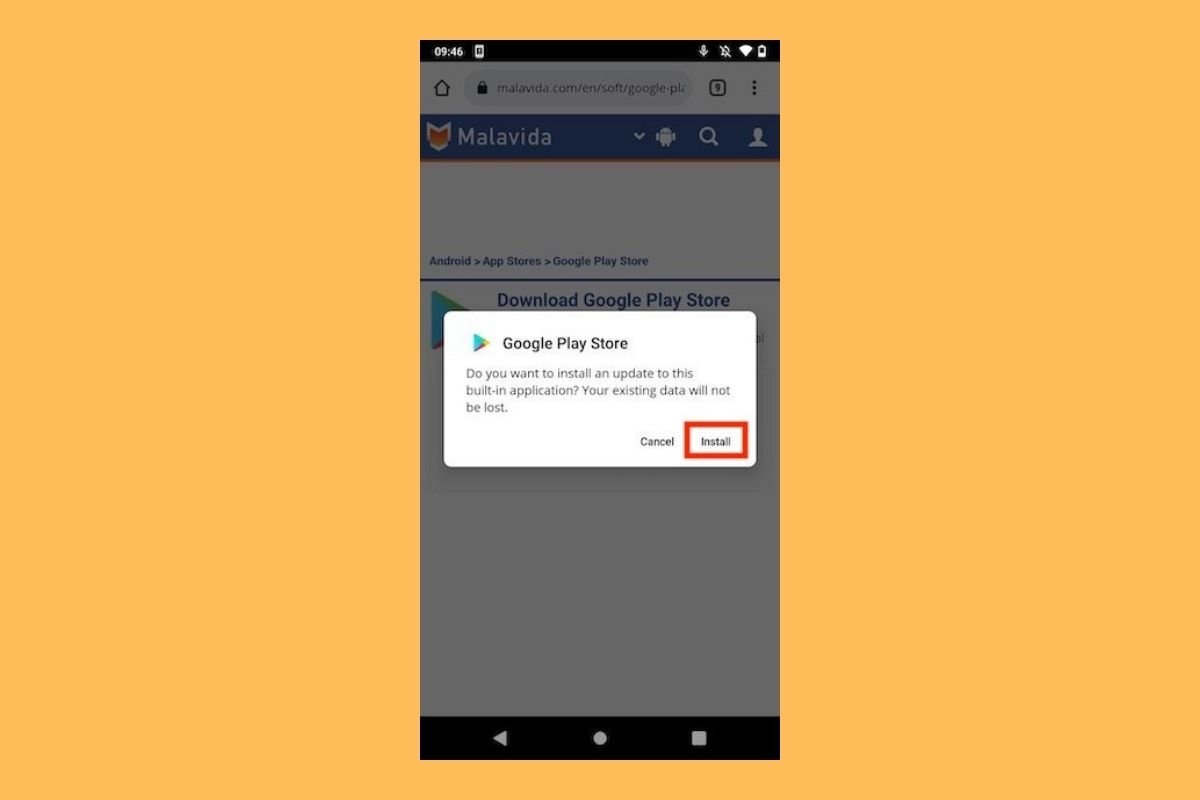 The Play Store Play Store is the main Android application store. A large part of the developments released for the Google operating system are distributed using its platform. Therefore, in case you do not have it, it is logical that you are interested in knowing how to download and install it on your device.
How to install the Play Store on a phone with Google services
If your device already has Google services, installing the Play Store is really easy. In fact, it presents no more difficulty than installing any other application. A good site from which to get a copy of the Google app store APK is Malavida. We offer you a safe, free, and reliable download. Simply tap on the link that you will see on this page.
When you are in the Play Store tab in Malavida, tap on Download to go to the download page.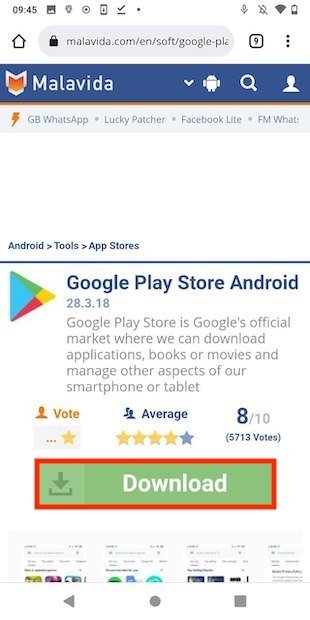 Play Store download page
Once there, tap again on Download.
Start downloading the Play Store
The download will start immediately. If your browser allows it, open the APK once it has downloaded completely. Otherwise, access the file explorer and locate the installation file.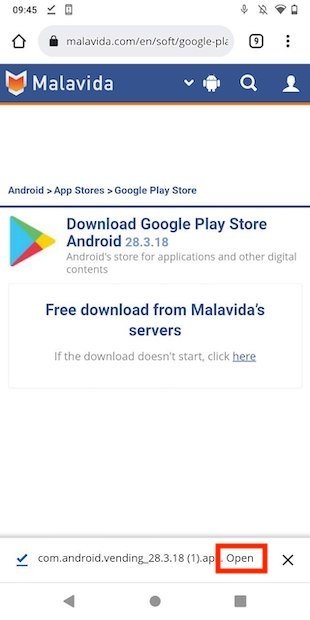 Open the APK file from your browser
In any case, use Install to install Google Play Store on your Android phone.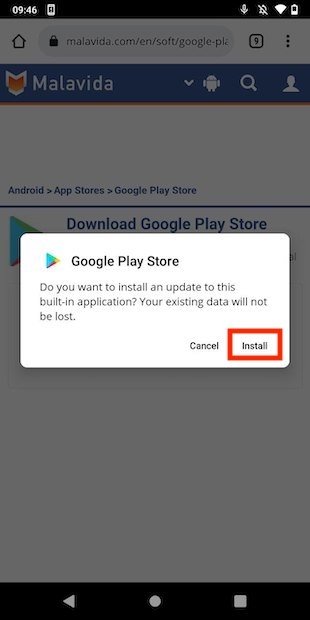 Start installing the APK
Once the installation is complete, just tap on Open to open the store.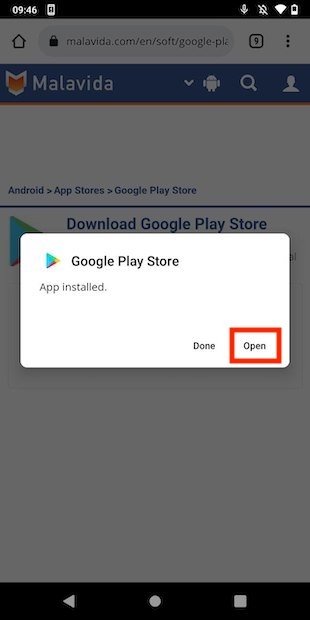 Open Google's store
In the latest version released to date, the Play Store looks as follows: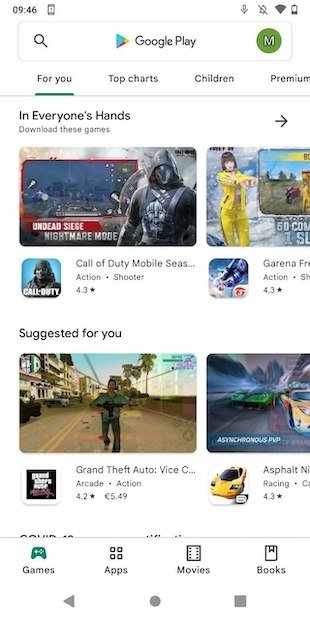 Aspect of the Google Play Store
From now on, use the store to download your favorite applications and keep them updated.
How to install the Play Store on a phone without Google services
Today, most companies include Google Play Services, or Google services, on their Android-powered devices. This execution framework is required to install the official application store. However, there is one firm that, by legal imperative, is not allowed to include any Google software. We refer to Huawei. What can you do in that case? There are three possibilities:
Install your favorite applications from the Huawei App Gallery. This is the alternative store that the Chinese company includes in its devices. The number of titles available in it has increased significantly in recent times.
Download applications that do not require Google services from trusted repositories. At Malavida, we offer you an extensive selection of applications that you can download for free and securely. Use the search engine at the top of this page to locate the necessary APKs. Remember that you will only be able to use apps that do not require Google services.
Install Google services with an unofficial method. Continuously, different tools appear on the network that let you install Google Play Services on cellphones that do not include it by default. This is an unofficial process that may involve risks. If you still choose this option, make sure that the chosen method corresponds to that of your device.