To be able to watch live TV channels through Kodi, you will have to set several settings. First of all, you must install a TV add-on. Accomplish this task by heading over the main Kodi window and looking for the Add-ons option in the left menu.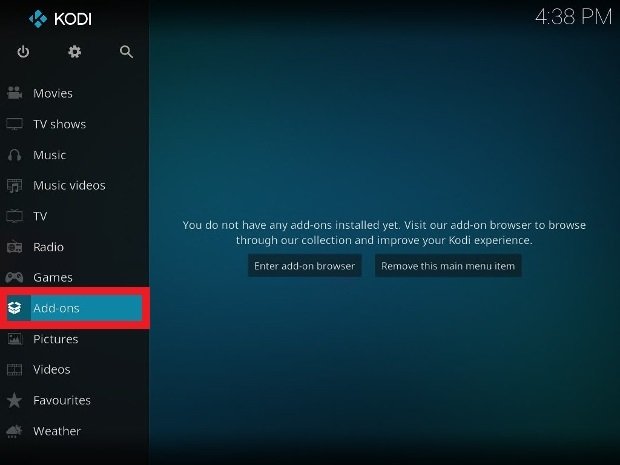 Access the Add-ons section
In the upper right corner, click on the open box icon.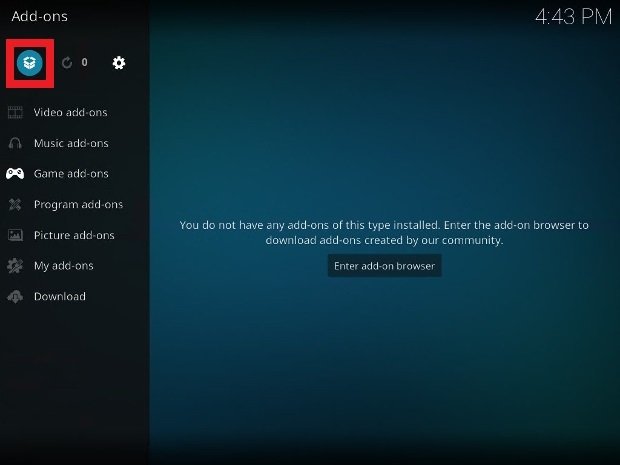 Press here to go to the repositories of available add-ons
Click on Install from repository to confirm that you want to search for an add-on among your available repositories.
Confirm that you wish to access the repositories of add-ons
Access All repositories to see the content of all available repositories.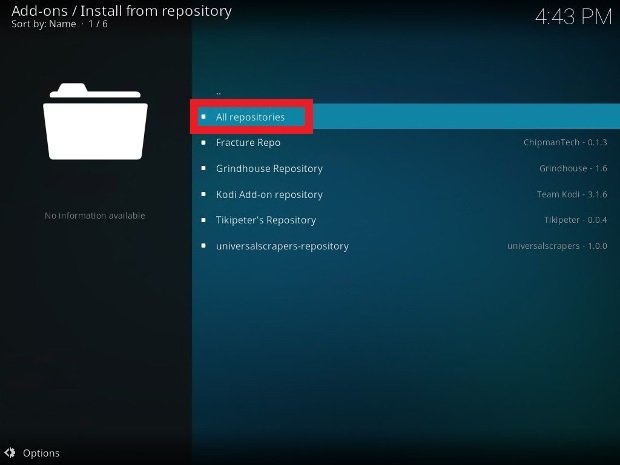 Enter All repositories
Select the category PVR Clients on the list.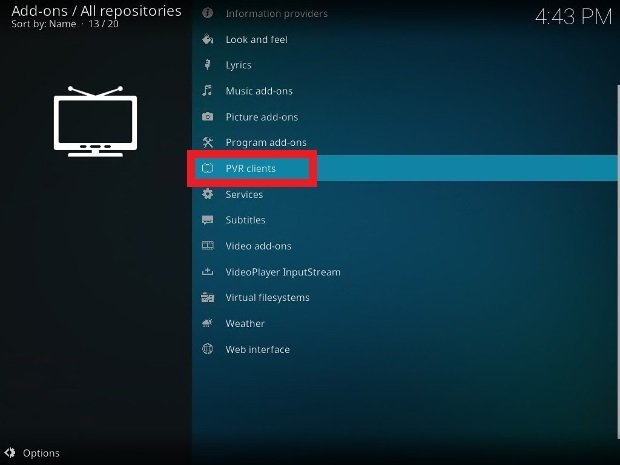 Select PVR Clients
From the list, choose the add-on you are interested in and click it.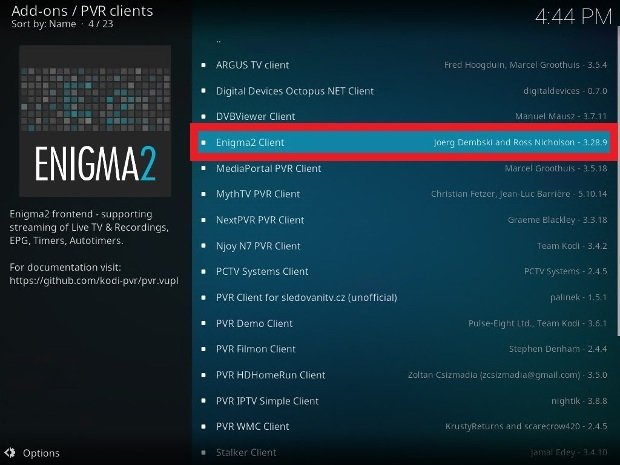 Go for the PVR of your choice
Once you see the information of the add-on, click on Install in the lower right corner.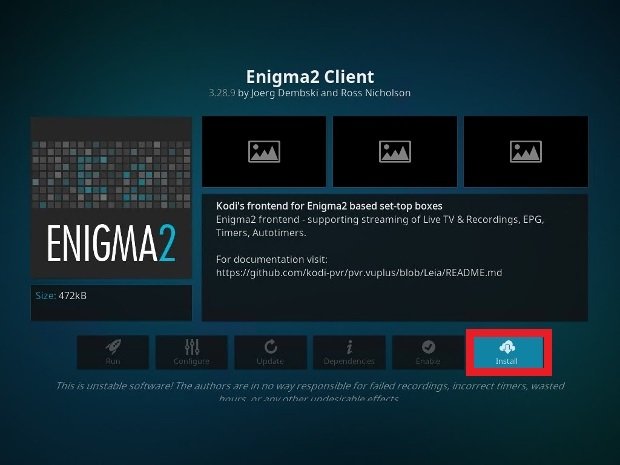 Press Install to install the PVR client
After a few seconds, you will receive a notification stating that it has been successfully installed. Go to the general add-on menu to see it.
Depending on the add-on you have selected, you will have to take another step. Some add-ons immediately provide a list of available TV channels, you just have to access them to see the list and start watching any channel.
Other add-ons function as interpreters for M3U lists. These are playlists that include different channels and can be easily found on the Internet by performing a search (try to find lists that are as up-to-date as possible). In this case, you must copy the address from the list and paste it into the "Source" option offered by this type of add-on in the signal source configuration option.
You do not need to make any further adjustments to be able to watch TV with Kodi. Now, you just need to find the add-on or M3U playlist containing the TV channels you want to watch.