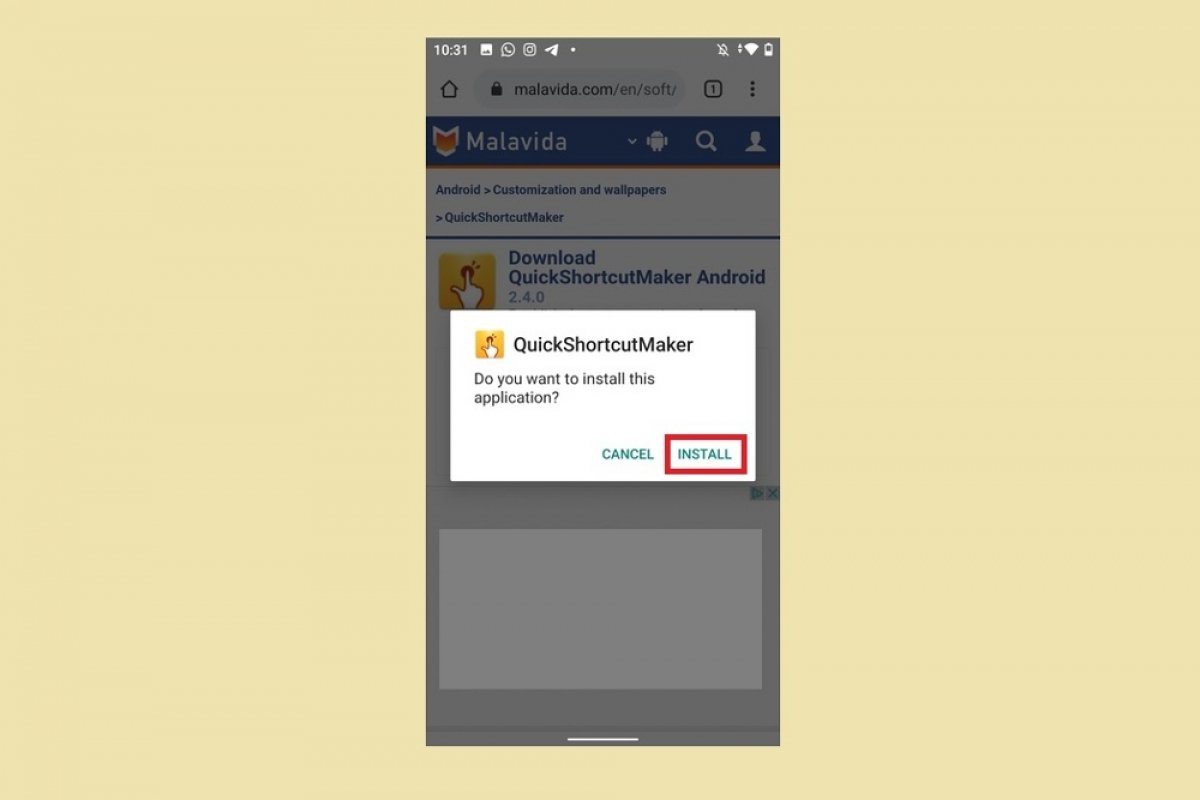 The QuickShortcutMaker installation is no different from other applications. Now, let us explain how to install this tool on your phone. We also detail the entire uninstall process so you can remove all traces of QuickShortcutMaker when you no longer need it.
How to install QuickShortcutMaker from Malavida
Use the link in this article. To do this, tap on Download.
Once the application file is loaded, tap on Download again.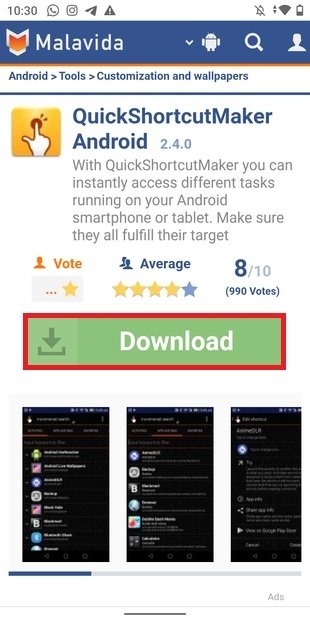 The application's datasheet on Malavida
On the download page, tap on Download.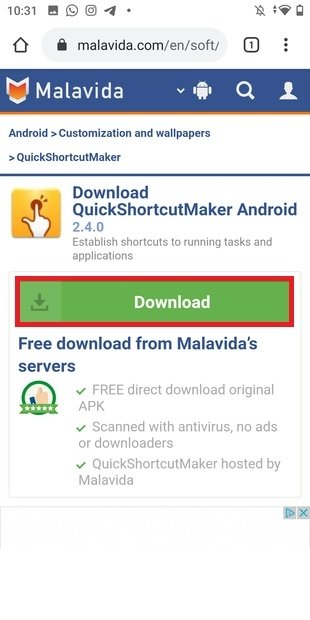 Page to download QuickShortcutMaker
When the download is complete, tap on Open.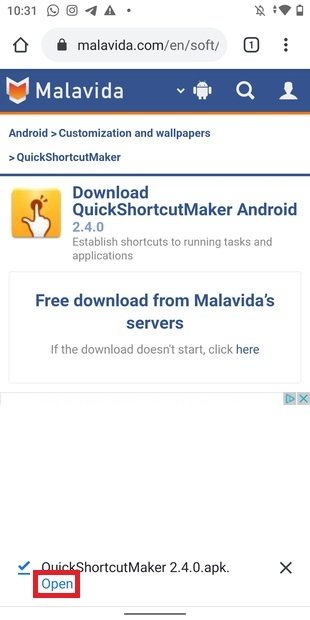 Open the APK you've just downloaded
In the pop-up message, tap Install.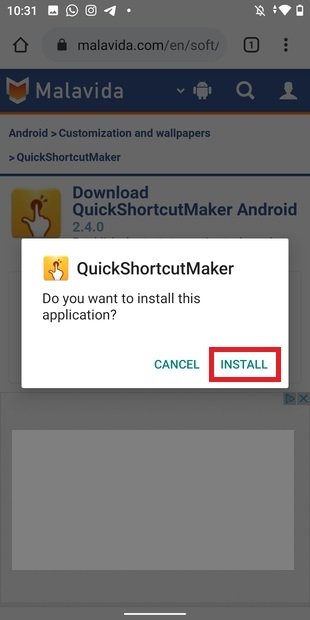 Install button
If you get the message App installed it means that everything went well. Open the application using the Open button.
Open the application installed from Malavida
How to install QuickShortcutMaker from Google Play
Another option for the easy installation of QuickShortcutMaker is to use the official application store. To start, open Google Play and tap on the search bar.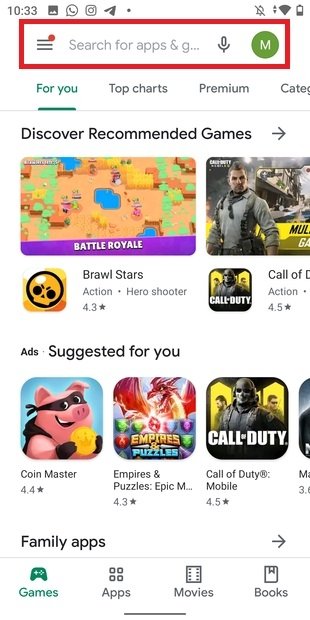 Search in Google Play
Type QuickShortcutMaker and open the application tab using the first result.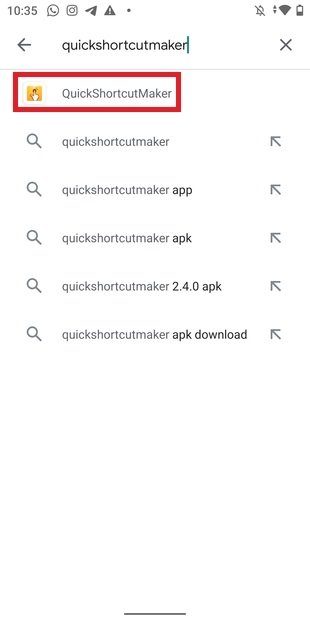 Google Play's search results
Now, tap on the Install button: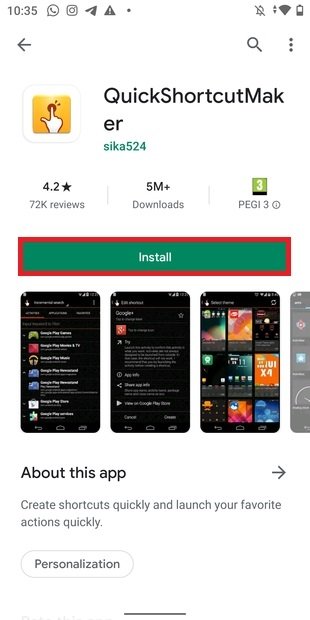 Installation of the app from the app store
After this, the application will already be installed. You can run the application using the Open button.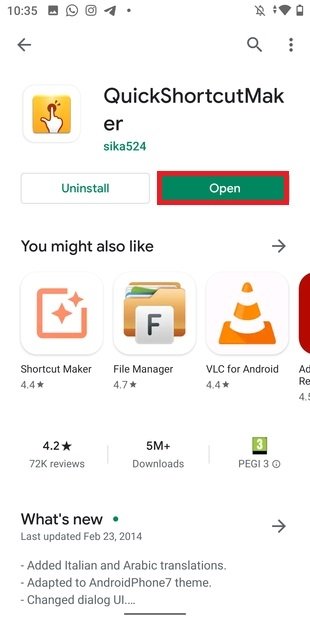 Open QuickShortcutMaker from Google Play
How to uninstall QuickShortcutMaker from our Android phone
To completely remove QuickShortcutMaker from your device, simply locate its icon in the application drawer.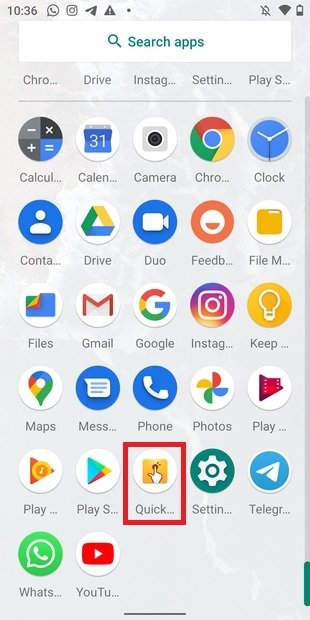 Search for the app in the application tray
Tap and hold to open the context menu. Then, choose App info.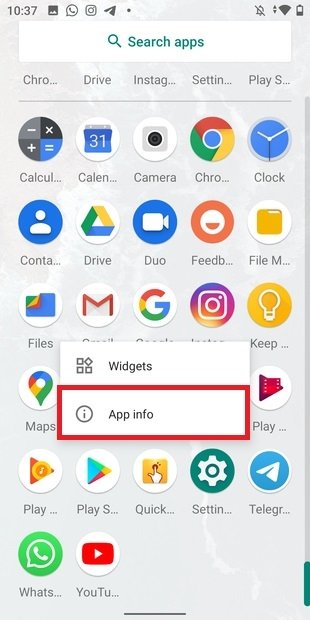 Open the app's datasheet on Android
Now, tap on Uninstall.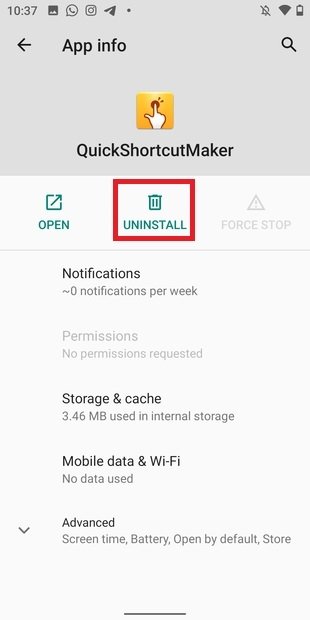 Uninstall button
Confirm the app's deletion with the Ok button.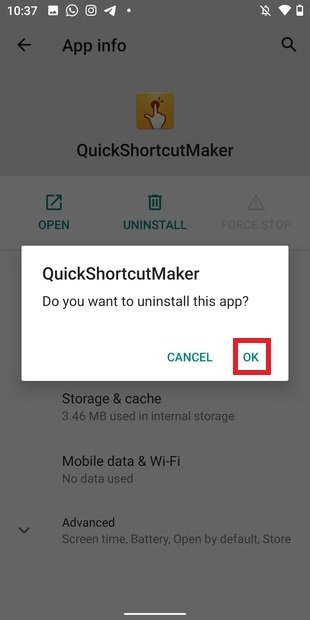 Confirm the uninstallation of QuickShortcutMaker
After this simple process, the application will have disappeared from your device and you will have completely lost access to it.