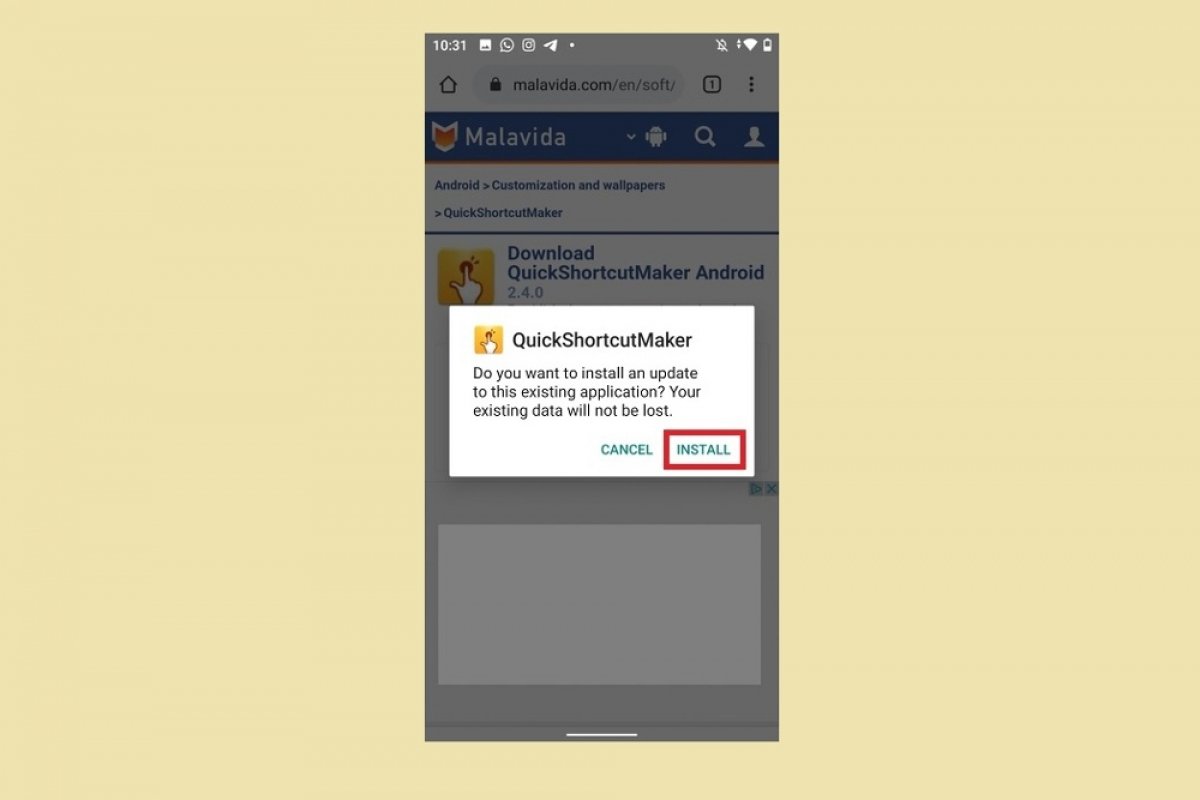 To get an updated QuickShortcutMaker, you need to follow a few simple steps, as described below. In this guide, we explain two ways to keep this application in its latest version.
How to update QuickShortcutMaker from Malavida
First, you should check which version you have installed on your device. To do this, locate the application in the application box, make a long tap, and from the context menu, select App info.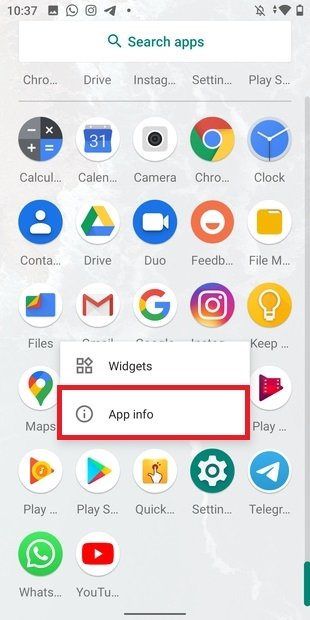 Open App Info
Once you are in the application tab, scroll to the end and write down the version number.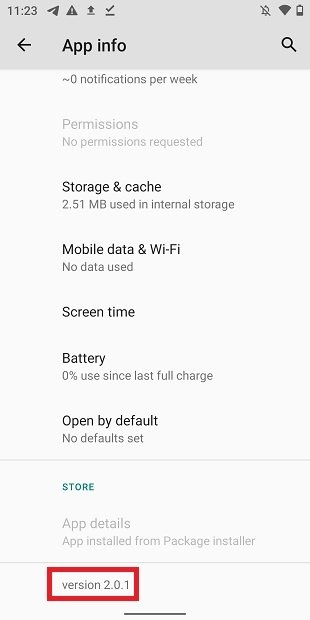 Look for the current version
Now, go to the QuickShortcutMaker page in Malavida. You can access it from here by tapping on the Download button.
Check if the version number offered is higher. In that case, you must update the app by downloading its APK using the Download button. If the versions match, then the app is up to date.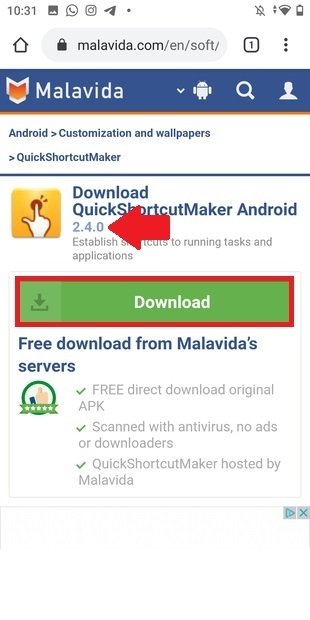 QuickShortcutMaker's datasheet on Malavida
On the next page, tap on Download again to start the download.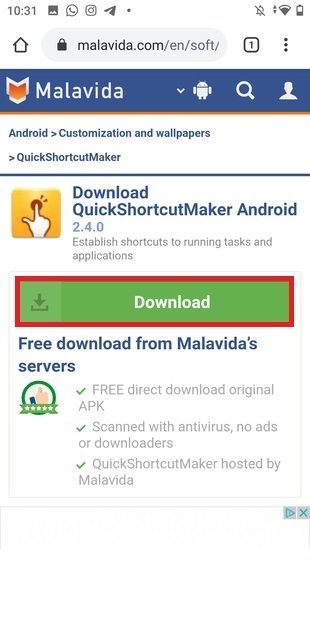 Start downloading the latest version of the app
Tap on Open to open the file you just downloaded.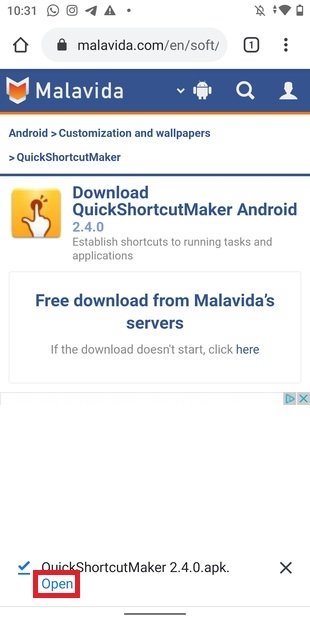 Open the APK from Chrome
Use the Install button to start the process.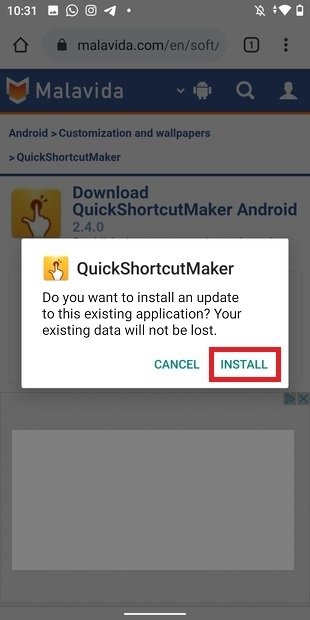 Installation of the update
Once this is done, QuickShortcutMaker will be fully updated.
How to update QuickShortcutMaker from Google Play
An alternative option to keep our applications updated is to use Google Play. As with Malavida, this official repository always has the latest version available. To get started, open Google Play and search for QuickShortcutMaker.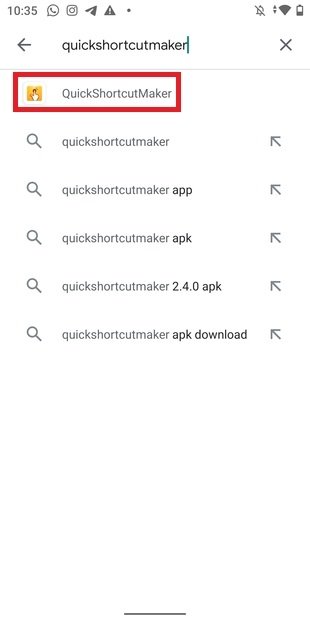 Search in the app store
Go to the download page and locate the Update button. Tap on it to start the update.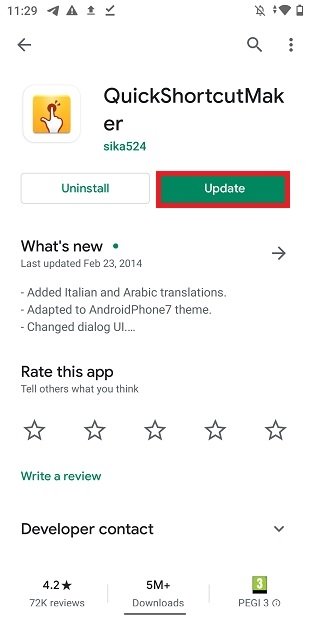 Update button in Google Play
Once the update is complete, use Open to open the app.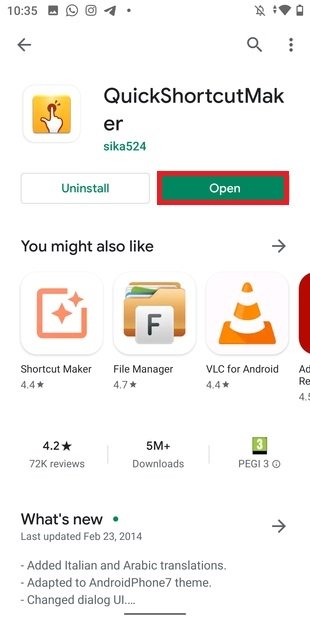 Open QuickShortcutMaker once updated
As you have seen, it is very easy to keep QuickShortcutMaker updated. It is important to always have the latest versions of our apps to preserve the security of the device and enjoy the latest developments.