Tinder is an application that lets users search for dates based on their own conditions and interests. This app has become the main reference when it comes to dating, due to a series of extremely useful features.
How free Tinder works
Each user must create a profile to show a personal image and provide some references about its personality and history. Within your information, you should add some basic questions that will help you to match successfully with other users.
Age
Location
Sexual orientation
You will also need to select some interests, as shown in the following image.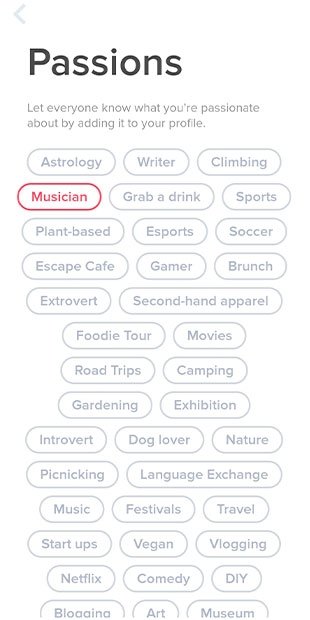 Choose your interests when creating your profile
Everything mentioned above will be an essential part and will not require any type of payment. With this data, other users will be able to see your profile displayed on their screens and decide if they want to contact you. In case the impressions on the profile being viewed are positive, people can give a Like and wait for the reaction to be mutual. In case both users Like each other, they will make a Match. Each time a Match occurs, people can start a conversation and get to know each other better.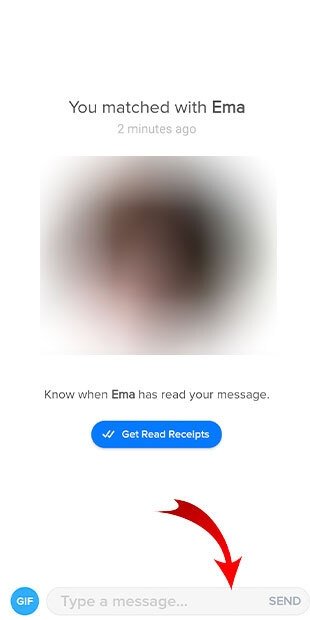 Receive a match and start a conversation
In those cases where the profile that appears in the interface is not to the user's liking, the user may discard it. As you can see, the most essential features to start meeting people on Tinder do not require you to pay or enter your credit card.
Is it possible to see free matches on Tinder? What we can do for free
To start using Tinder without paying, you only need to download the application, which is free. With the free membership offered by the application, you will be able to do all the essentials to meet people and get dates. The option to Like or discard profiles, as well as Match and the ability to chat through Tinder are cross-cutting elements at all subscription levels, so you do not have to worry. So is the Passport feature, which lets you modify your location and meet people from locations other than your own.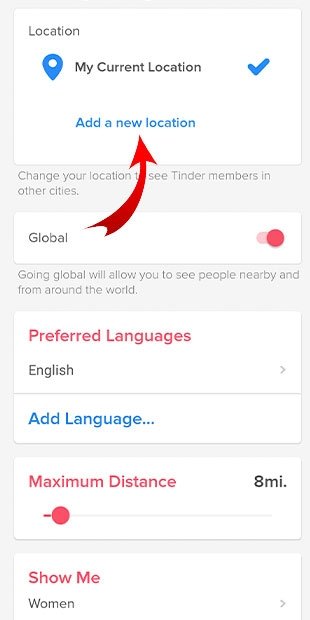 Use the location that suits you best
What you cannot do on the free version of Tinder
What you will NOT be able to do in the free version is:
See the Likes you have received before deciding whether to reject a profile or not
Receive a Boost, allowing you to become a Top profile in your area and gain visibility.
Another option that will also require a paid membership is Rewind. This lets you undo your last action. That is, if you have given a Like or rejected a profile and you regret it, you can go back and change your decision. Now that you know how Tinder works, we hope you can use it without any problems and get the most out of it.