Despite being an alternative app store to the Google Play Store, the installation of TutuApp does not differ at all from the rest of the apps. Therefore, you will be able to use it on your device without having advanced knowledge.
The first step is to get its installation file, or APK, from a reliable source. At Malavida, we provide a fast and safe download for all the applications we offer. Therefore, we recommend you use the link below to download TutuApp.
When you are on the tab TutuApp on Malavida, click Download.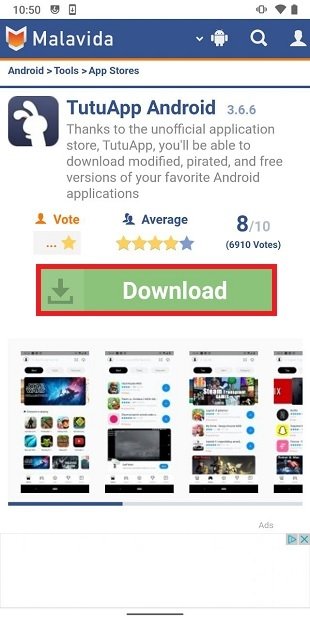 TutuApp's datasheet on Malavida
On the download page, click for the last time on Download.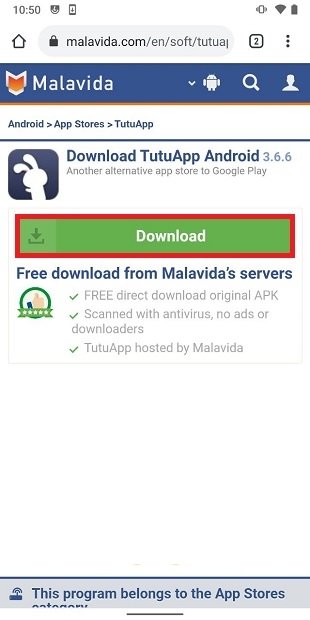 TutuApp's download page on Malavida
The download will start quickly. Once finished, a button called Open will appear at the bottom. Use it to start the installation directly from the browser.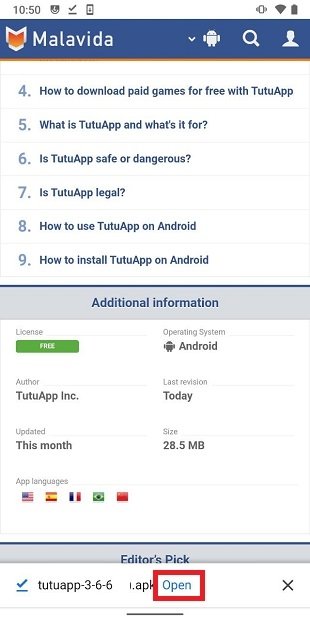 Open the APK you've just downloaded
In the pop-up dialog, tap Install.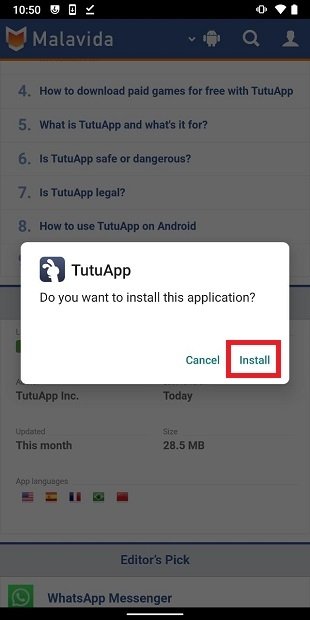 Install the APK
Finally, use Open or Done to launch TutuApp or to exit, respectively.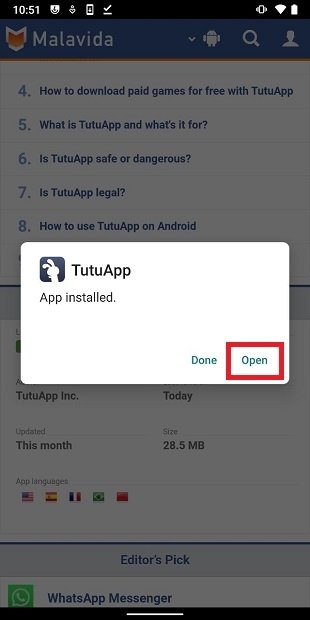 Open the APK
Once this is done, TutuApp will be properly installed on your device. You can locate it in the usual places, such as the home screen or the app drawer. Although it is not necessary to have root access, that is, superuser permissions, you will need to grant some special permissions to TutuApp. Beyond requesting access to storage, which may be logical since its main function requires downloading files, you must allow it to access your calls, your location and even the device's usage data. In this case, you cannot refuse, because without these permissions the app simply will not work. It is up to you to decide to what extent it is worthwhile for such software to access this large amount of personal information.