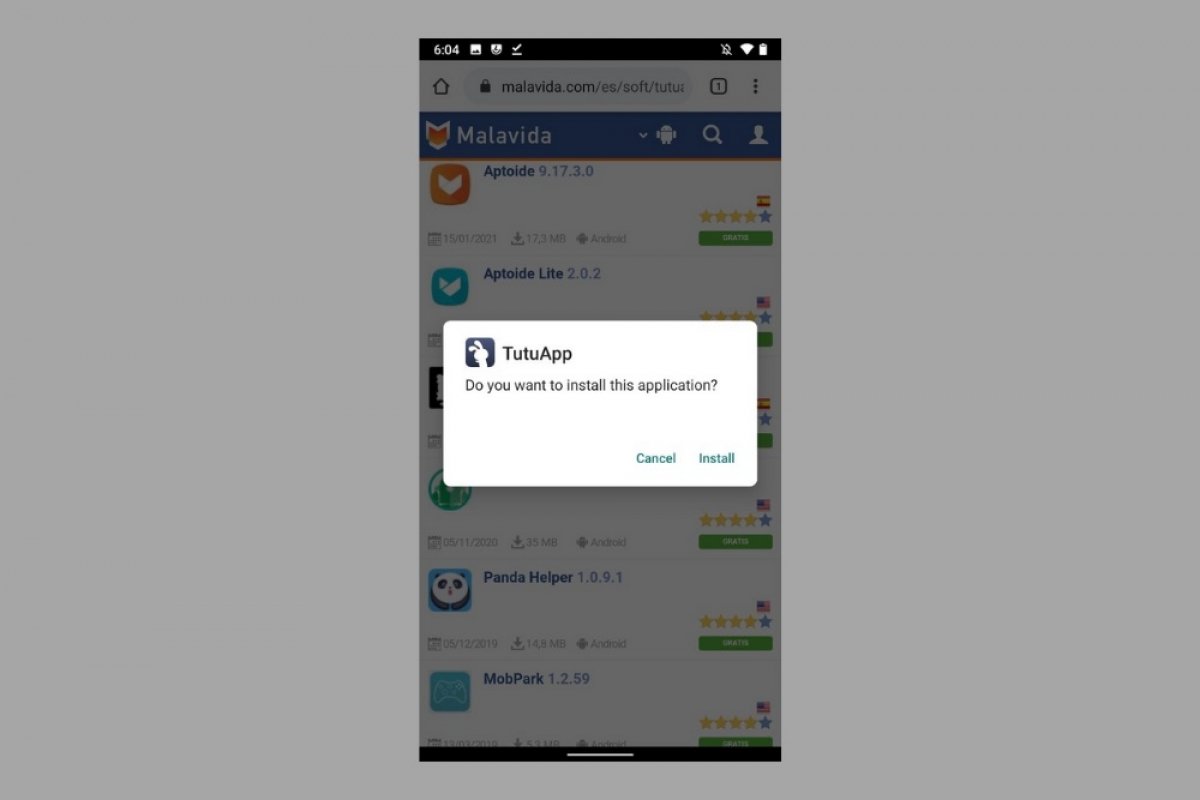 The installation of TutuApp on an Android device, whether a smartphone or tablet, requires us, in the first place, to authorize the download and installation of files from Unknown Sources in our Settings menu. That's the first thing that we'll have to do and then follow these steps:
Step 1: go to the datasheet of TutuApp for Android on Malavida and click on the green Download button. Another possibility is to access the URL http://www.tutuapp.vip from our usual browser and press the Download Now button.
Step 2: a pop-up window will appear asking us if we're sure that we want to download the file. We'll click on OK.
Step 3: once the download has been completed, we'll have to get to the APK file from the operating system's notification tray (dropping it down from the top of the screen) or from our device's file manager.
Step 4: now click on the downloaded file to start the installation process. It will be completed in a few seconds and ask us if we want to remove the APK from the device's storage space. You can get rid of it without any trouble if you want to release some memory.
As you can see, it's a very simple process for which you don't need to root your smartphone or tablet. The reason why you have to carry out this procedure is that it can't be downloaded from Google Play because it's an alternative app store and it can be considered as competition for Google. Furthermore, it offers paid apps for free which goes against the terms of use of Google's store.