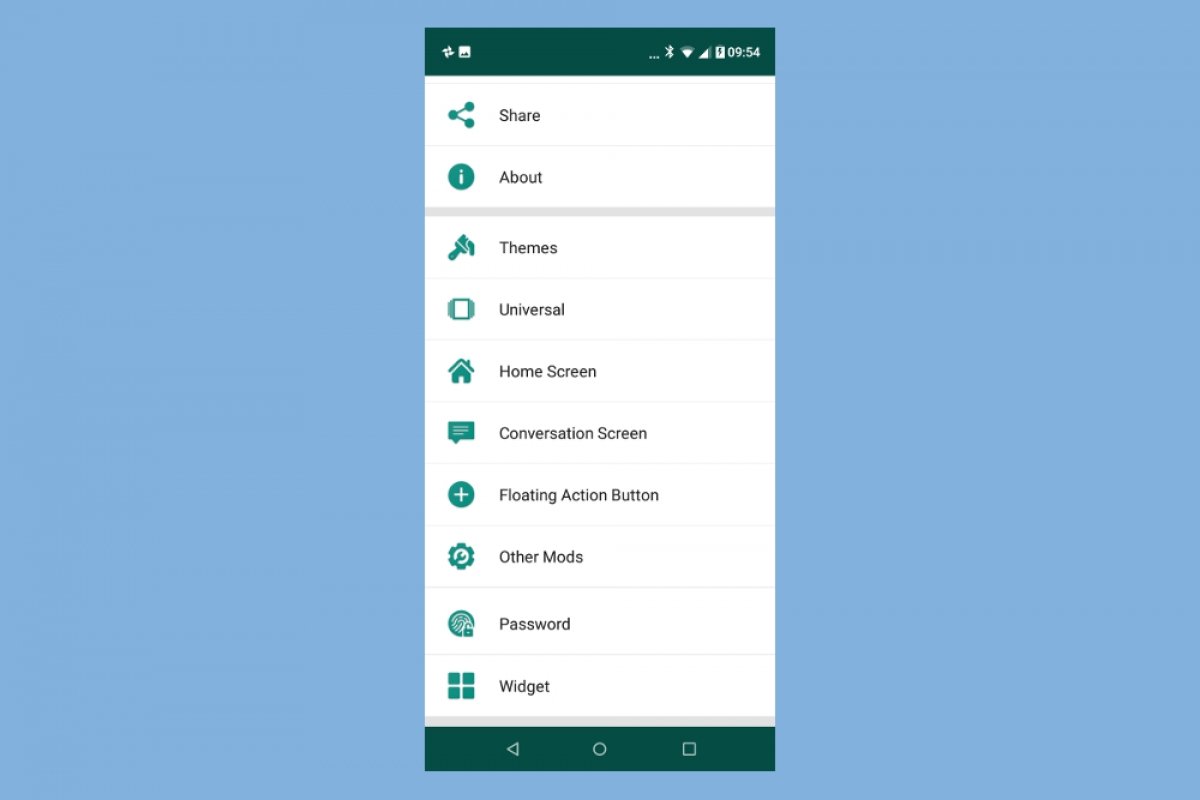 WhatsApp Plus offers us different options in terms of customization in different areas. The latter can be found in the settings and configuration menu of WhatsApp Plus:
Change wallpapers, colors, and sizes
This function is also available in the official version of WhatsApp but as you already know this unofficial MOD offers us extra possibilities to extend this function. Here, we can customize aspects such as the following:
Wallpapers.
Font color in chats.
Names on our contact list.
Other visual effects can also be modified, such as the main icon the color of which can be changed: blue, red, green, pink, or even country flags.
View the status under the name
There's an option to show the status of each contact. You can access it from the conversation with each one of them and choose it to be shown. Thus, we don't have to go to the main contact list to check these statuses.
Change the profile pic of a contact
If you go to any contact on your list, you can access the options menu to change their profile picture. You can assign one from your gallery or choose the photo that's associated by default to your smartphone's address book.
Remove your last connection time and status
The official version offers us the chance to remove the connection time from our profile but that involves not being able to view the connection times of our contacts. WhatsApp+ allows us to remove it but we can still view this information about our contacts. The same goes for the Online status, which can be the cause of quite a few relationship problems.
You can find this option in the settings menu, which will also allow you to know if a contact is online without entering the conversation: you can get this information from the contact list.
Remove the blue check
The blue check notifies us whether the recipient has opened the message or not (reading it or not is another thing). It allows us to both remove it and customize it, swapping it for another kind of element, such as checks of other colors or two red dots.
All these customization functions can be added to the long list of features of this unofficial version of the most popular text messenger and chat app: more emoticons, possibility to send photos in their original sizes without re-dimensioning, share music, copy and resend messages partially…