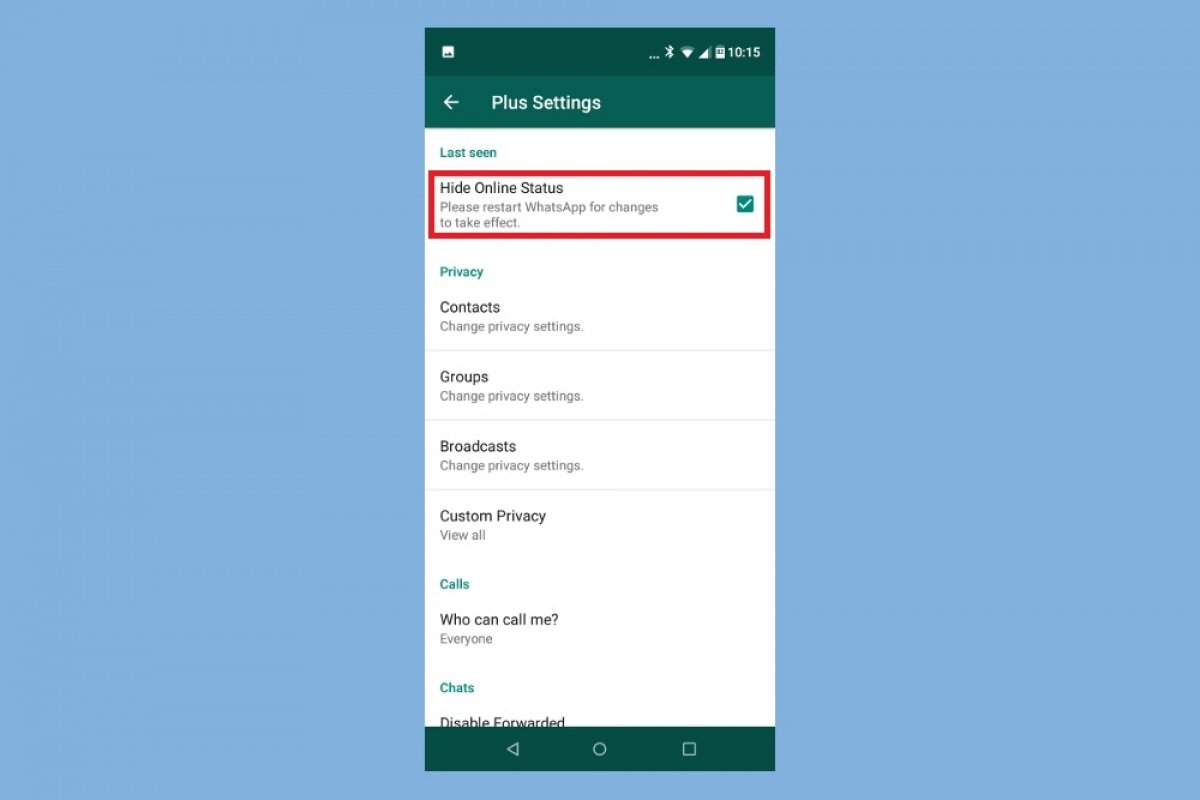 To be able to hide our online status in WhatsApp and prevent anyone from viewing if we're connected or not, we have to follow these steps:
Step 1: we have to open the WhatsApp Plus app and go to the Settings menu. Once dropped down, we can view a series of options, including the possibility to Hide Online Status.
Step 2: we have to select this option and return to the application's home screen where can see the list of contacts.
Step 3: if the change has been carried out correctly, when we talk to a contact that person won't be able to see if we're online or not.
Some people find the WhatsApp online status quite annoying because it doesn't allow us to read messages or go online without other online users knowing what we're doing. The application implemented back then the way to hide the latest connection time or disable the checks for read messages. The thing was that disabling them meant we couldn't view that information about our contacts either.
At present, the official WhatsApp still doesn't let us disable the online status option so we have to resort to WhatsApp Plus as we've explained above, or to other MODs of the likes of OGWhatspp, YOWhatsApp or GBWhatsApp. All these modified versions allows us to configure other user privacy-related options without waiving our possibility to stalk on our contacts, such as the opportunity to hide the blue check to confirm that we've read the message without giving up on our chance to view that same information about our contacts.