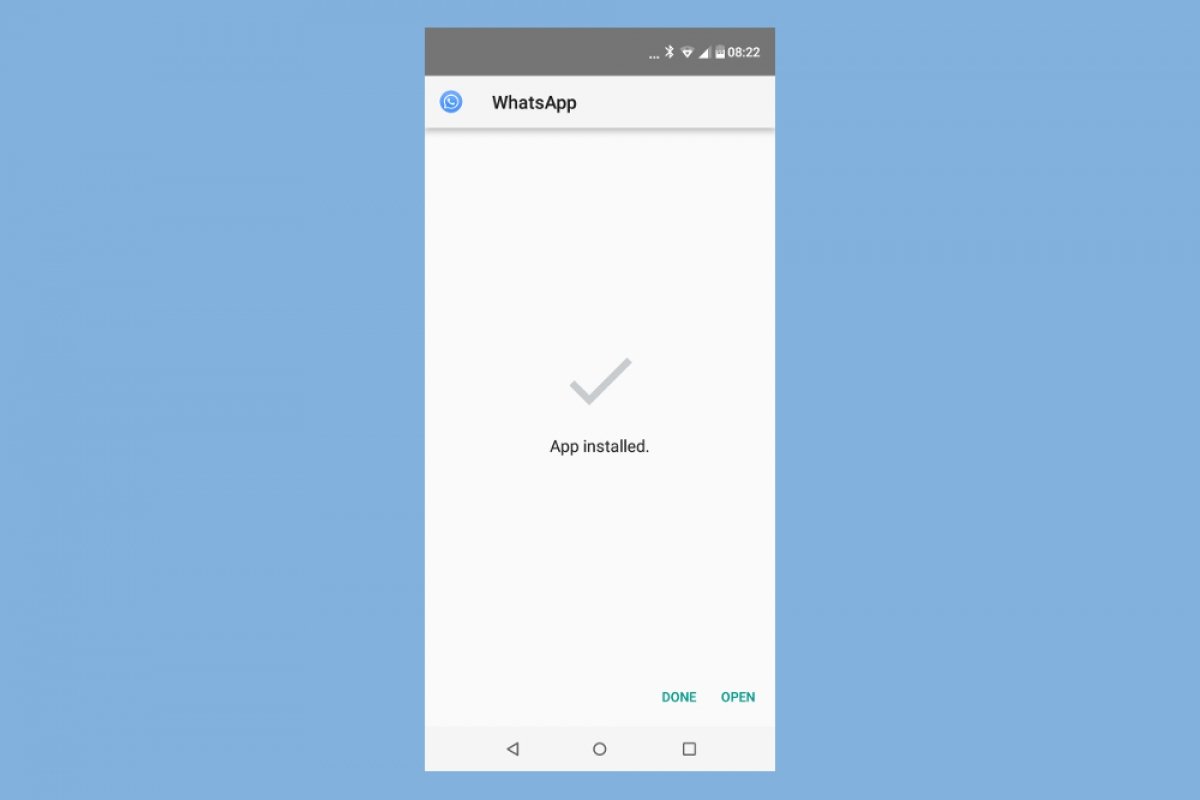 Installing WhatsApp Plus is slightly different to how you would install any other app that you may download from Google Play. That's because it isn't an official development and it infringes certain terms of use of this service. Therefore, it has been banned from Android's official marketplace. For such purpose, you'll have to follow these steps to be able to install this application:
Step 1: make sure your device doesn't have the official version of WhatsApp installed. If so, WhatsApp+ won't work.
Step 2: you need to download the APK to your handset. For such purpose, you'll have to go to Settings and enable the option that allows you to download applications from unknown sources. That means almost anywhere that's not Google Play and any other app store that's not acknowledged by the maker of your device.
Step 3: press the green Download button you'll find at Malavida and follow the different steps to download the APK file.
Step 4: once you've downloaded the file, you can open it from the notification that indicates that download has been completed successfully or you can go to your file manager and open the app from there.
Step 5: you can now open the application and introduce the phone number you're going to sign up with. It works exactly like the official app but with a few changes and improvements introduced by this development.
As you can see, installing the app isn't too complicated despite having to use other channels that aren't too usual for apps you download from Google's official store.