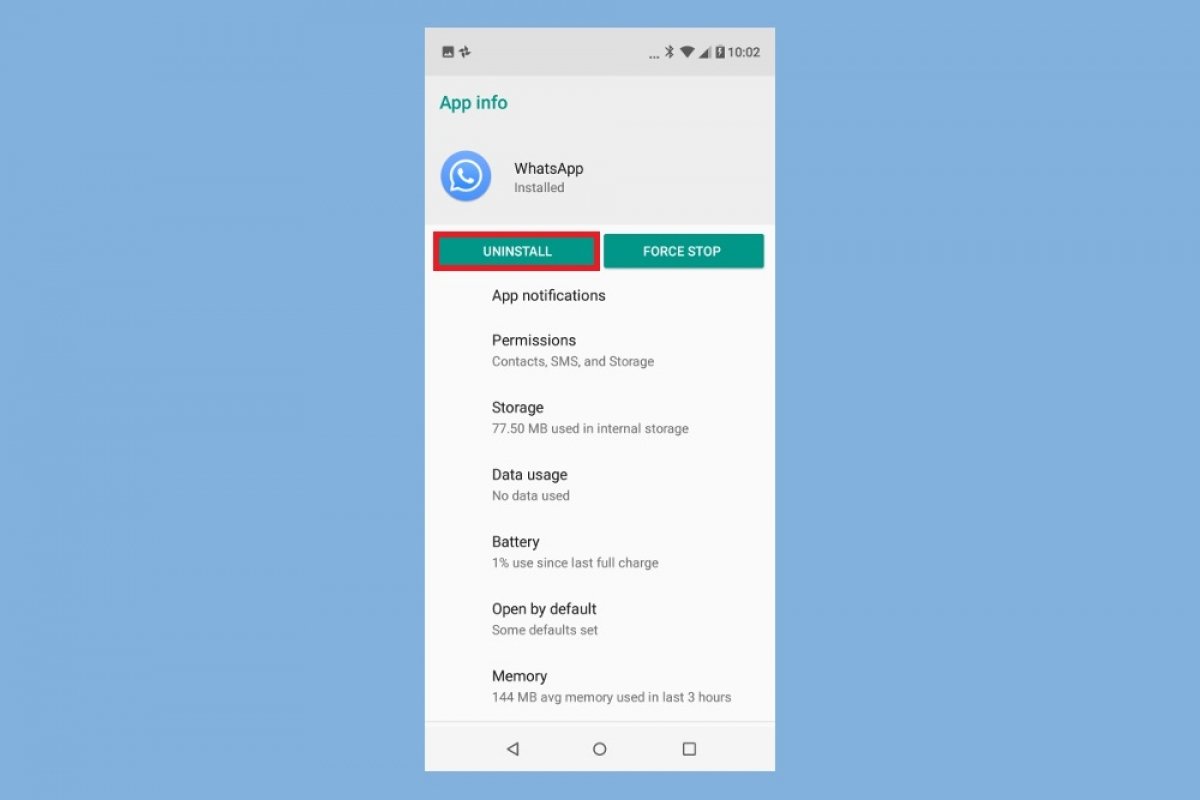 If you're fed up of this unofficial version of WhatsApp or it's giving you some trouble, you might want to uninstall it. To do so, you only have to follow these steps, similar to those that you would carry out to delete any other app from your device:
Step 1: open the application.
Step 2: drop down the options menus and go to Chat Settings.
Step 3: here you have to choose the option Save conversations. Thus, you'll create a backup that will help you to move over all your chats from the official app to any other WhatsApp MOD that you decide to install.
Step 4: now exit WhatsApp+ and go to your Phone's Settings and from there to the Application Manager.
Step 5: search for WhatsApp Plus and choose Uninstall.
In any case, if you uninstall this app due to a performance error, you can always check if there are any new versions. A new updated development may solve any stability problem that may have occurred, therefore, downloading the new APK may fix it.
Or you may simply wish to return to the official version, therefore, after that, you'll only need to go to Google Play to download the latest stable version. Nevertheless, remember that it's going to be a step in the opposite direction in terms of functions and aspect… the official version is definitely not so complete. And that also goes for your privacy, as you can control more aspects from MOD. Now for instance, everyone will know when you're online or when was the last time you connected to the chat app.