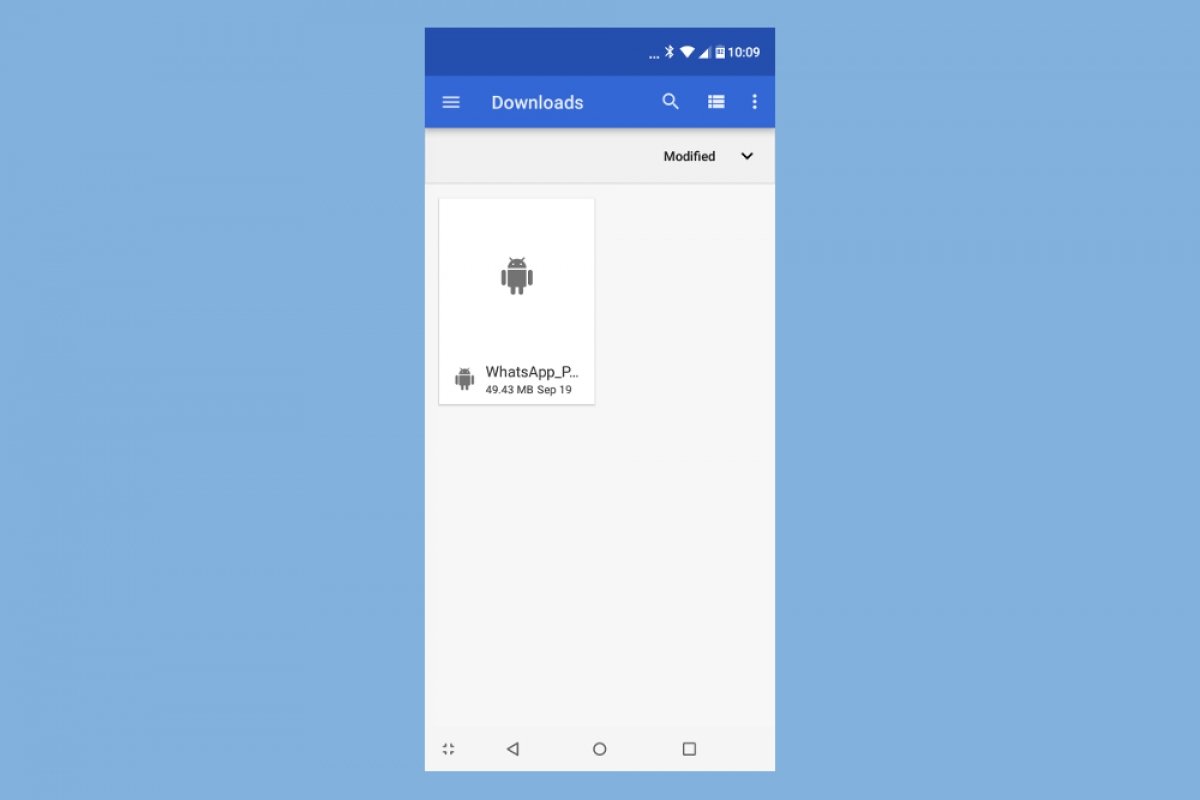 The size of WhatsApp Plus varies with each new version. We have to bear in mind that it's a WhatsApp MOD and that, just like any other application, every time it gets an update and incorporates new features and functions, the size of the APK can change. Therefore, to know how much the file weighs we simply have to download the APK. However, we know that it will definitely weigh slightly more than the original app. Thus, just for your information, this version 6.70 weighs 35.5MB, whilst previous versions weighed slightly more or less: 6.20 was down to 33.8MB, 6.12 up to 38.5MB y 6.10 even heavier at 38.61MB.
We have to mention that you can't download this file from Google Play as you probably already know. This application is forbidden in the official Android app store because it goes against some of the rules of the company for developers who want to distribute their apps. Therefore, where can we download this kind of app? There are several options:
From the official WhatsApp Plus page: here you'll find a link to the latest version of the app.
From Malavida: you can visit the datasheet of the application and from there download the file by simply clicking on the green Download button. We also offer you the latest version of the app with plenty of information about its features and functions.
Resorting to other reliable Android marketplaces.
And it's not available in Google Play because it's an unauthorized WhatsApp MOD, and this company hasn't authorized any developer to release an app based on their original source code.