To mark a message as read without entering WhatsApp, there are two possible scenarios to work around. In the first one, the message comes in while you are holding your smartphone and the screen is on. At that time, a message received notification will appear at the top of the screen, which you can mark as read by tapping on Mark as read: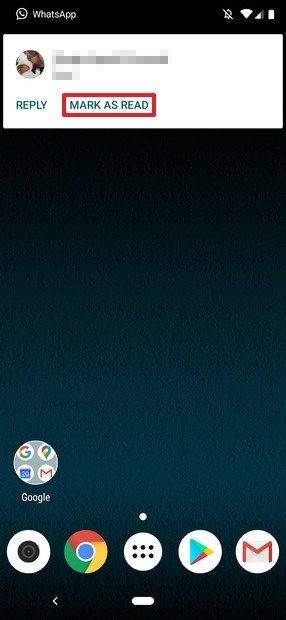 Mark the message as read with the screen on
In the second case, the message came in while you were not looking at the phone and you were not holding it. In this case, when you turn on your device's screen, you will see it from the lock screen: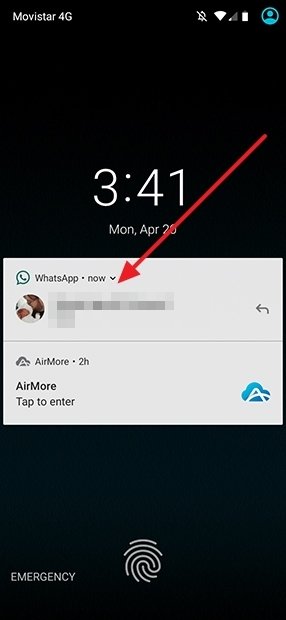 Lock screen notification
Now, slide down with one finger to display the notification, and then, tap on Mark as read again: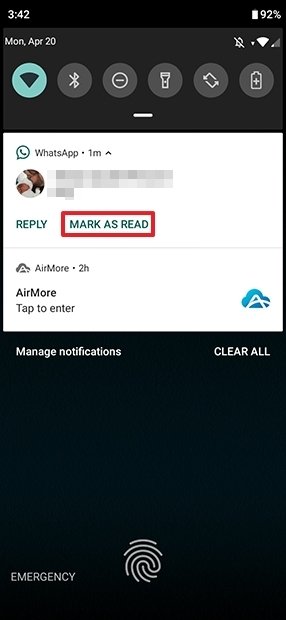 Mark the message as read from the lock screen
And that is all. This way, the messages will be marked as read and the notification of a new WhatsApp message will no longer bother you. Keep in mind that this trick is especially useful if you have the blue double-check off, otherwise they, will see that you have read the message and did not reply.
This feature has been available since July 2018 and was first made available to users who help test the app through beta releases. Since its implementation, no special procedure has been required to activate the feature, and since then, it has been used normally by all users. We are forced to insist, again, that if you have activated the blue double-check, the contact will see that you have read the message and decided not to reply.