WhatsApp is one of the most widely used applications in the world. In addition, to be available for mobile devices, it also has a client for Windows 11. Read on to find out how to download it to your computer.
How to download WhatsApp for Windows 11
There are several possible ways to download and install WhatsApp on Windows, one is using the application store integrated into the operating system, another is by going to the Internet to visit the official website, or using the download that we offer.
How to download WhatsApp for Windows 11 from the Microsoft Store
We start with the easiest method you have at your fingertips to download WhatsApp on Windows 11. It is as easy as opening the system search and locating the application store by entering the text Microsoft Store.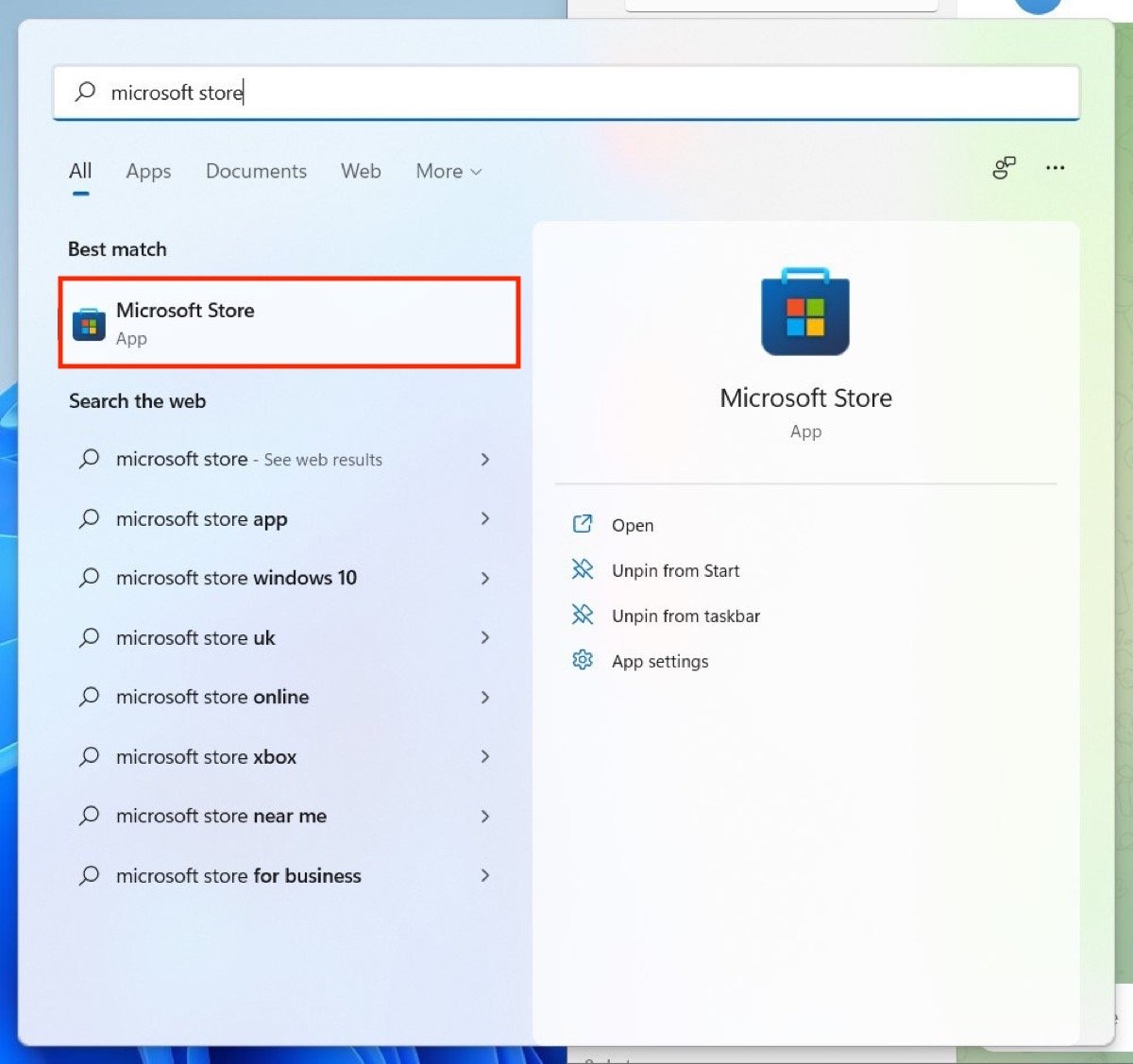 Open the Microsoft application store
Once you are inside the store, type WhatsApp in the top search box. The version we recommend is WhatsApp Desktop because it is more stable. However, you can also opt for WhatsApp Beta, which includes features for testing purposes.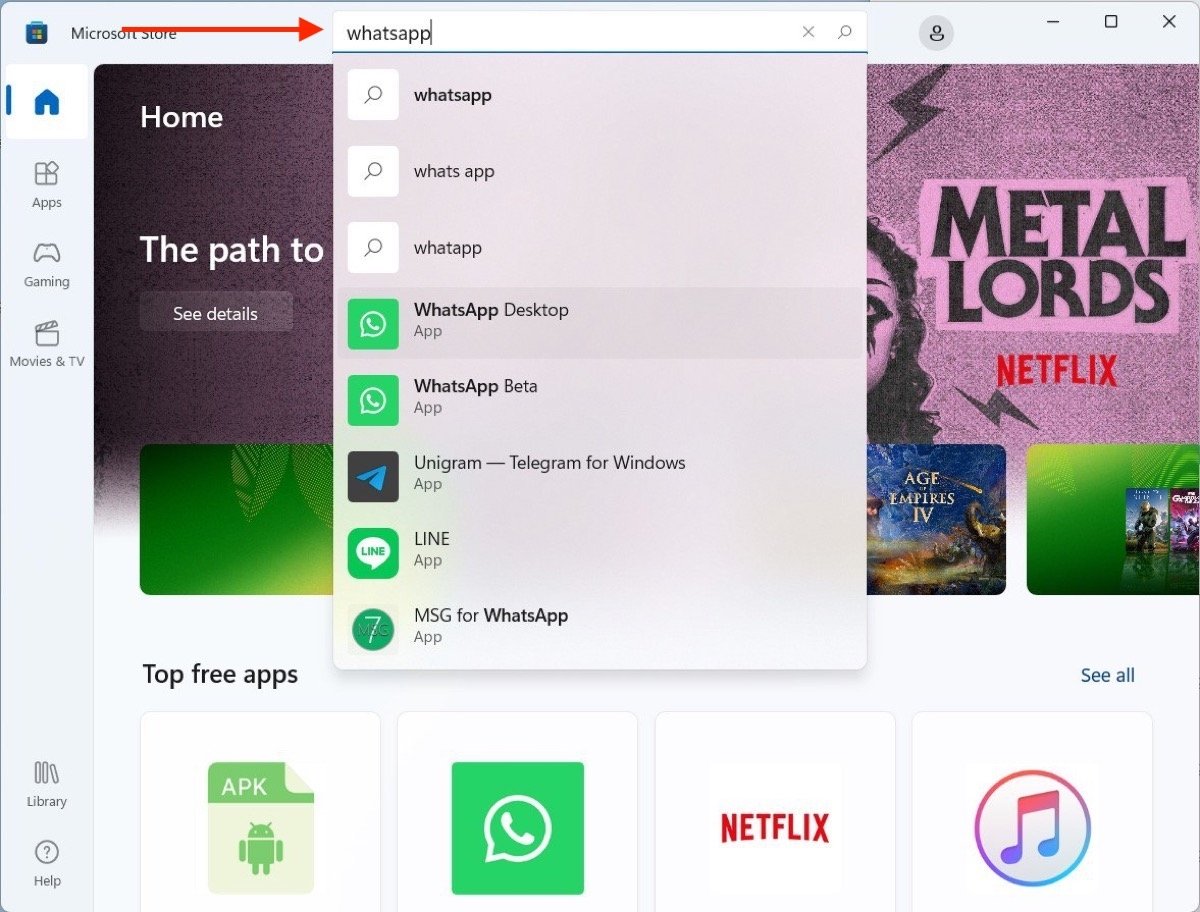 Search for WhatsApp in the search menu
Use the Get button to start downloading WhatsApp on Windows 11. When the process is finished, the application will be installed automatically.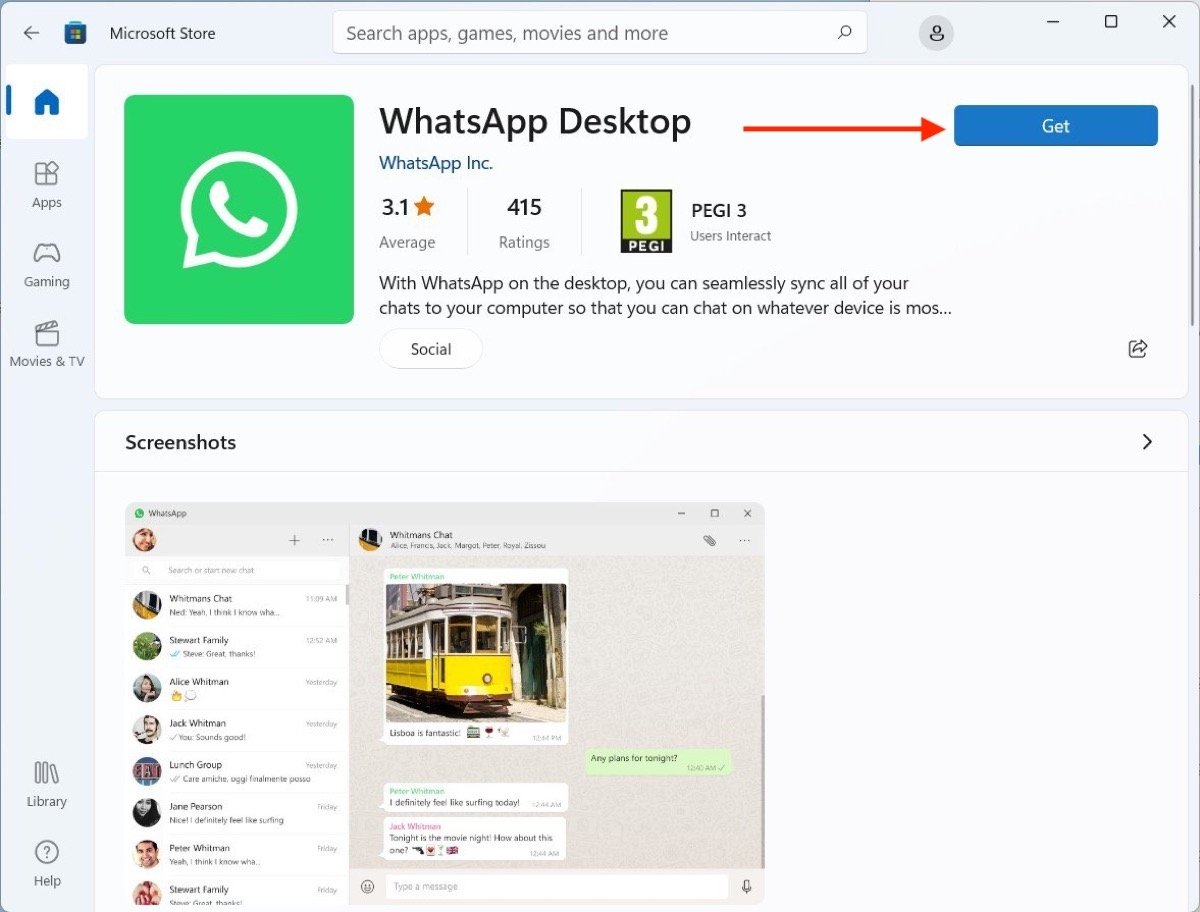 Install WhatsApp with just one click
Now, all you have to do is find WhatsApp in the start menu and click on its icon to launch the client.
How to download WhatsApp for Windows 11 from the Internet
If for some reason you do not have access to the Microsoft store, you should know that you still can download WhatsApp for Windows 11. An alternative is to go to its official website. Click on the Download for Windows button and wait for the download process to complete.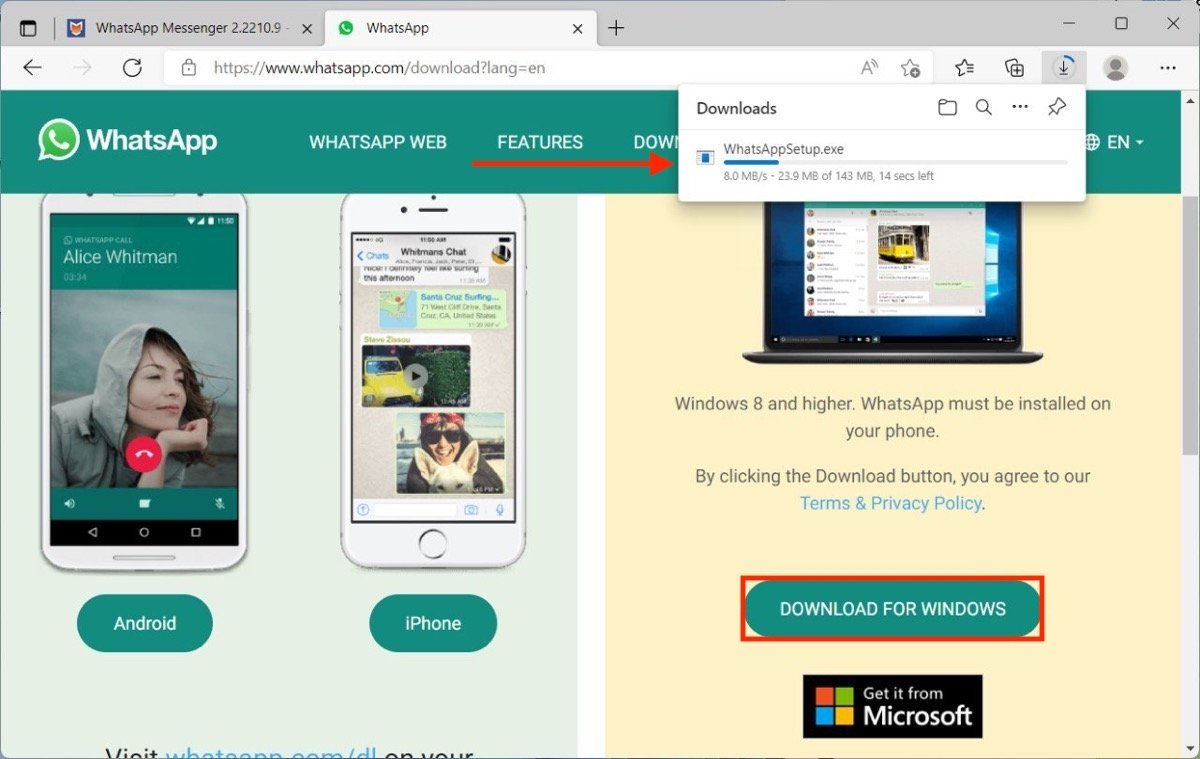 Download WhatsApp for PC from the official web
It is also possible to get WhatsApp for Windows 11 for free from Malavida. Just click on the link to our download of the latest version of WhatsApp for PC, and then, click on Download.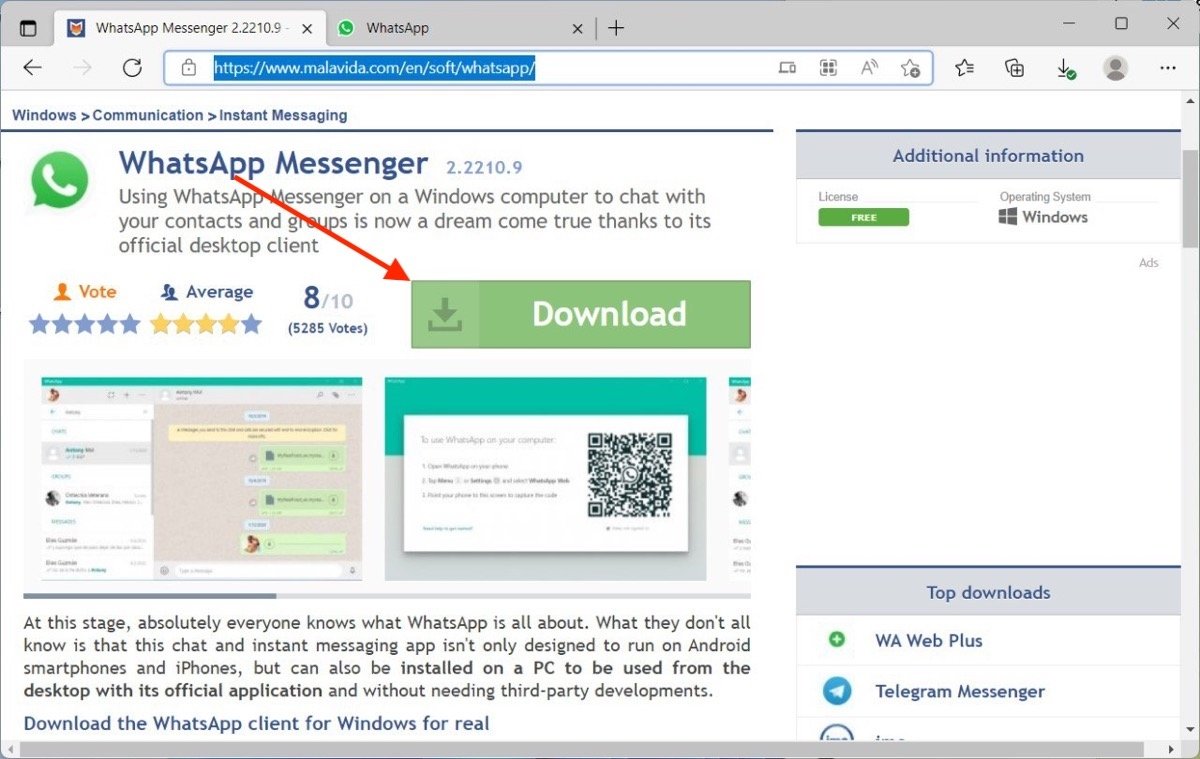 Download the installer from Malavida
Click Download again to download the installer to your file system.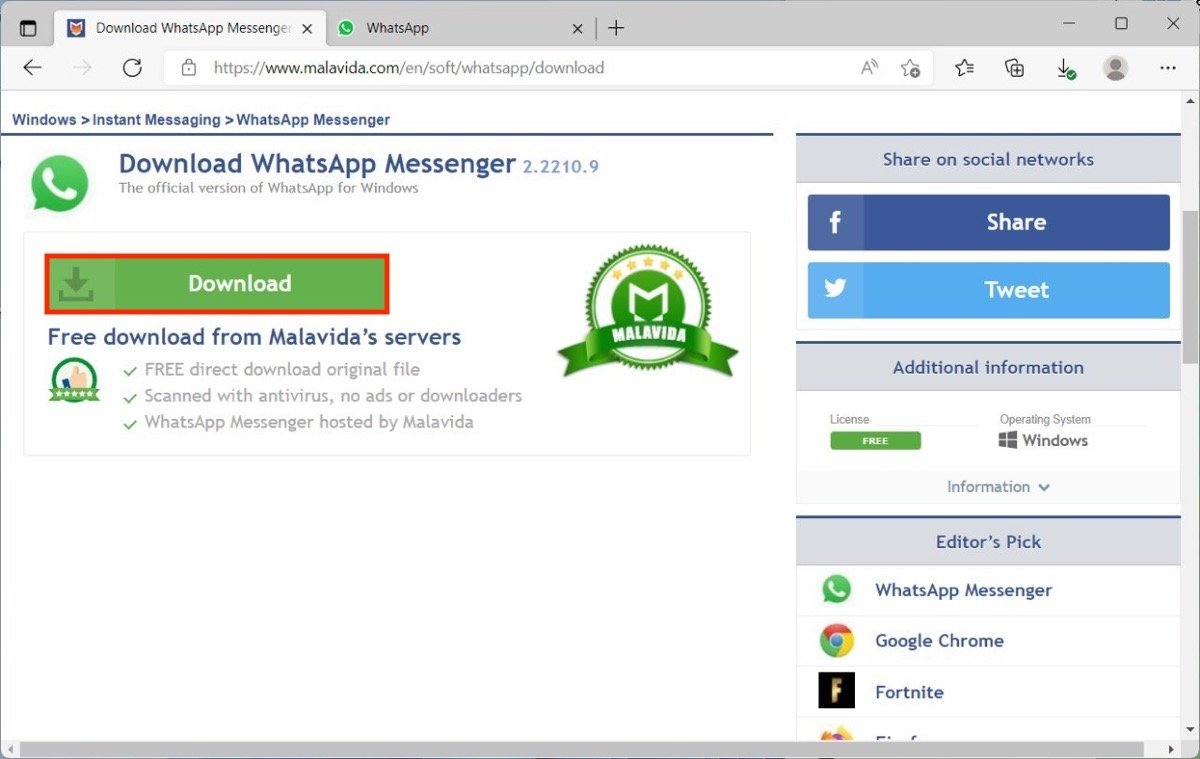 Start downloading the EXE file
The last step is to locate the EXE file and double-click on it. In a few seconds, WhatsApp will be running on your computer without you having to do anything else.