There are two different ways to activate the dark mode in Windows 11. In the following sections, we will tell you the two procedures you should know if you want to use your PC with a dark interface.
How to activate a dark mode compatible theme
The quickest way to activate dark mode is to click on one of the default Windows 11 themes. Just open the computer settings and click on the Personalization section.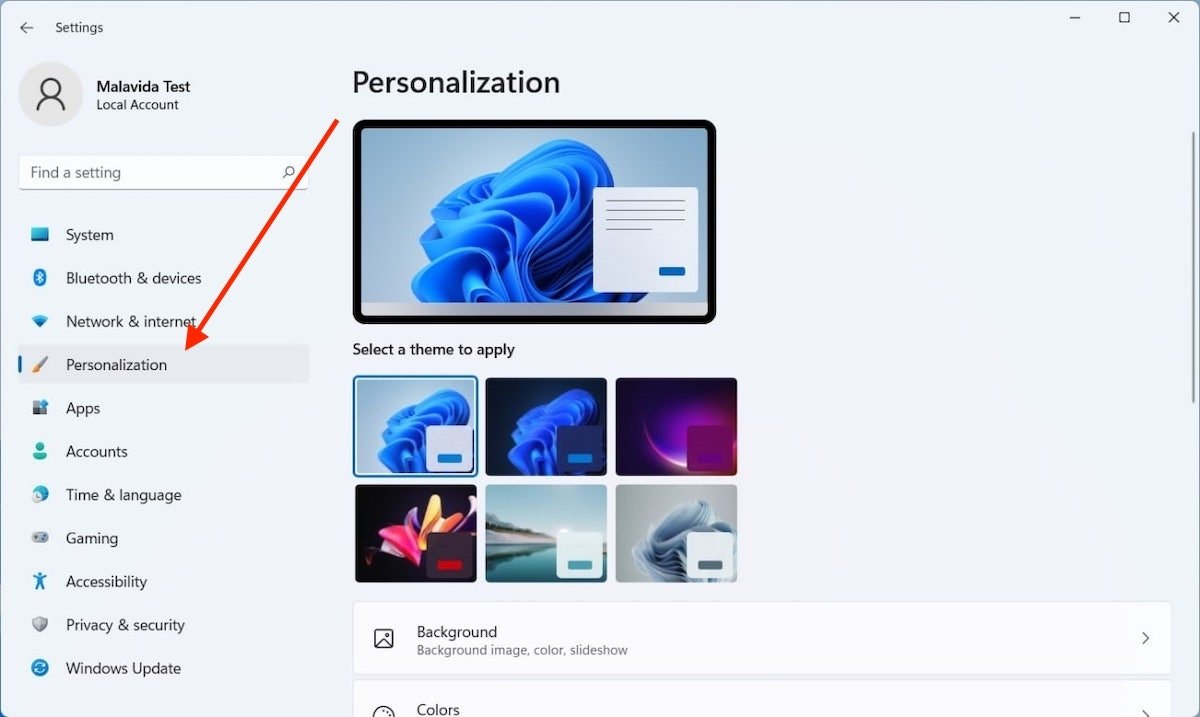 Customization settings
Six themes will be displayed in the right area that you can apply with a single click. As you can see in the following screenshot, three of them use the dark UI scheme. Select the one you like the most to activate the dark mode in Windows 11.
Choose a theme
The result is immediately apparent. Both windows and the taskbar now use dark mode.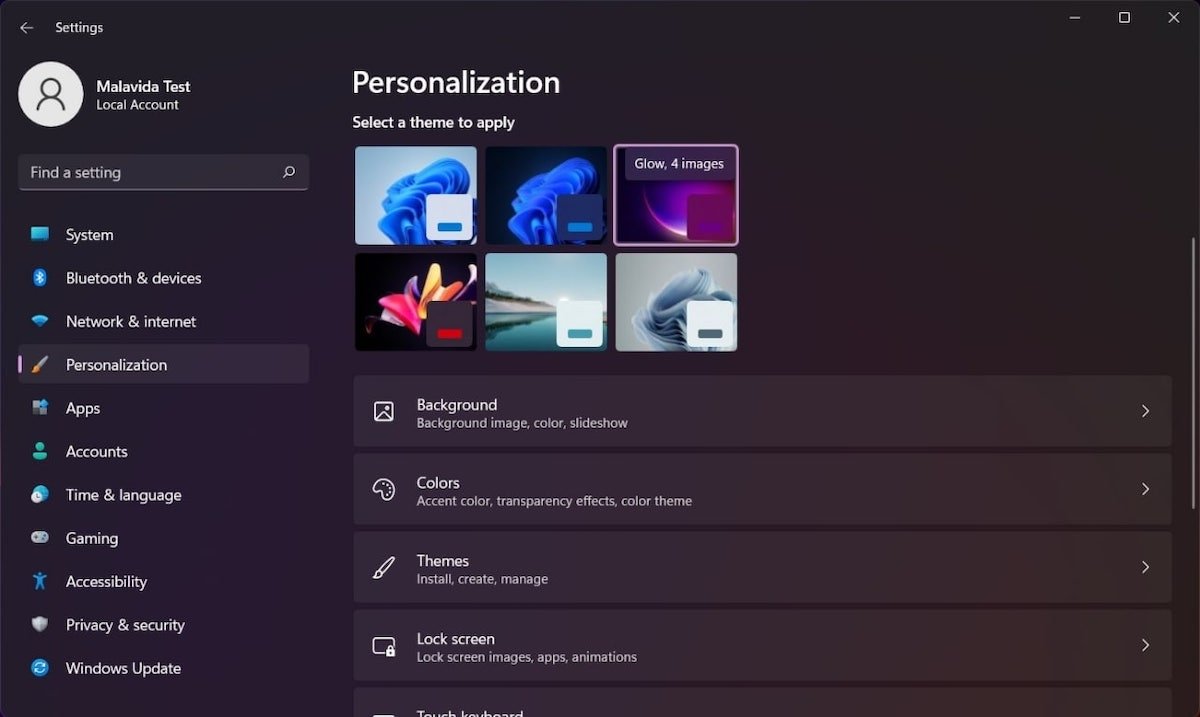 spect of the dark theme
Remember that this method also replaces the wallpaper with one that matches the theme. Of course, if you do not like the wallpaper included, you can change it for an image of your own.
How to enable dark mode in Windows 11 in a customized way
The second method we tell you about lets you configure the dark mode in an advanced way. You must open the Personalization section of the configuration and click on Colors.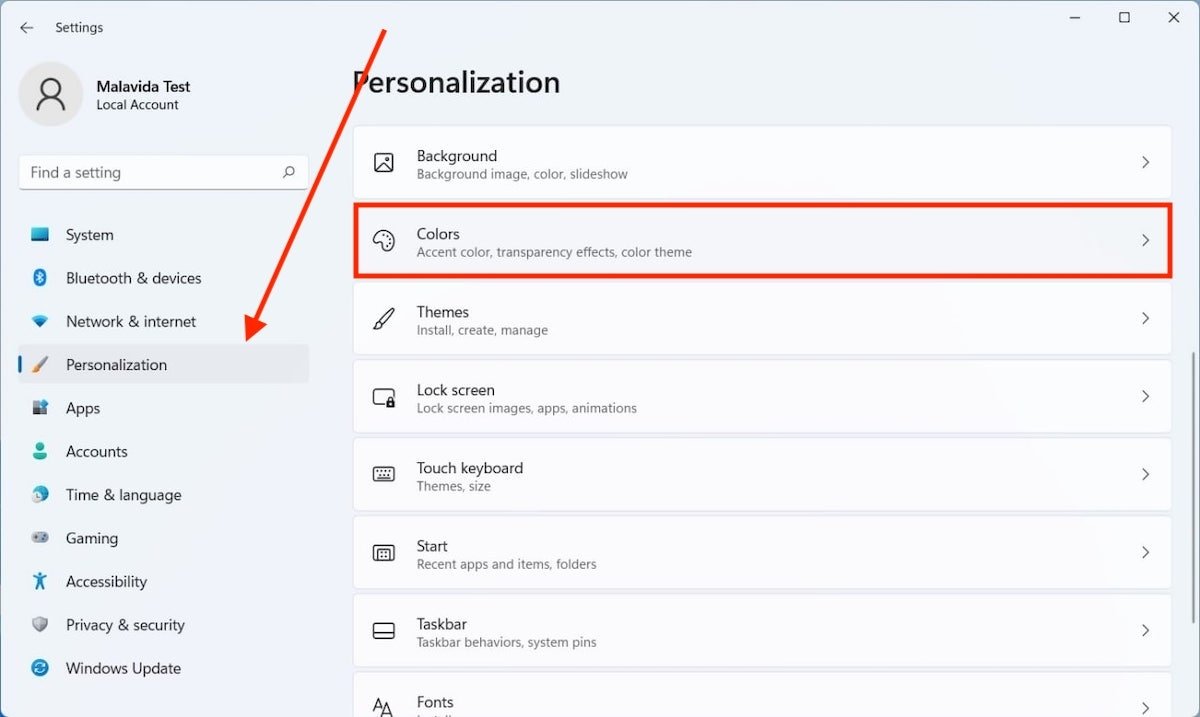 Configuration of the system colors
Then, click on the drop-down next to Choose your mode.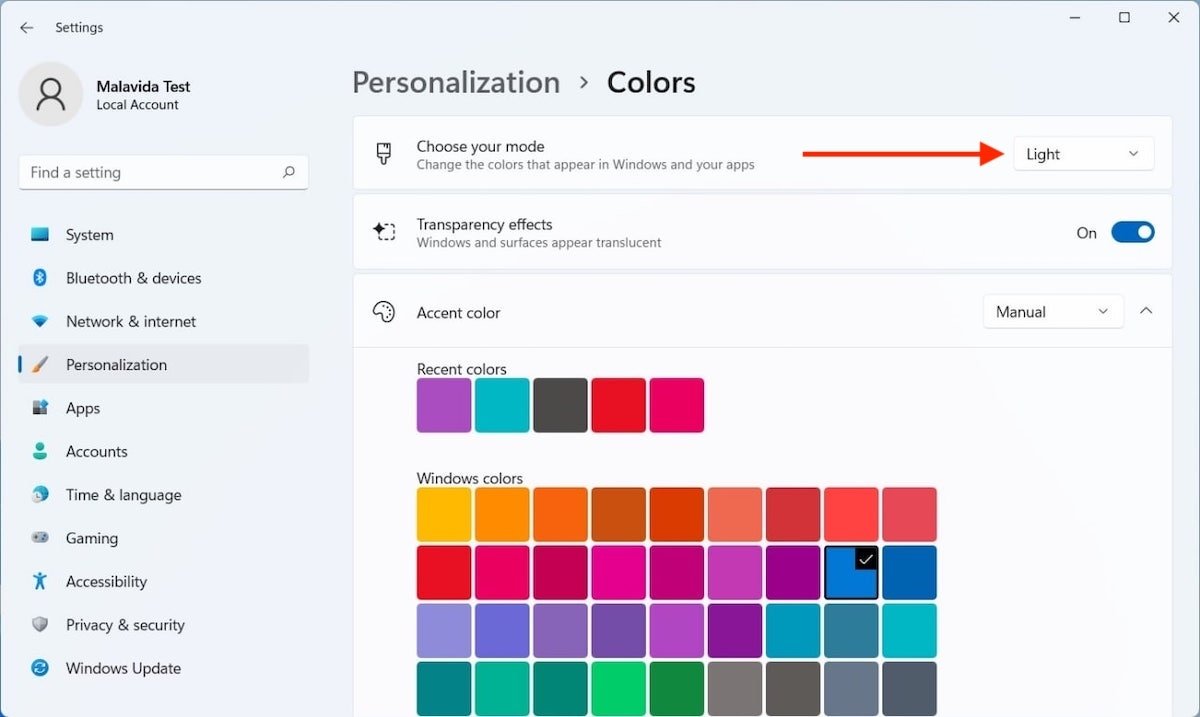 Light mode enabled
Tell the system that you want to use dark mode by clicking Dark.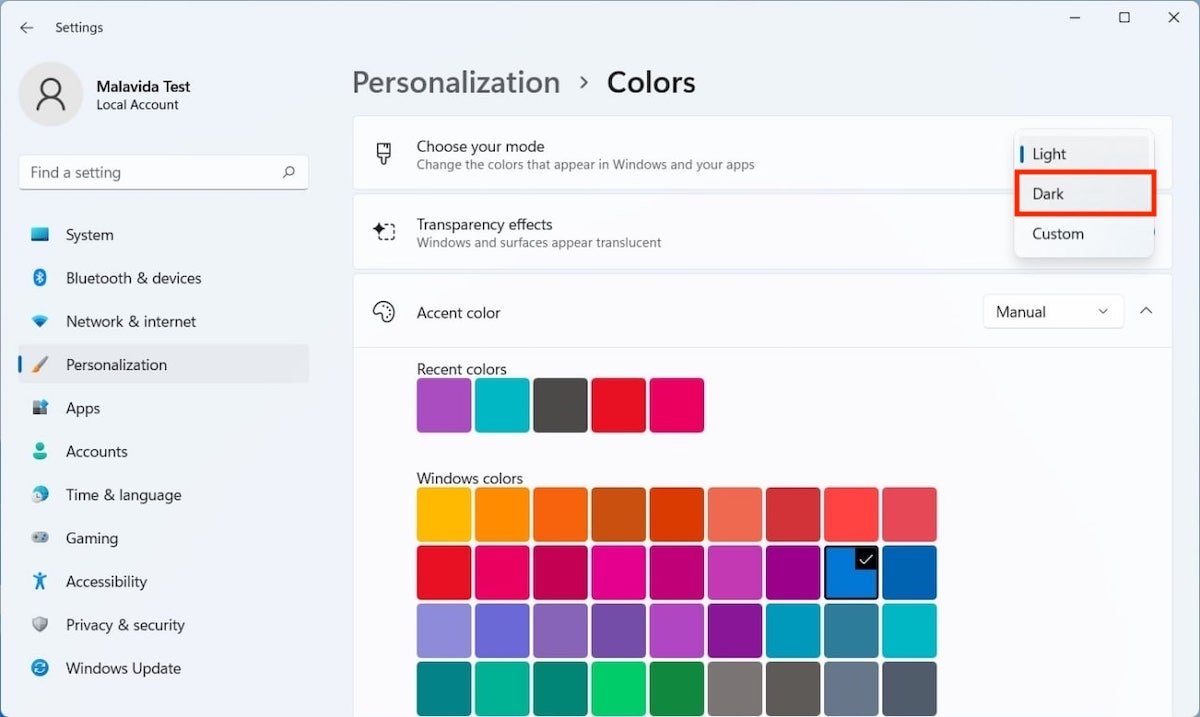 Enable the dark mode
Dark shades will quickly appear on the screen.
Aspect of the dark mode
Likewise, it is possible to set up a mixed-mode using different schemes depending on the system element. Open the drop-down menu and select Custom.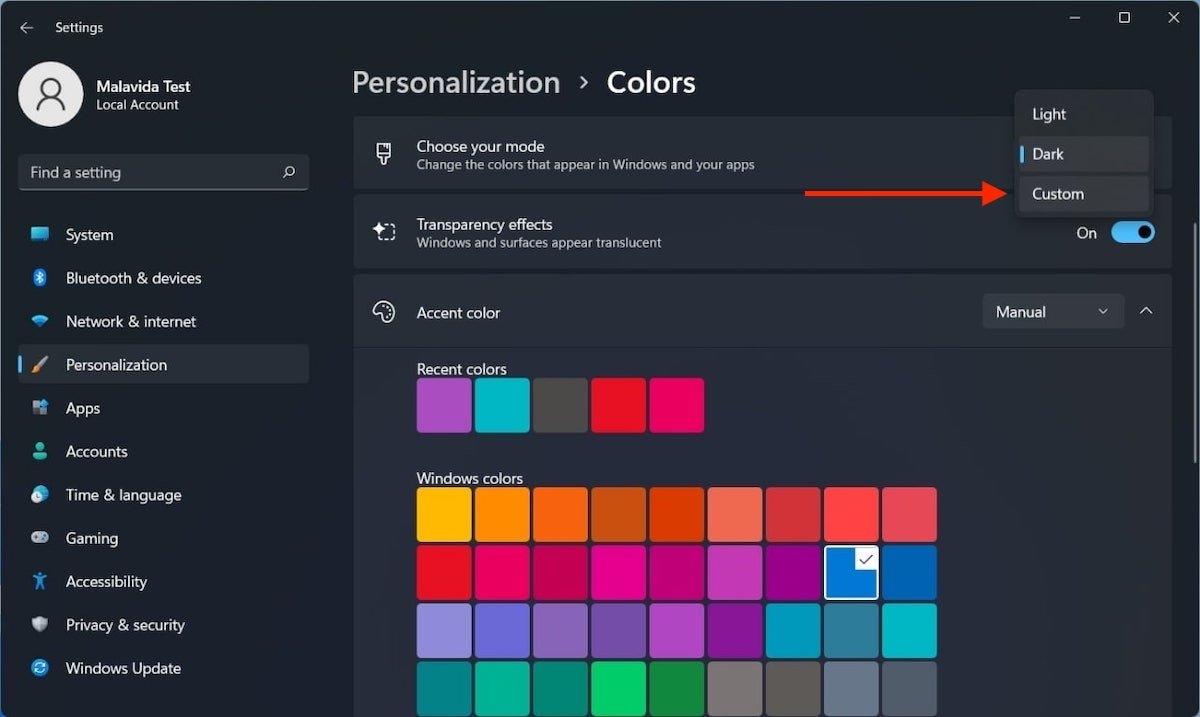 Enable the customized mode
Choose how applications and Windows elements, such as the taskbar, should look. The following image shows a dark mode applied only to the taskbar.
Aspect of the customized mode
These settings will be overridden if you select one of the themes available for Windows 11 in the Personalization section.