Drivers are essential software inside any Windows 11 computer. Thanks to them, the operating system can take full advantage of each of the hardware components of your computer. In essence, these small programs make sure that Windows and every element that makes up the PC are properly understood. With this in mind, it is normal that you always want to have the latest versions of the drivers released by each manufacturer. In the following sections, we tell you how to do it in two different ways.
How to install driver updates with Windows Update
Windows Update is the update system included in Microsoft. Using it is the simplest way to keep the drivers of your computer up to date. After all, we are talking about an integrated utility that eliminates the need to install third-party programs.
To access it, open Windows settings and go to the Windows Update section.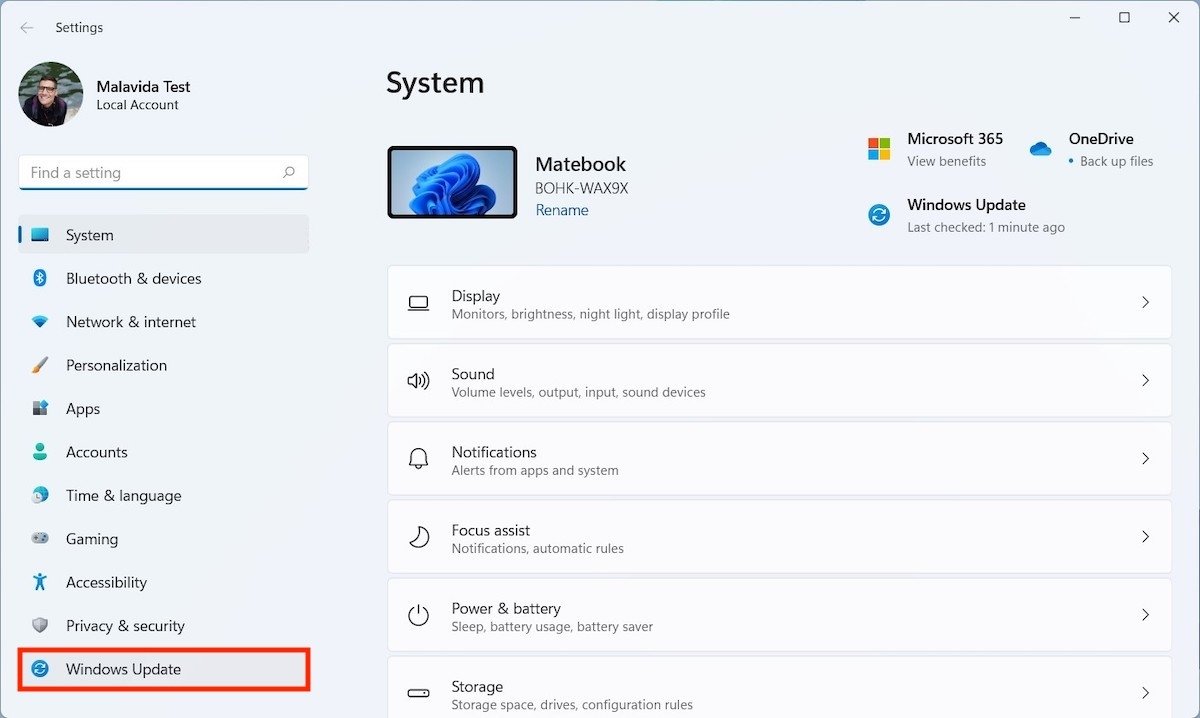 Open Windows Update
Then, click on Advanced options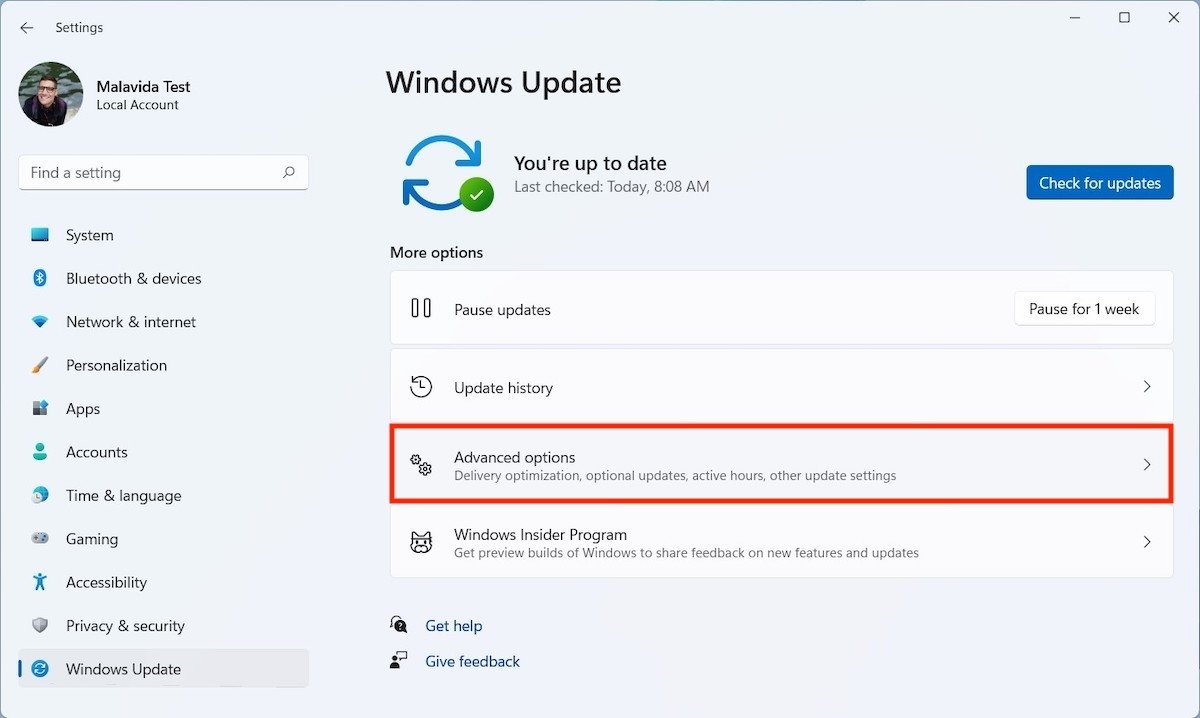 Advanced Windows Update options
Under the Additional options heading, you will find the Optional updates button. Use it to see what optional upgrades are available.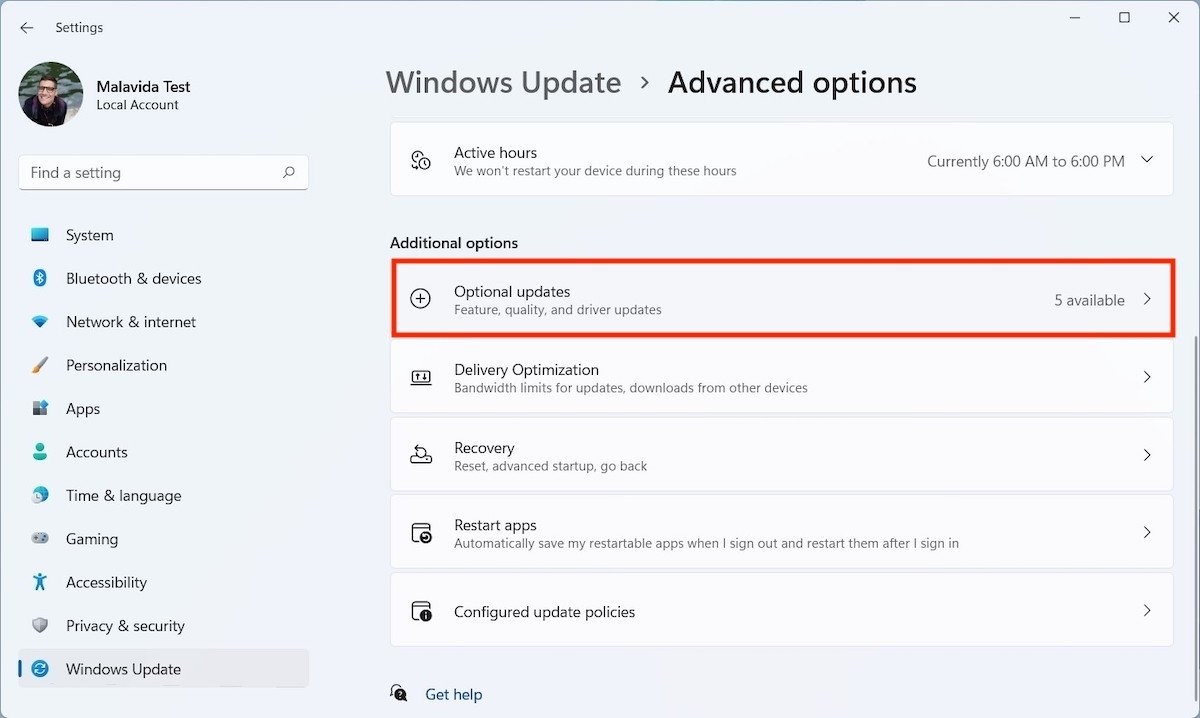 Update options
Open the Driver updates drop-down to see all pending driver updates. Select the ones you want to install and click Download & install.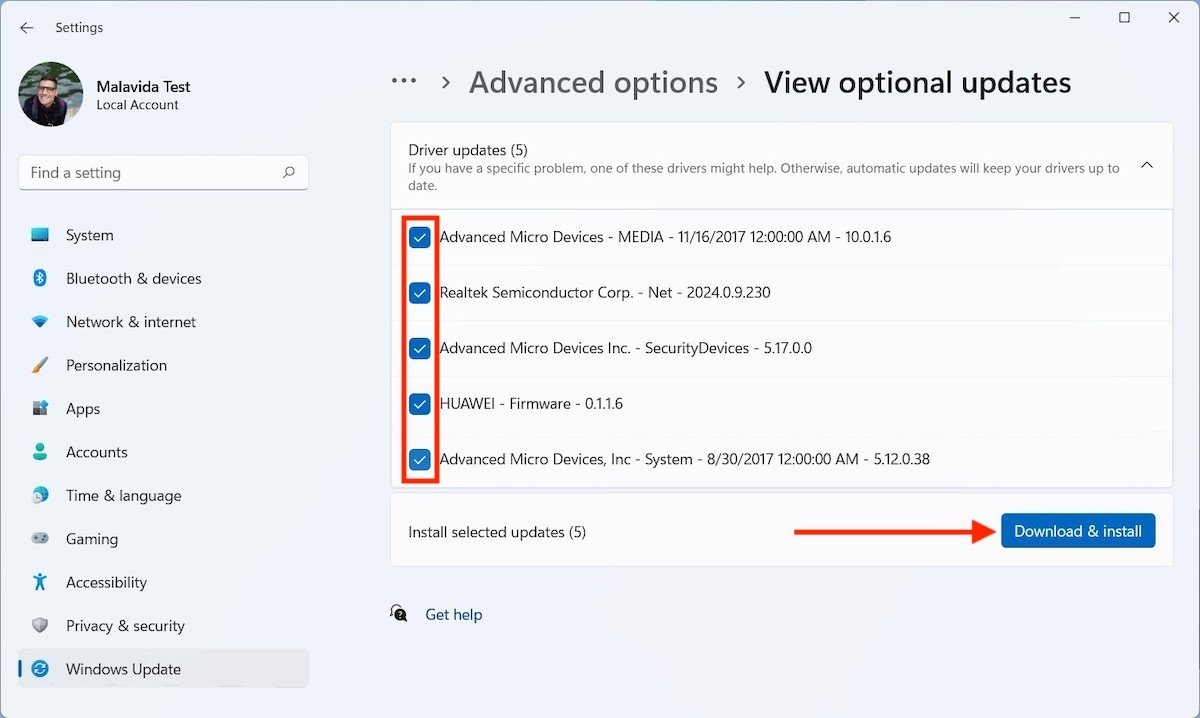 Install Driver updates
When the process is finished, all drivers will be in their latest version. You may need to restart your computer for the changes to take effect.
How to install driver updates with Driver Booster
If for some reason the previous option does not work for you, there are tools developed by third parties to download the latest version of each driver. One of them is Driver Booster. It is a free program that you can safely download from Malavida.
Run its installer and uncheck the bottom two boxes to prevent the installation of additional programs. Then, use Install to get started.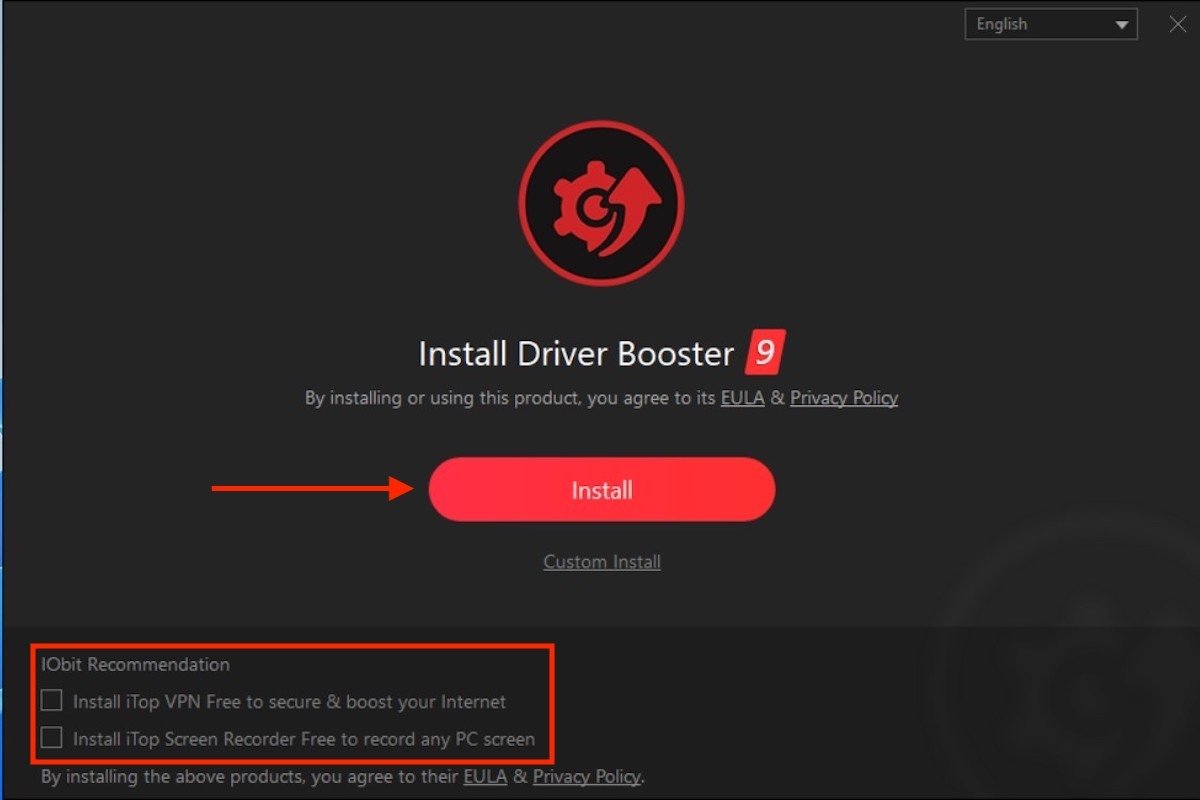 Install Drive Booster
Beware! During installation, you will be asked to subscribe to certain services or download some e-books. Be sure to reject them. Finally, the Scan now button will be displayed on the screen. Click on it to have Driver Booster scan your computer.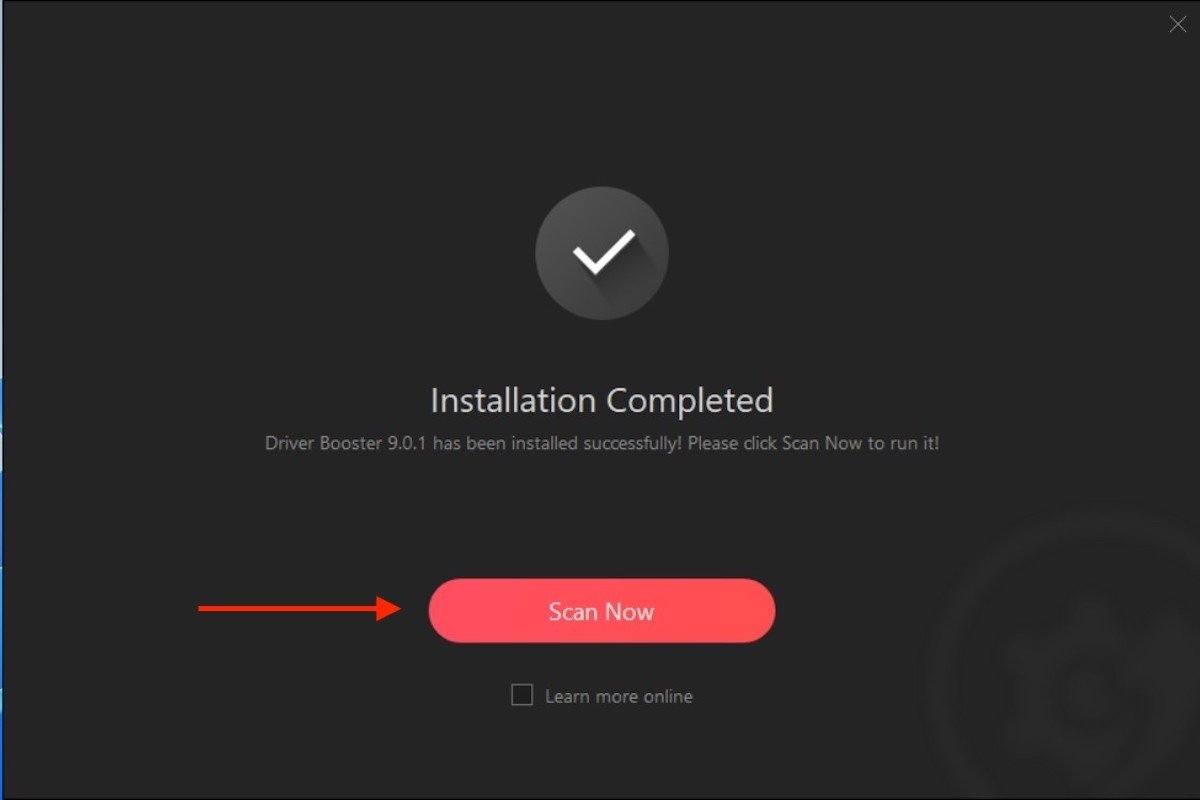 Search for updates with Driver Booster
If there are new versions of your drivers, click Update Now to install them. It is also possible to install them individually.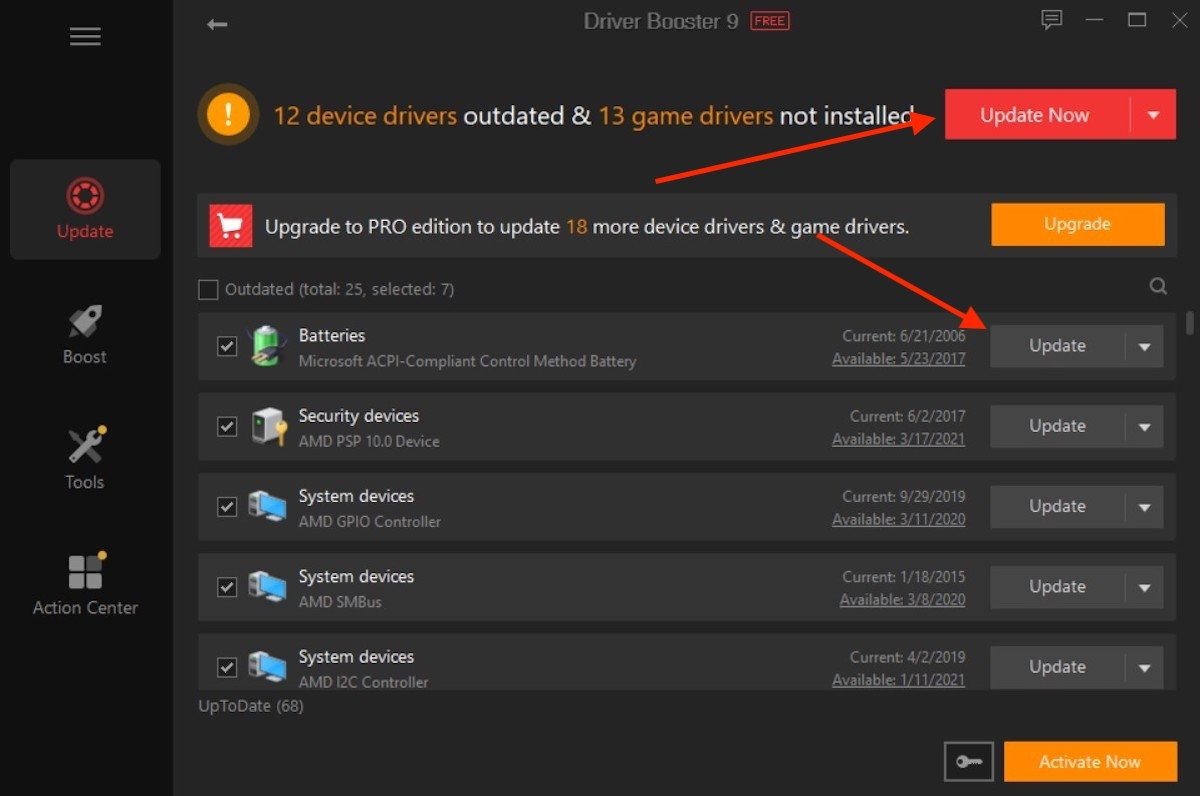 Install updates
As with Windows Update, a reboot may be required to complete the process.