Windows 11 requires, like any other software, a series of minimum system requirements to be able to work. Below, you will find out what they are and how you can find out if your computer is compatible with the latest version of this operating system.
Windows 11 minimum requirements
A good way to find out if your PC will be able to run Windows 11 is to compare the minimum requirements with its specifications. Here is the list of requirements suggested by Microsoft to users who wish to upgrade to the new operating system:
Processor. Clock frequency of 1 GHz or higher. CPUs with two or more with 64-bit architecture.
RAM. 4 GB or more.
Storage. At least 64 GB are required. It may require additional space for downloading updates and enabling specific features.
Graphic card. It must support DirectX 12 or later and have a WDDM 2.0 driver.
System firmware. UEFI with secure boot.
TPM. Secure platform module in version 2.0.
Screen. 720p resolution or higher. Monitor 9 inches or larger with 8 bits per color channel.
Internet connection. Required for Windows 11 Home edition
How do I know if my computer meets the minimum requirements?
If you know all the components of your computer well, reviewing the above list will likely be enough for you. But if this is not the case, Microsoft offers you a tool that will help you check if your computer is compatible. Its name is Windows PC Health Check. You can download it for free from Malavida, with the link you will see on this page.
When you have the EXE in your storage, double-click on it to start the installation. Then, check the box below to accept the terms and conditions.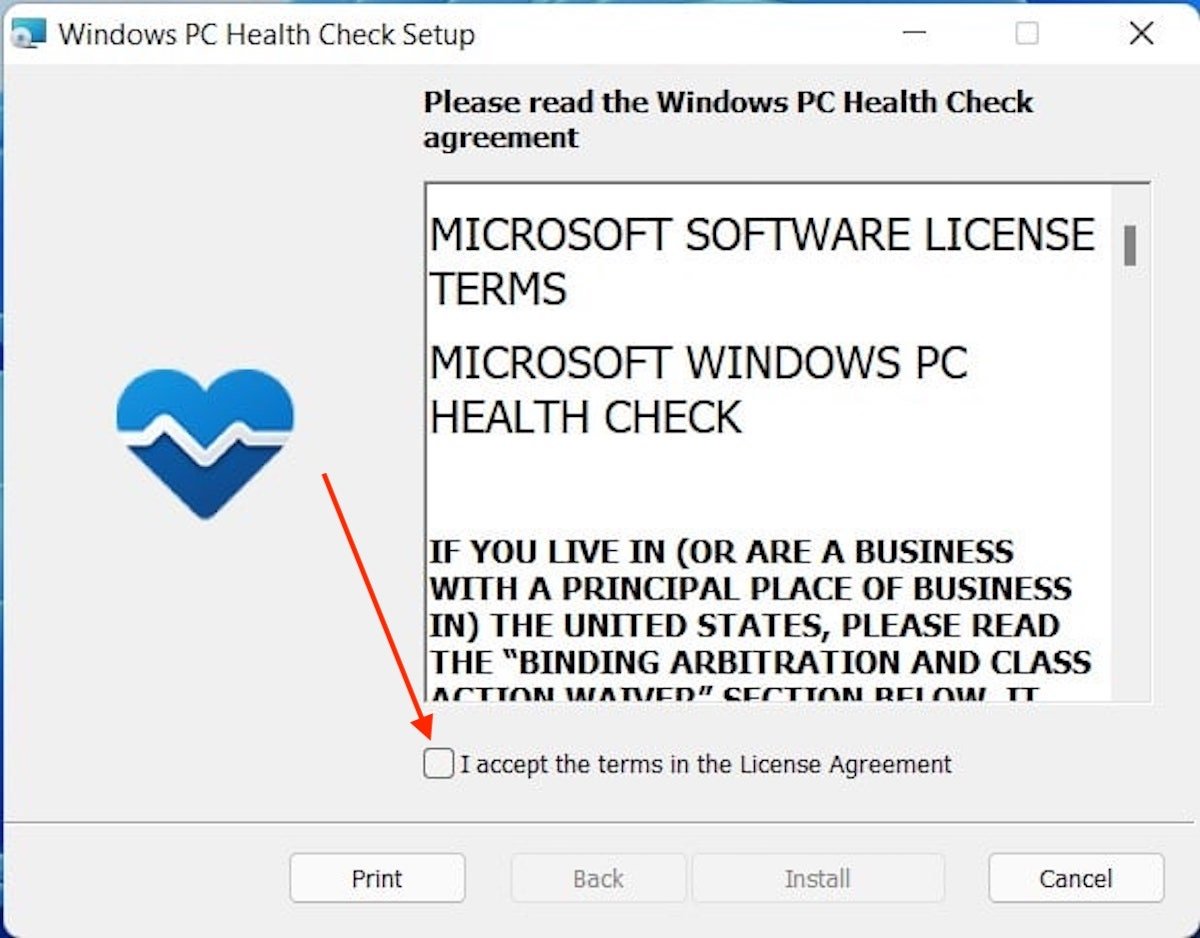 Accept the terms and conditions
Click on the Install button.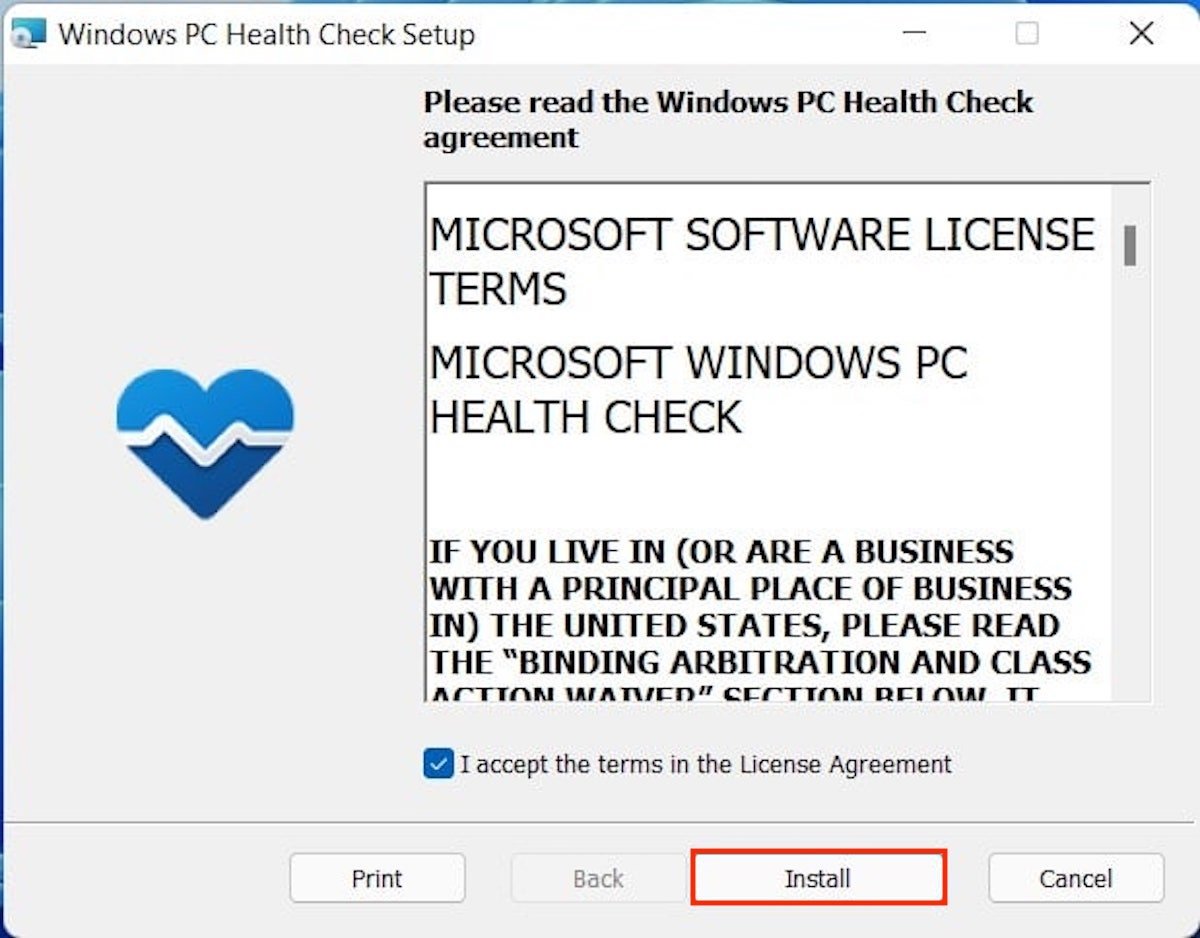 Start installing
Wait for the installation to finish.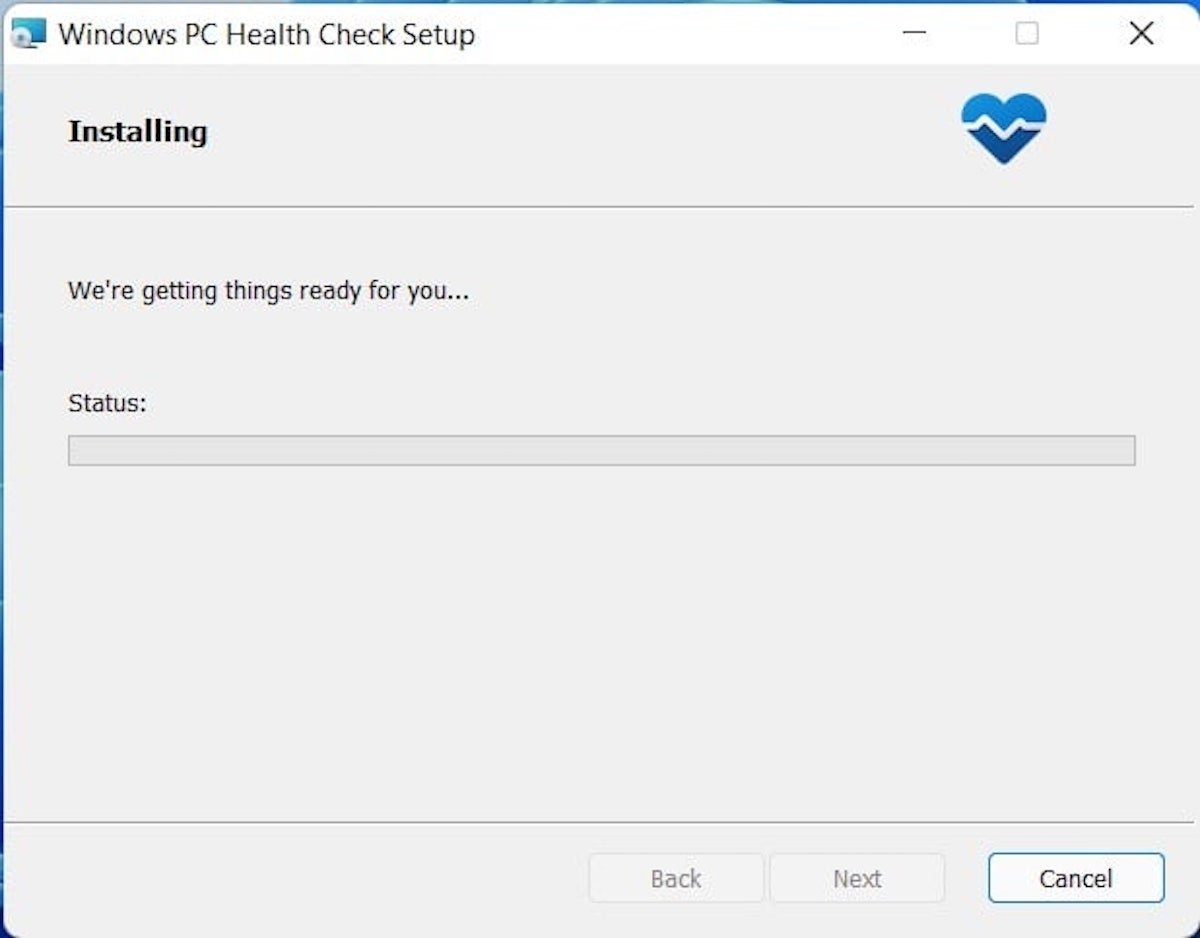 Complete the installation
Check the first box to open the tool at the end of the installation.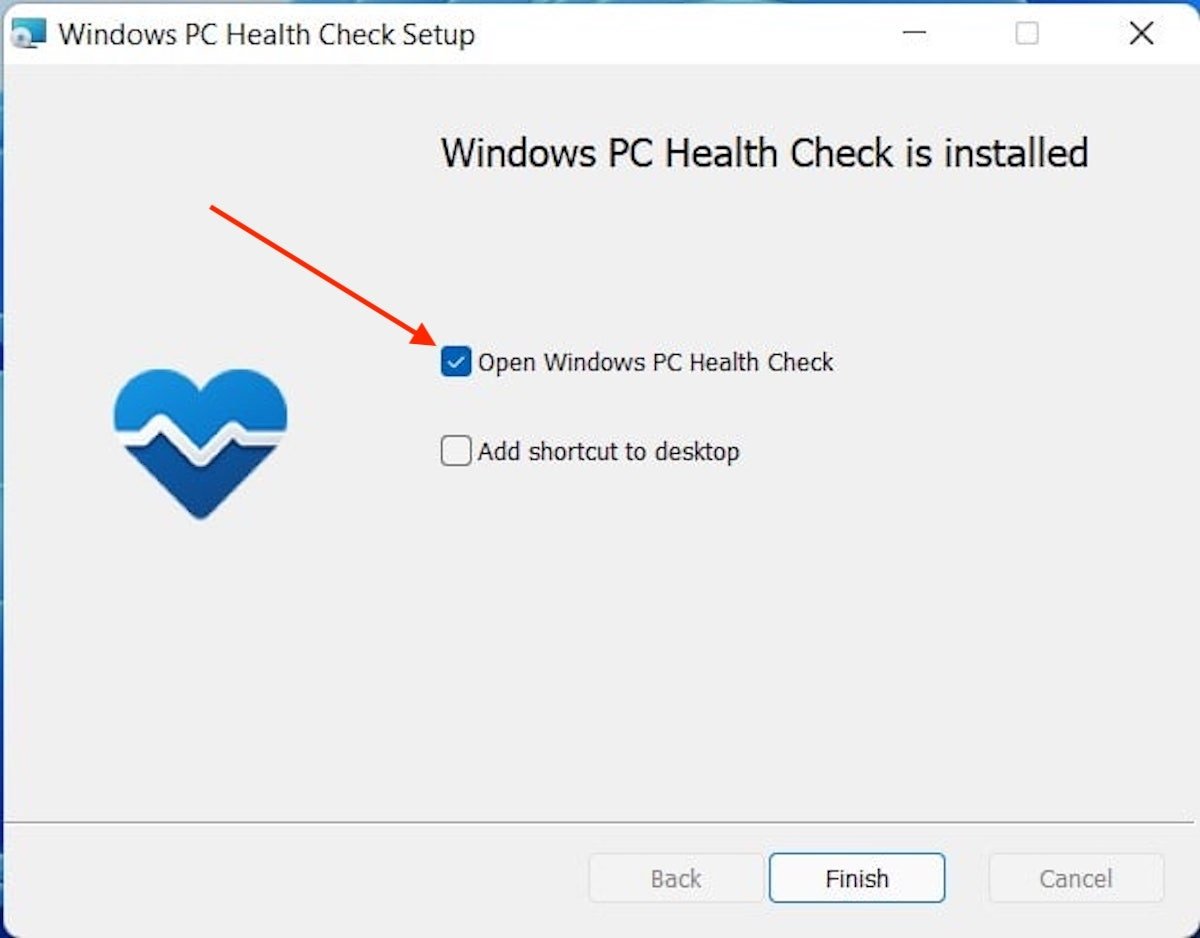 Run the tool
When it runs, use the Check now button to start the process.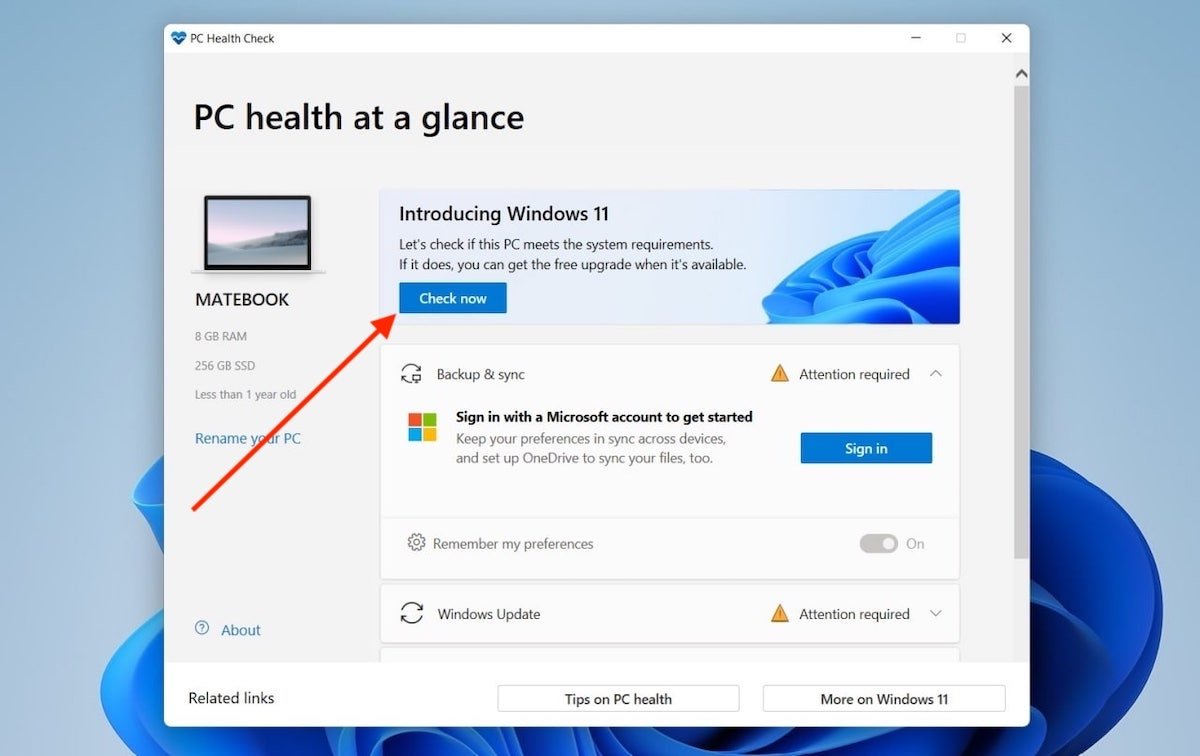 Check the compatibility
The results are displayed in the dialog box that appears on the screen. If you see something similar to the screenshot below, it means that your computer is compatible. Otherwise, click on See all results.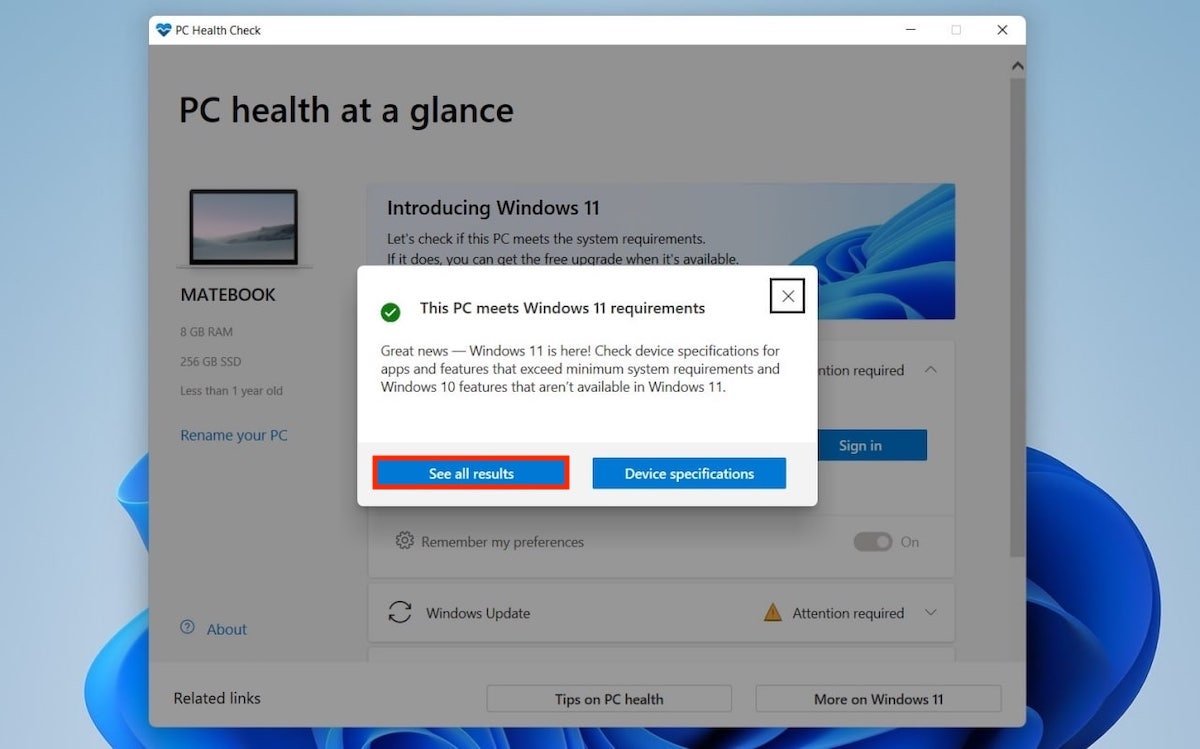 View all the results
In the list, you can see in detail all the components that you need to update to run Windows 11.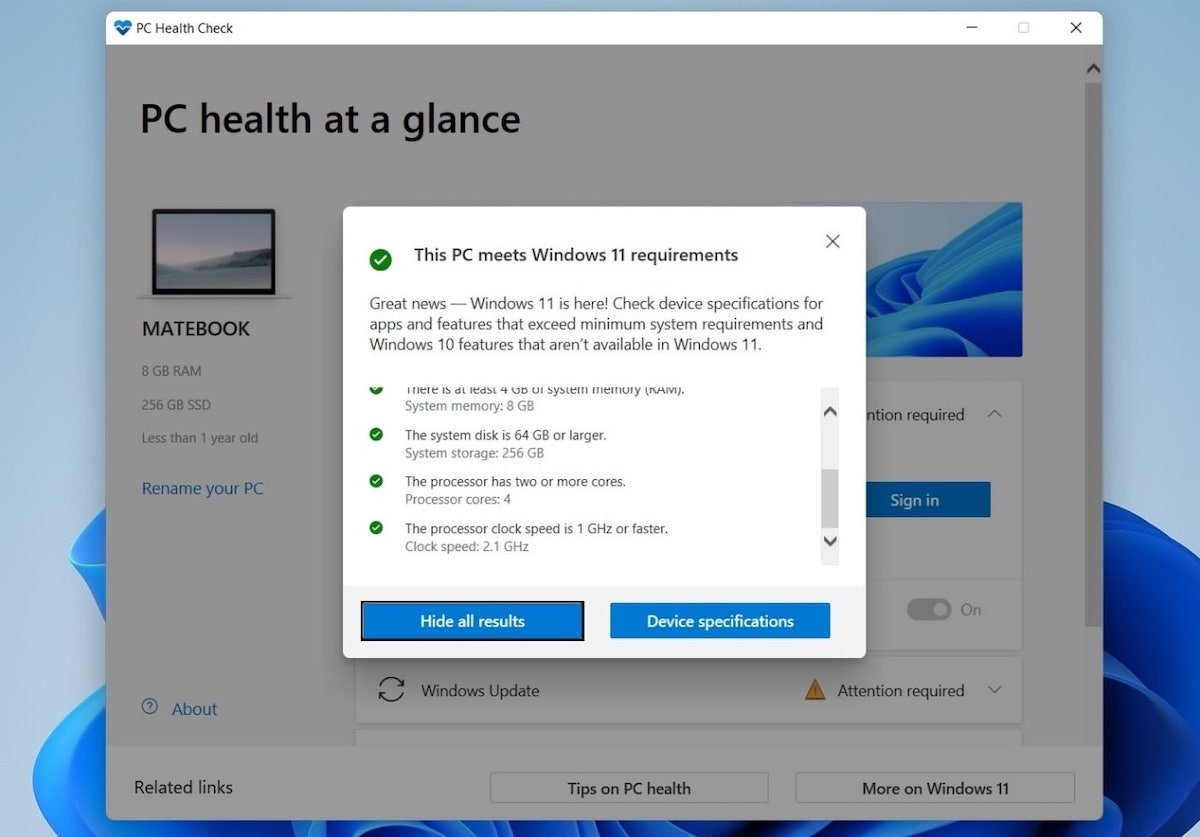 List of specifications met
Depending on the expandability of your equipment, it will probably be necessary to purchase a new computer. However, remember that Windows 10 is officially supported until 2025. Therefore, you can continue receiving updates and security patches for the previous version for a few more years.