Windows 10 lets you easily change the browser default of the system. When you change this setting, all web links will open, by default, with the browser you specified, and not with Microsoft Edge or Internet Explorer. The first thing you must do is access the system configuration. Do this by opening the start menu and clicking on the cogwheel icon.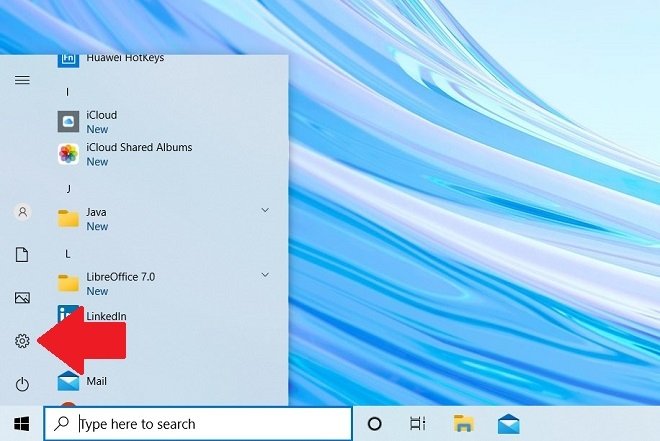 Open the Windows 10 configuration
Then, find the Apps section and click on it.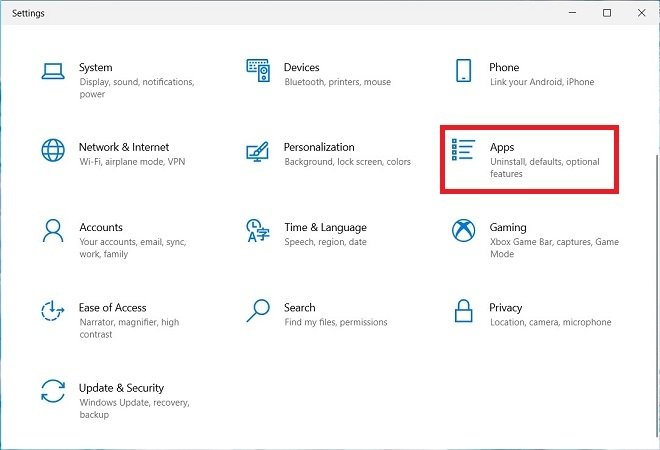 Open programs' settings
In the side list, choose Default apps.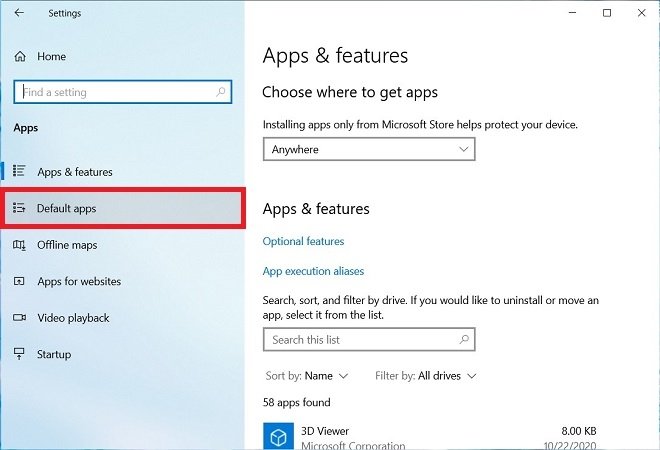 Default programs
Below the Web browser statement, you will see the icon of the current default browser, in this case, Microsoft Edge. Click on it to display a list of all the browsers installed on your computer.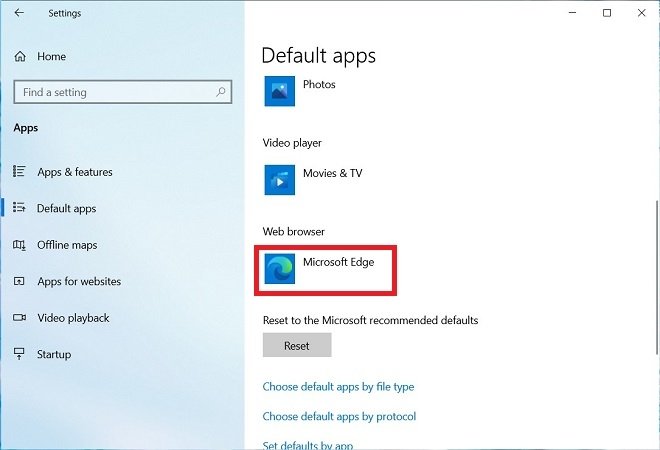 Change the default browser
In the pop-up box, select the browser you want to set as default.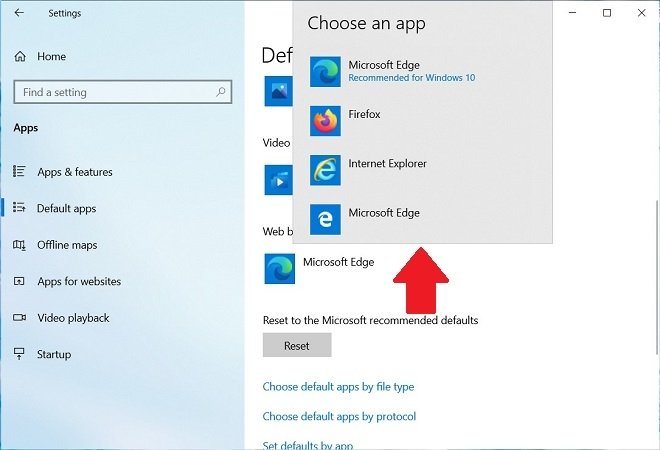 List of browsers
When you click on it, the default browser will have changed. From that moment on, any action that involves opening the browser will be carried out with your preferred browser. If at any time, you wish to return to the system default, you can use the Reset button.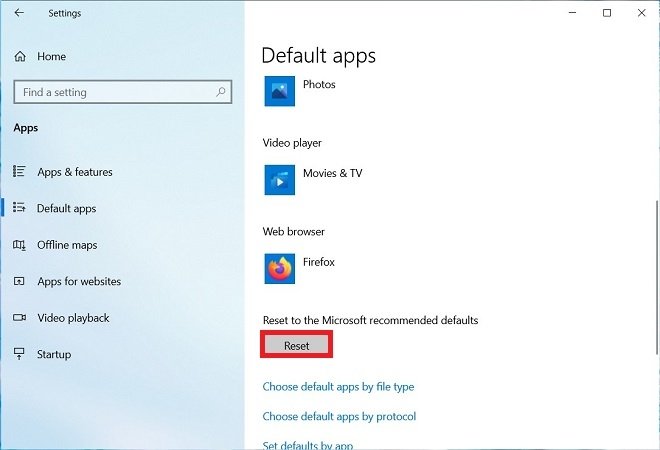 Return to the default settings
Remember that the list of browsers available for use as defaults may vary in each case. In fact, this list shows all the browsers installed on the computer, allowing us to select them. However, under no circumstances can you obtain and install a browser from here. Instead, you must visit the official website of each of them, get their installer, install it on your computer, and then, select it in the configuration menu as the default browser.
Some of the most popular browsers for Windows 10 you can try are Google Chrome, Mozilla Firefox, Opera, Vivaldi, or Brave. By default, in its most recent versions, Windows 10 uses Microsoft Edge.