Windows 10 has a set of tools designed to protect the computer from possible external attacks. This security system can be disabled to install specific applications that have been cataloged as malicious or to improve the general performance of the computer.
To disable Microsoft Defender, open the system settings and click Update & Security.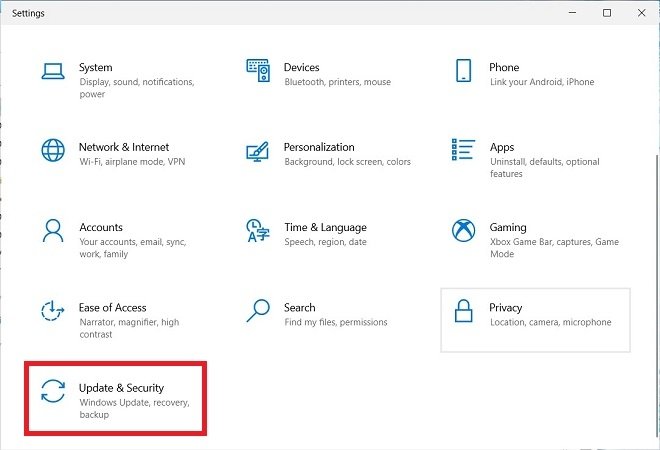 Open the security settings
Then, open the Windows Security section, located on the left side of the window, and click on Virus & threat protection.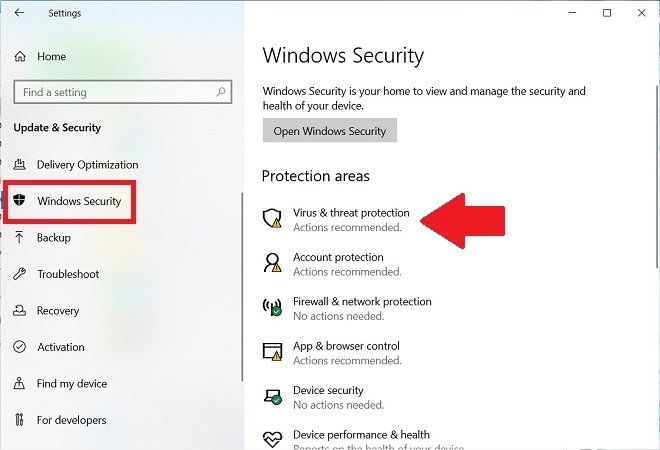 Windows 10 security options
Immediately, the Windows Security Center will open. Locate the Virus & threat protection statement, and click on Manage settings to access the antivirus settings.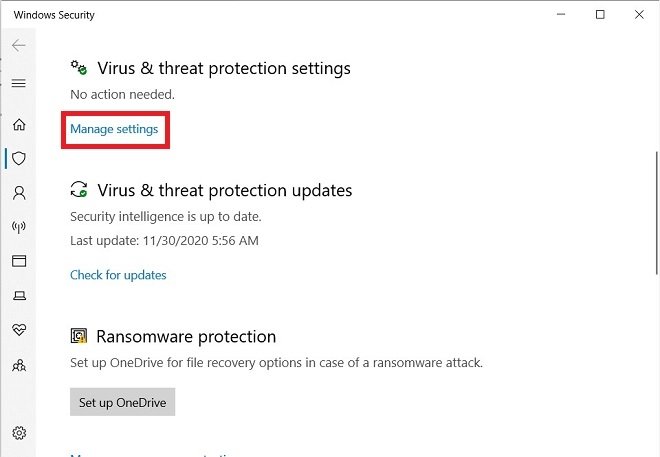 Antivirus protection settings
Then, disable the Real-time protection option. You can do this with the slider below.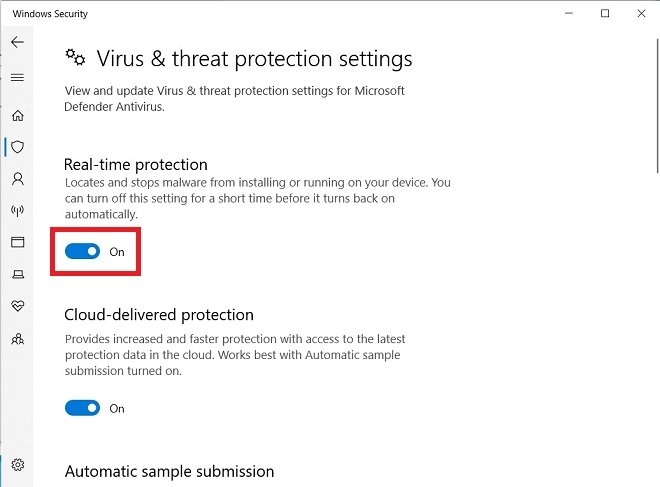 Disable real-time analysis
From that moment on, the Windows 10 antivirus will have been paused. Please, note that this change is temporary. Therefore, with the aim of self-protection, the system will automatically re-activate Microsoft Defender, again enabling protection against viruses and other malicious programs.
Before carrying out this process, you must know the risks involved. Windows security tools are in charge of keeping the system clean and preventing possible attacks. They can put the integrity of your computer components at risk, cause the loss of important data, or violate your privacy. From Malavida we recommend you to deactivate, exclusively, the security system of Windows 10, if the computer is not connected to the network. On the other hand, it is important that you have the right knowledge to run applications from unknown sources and that you only install those you trust.