MegaDownloader has a rich panel of settings that will help you customize the operation of the application. To access it, all you have to do is open the Options menu, and then, click on Configuration.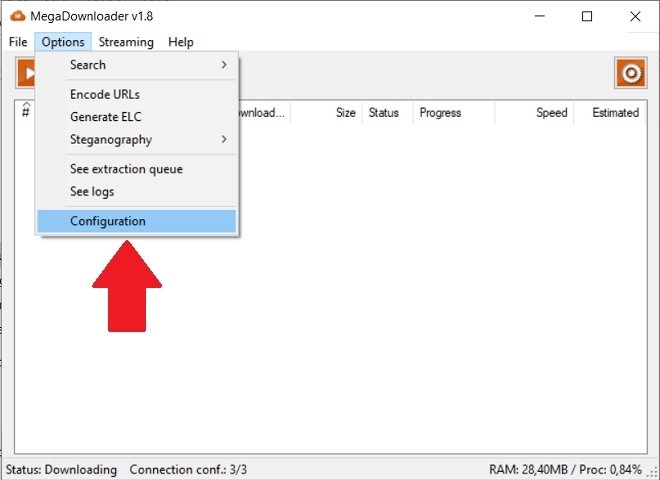 Open the configuration panel
Now, that you are in front of the configuration window, we will explain to you what the most important options are. We start with the download route. Using the text field next to Download Path or the Browse button, you can change the destination of the downloaded files. Remember to set a valid directory, such as Downloads, Documents, or Videos.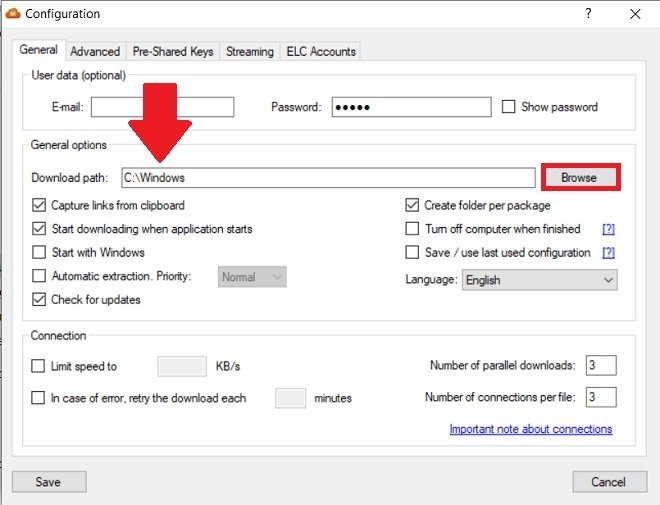 Modify the file download path
Within the General options section, you will find some interesting functions. For example, it is possible to start MegaDownloader together with the system to resume pending downloads immediately.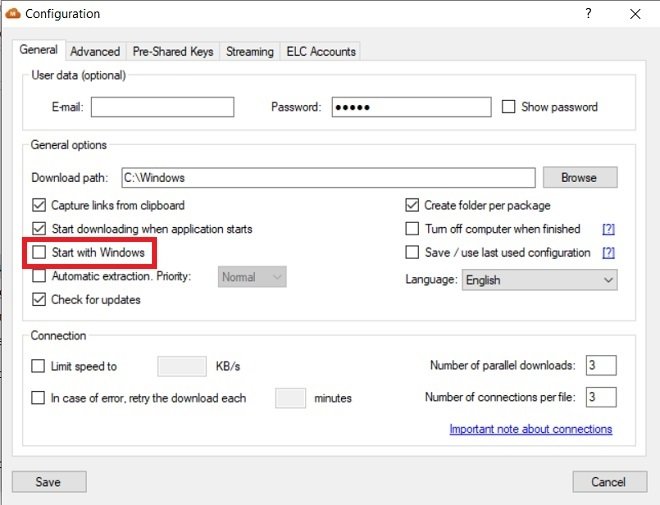 Start MegaDownloader with Windows
Also, you have the option to instruct this tool to turn off the computer when all tasks have been completed.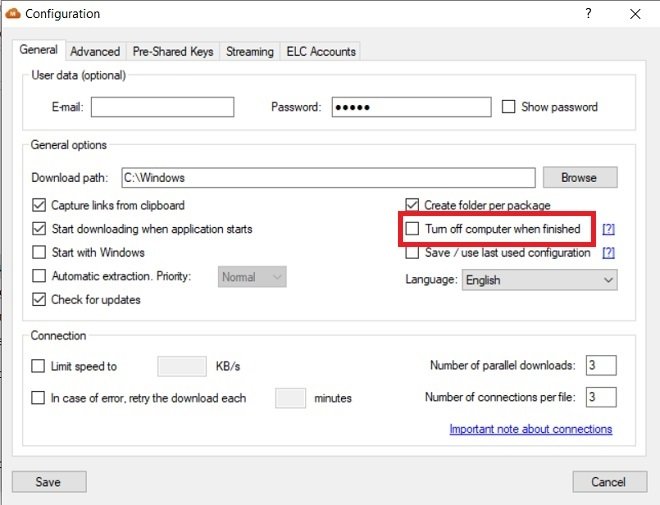 Shut down the PC after completing the downloads
On the other hand, you can activate or deactivate the capture of links copied to the clipboard, with the option Capture links from clipboard, change the language of the application, and keep it updated with Check for updates.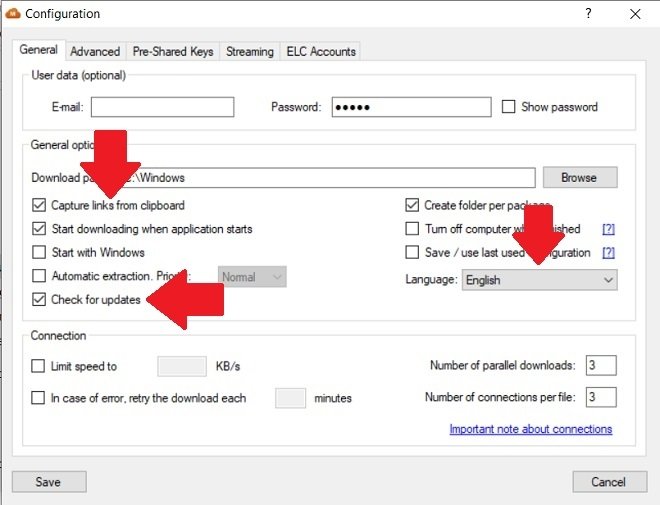 Other general options
From the bottom of the General tab, some limits are set, such as the connection speed or the number of simultaneous downloads. Use Limit speed to and Number of parallel downloads, respectively, to modify these settings.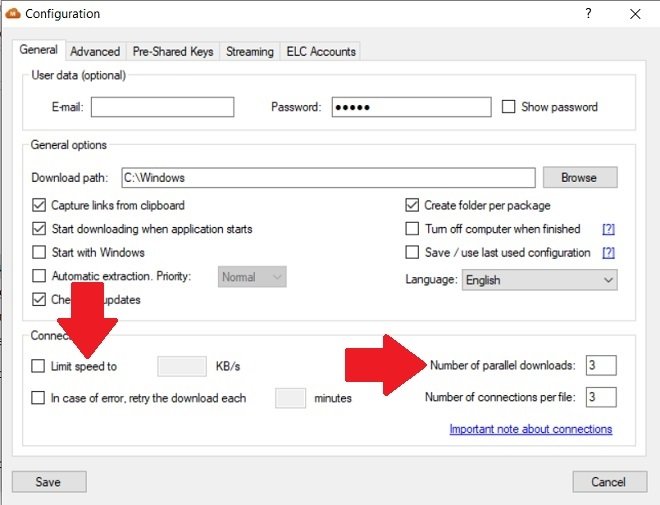 Connection options
Under the Advanced tab, you will find certain parameters that usually do not need to be changed. For example, you can use a proxy or a web server for your downloads. You can even change the information displayed in the application records using the drop-down Log level. If MegaDownloader works correctly, we advise you not to change any values here.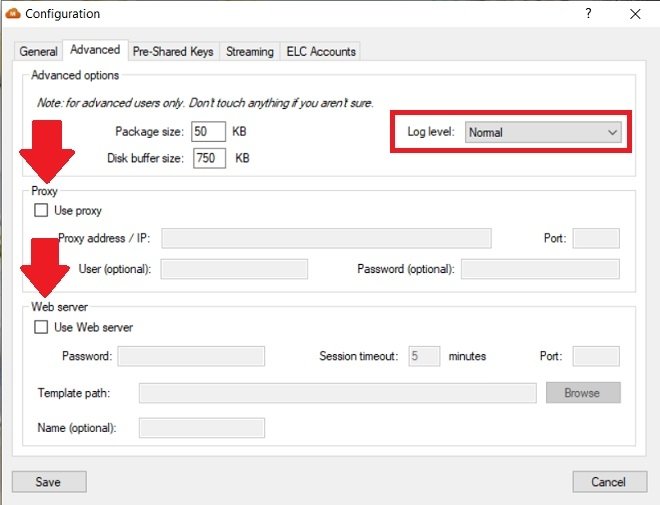 Advanced options
Finally, we look at Streaming, one of the most interesting features of this utility. By activating Use streaming server, you will be able to view multimedia files without having to download them to your local storage. For this work, MegaDownloader relies on VLC. If you have such a player installed, the configuration is done automatically. If not, you have a download link next to the Browse button.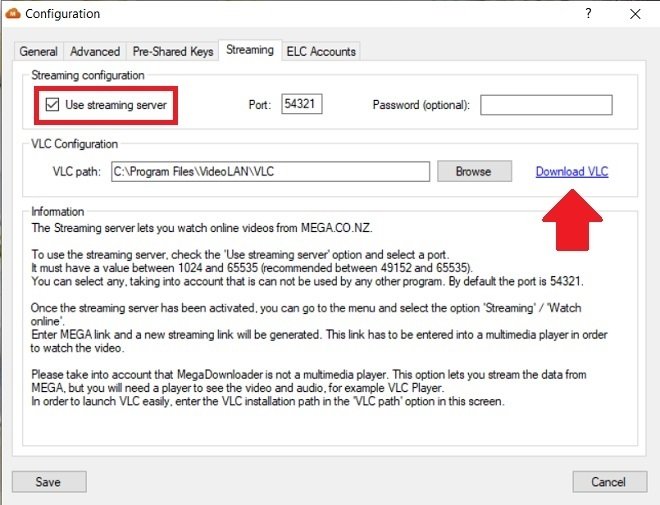 Streaming settings
You should keep in mind that modifying some of these settings requires advanced knowledge. If MegaDownloader has adequate behavior and does not present errors, from Malavida, we recommend you to modify only those parameters strictly necessary.