If your downloads with MegaDownloader seem not to progress, take the following steps to improve speed and remove any limits. First, check that MegaDownloader is correctly installed on your computer. Then, download and install Cheat Engine, a very popular application modifier. You can get its installer safely from Malavida.
Once installed, open Cheat Engine. Do it by using the search engine, clicking on the Windows key, and typing Cheat Engine. Then, access the process list by clicking on the button with the magnifying glass icon on a screen.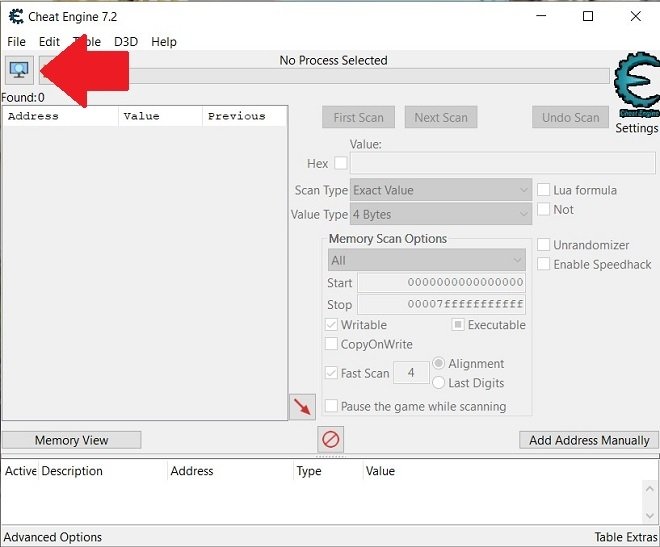 Open process list
In the pop-up window, open the Processes tab.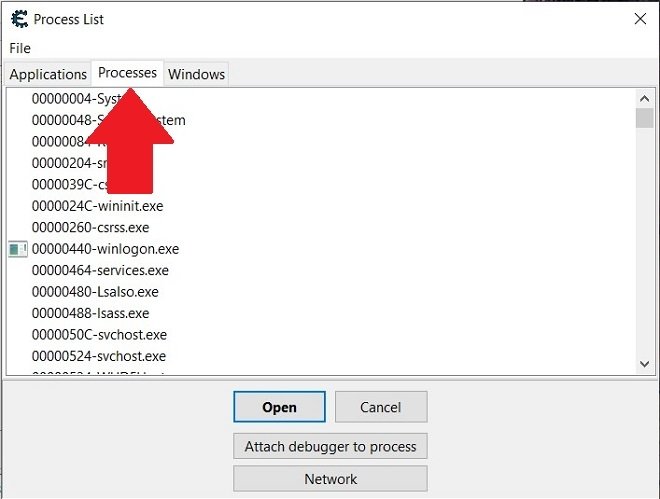 List of running processes
Now, you will find the complete list of processes running on your computer. You must locate the MegaDownloader.exe process. Double-click on it to open it. You can also use the Open button.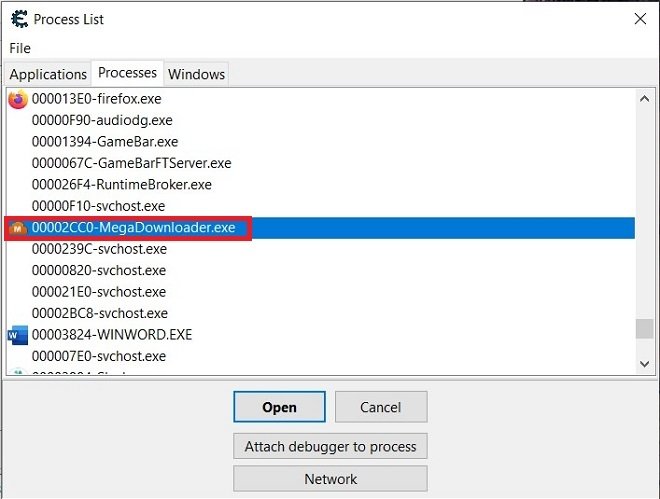 MegaDownloader's active process
Back to the initial screen of Cheat Engine, check the box Enable Speedhack.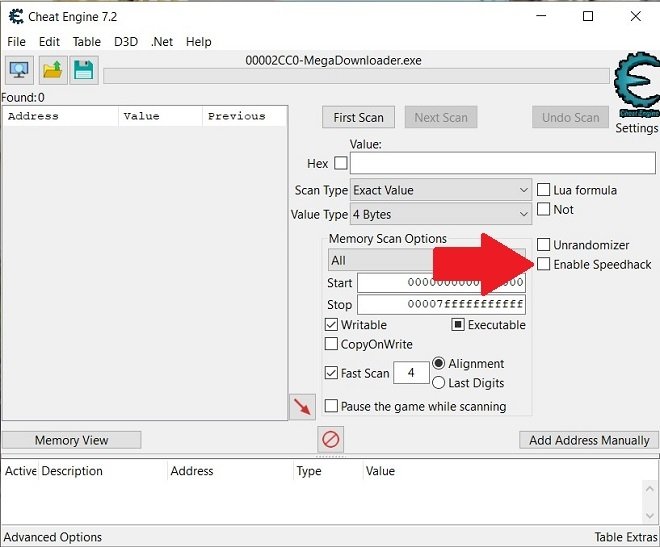 Enable speed increase
Use the slider to set the value 1 to 0.5. To apply the changes, click on the Apply button.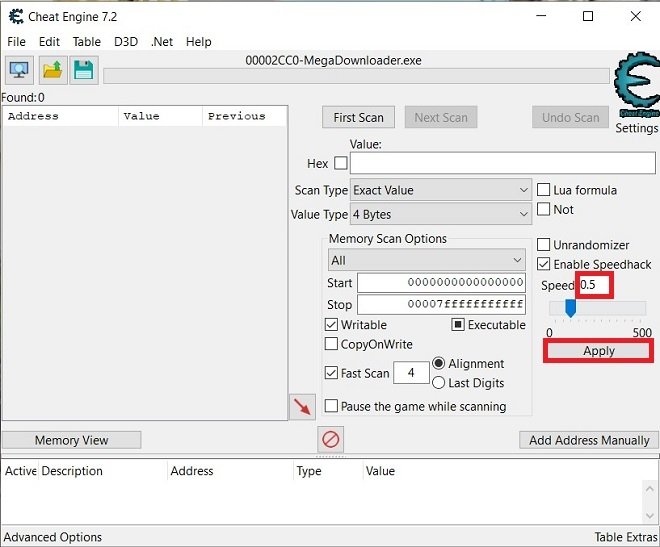 Apply the changes
At this point, you can see how the speed of MegaDownloader increases automatically.
Remember that this process is useless if you are applying limits to the download speed in the configuration panel of the application. To make sure this is not the case, open the MegaDownloader settings by clicking on Options, and then, on Configuration.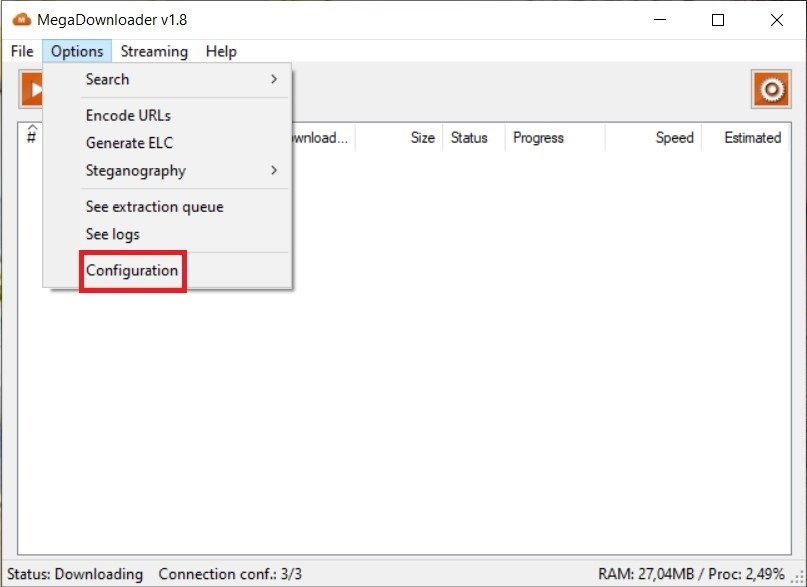 Open MegaDownloader's settings
Finally, check that the option Limit speed to is deactivated.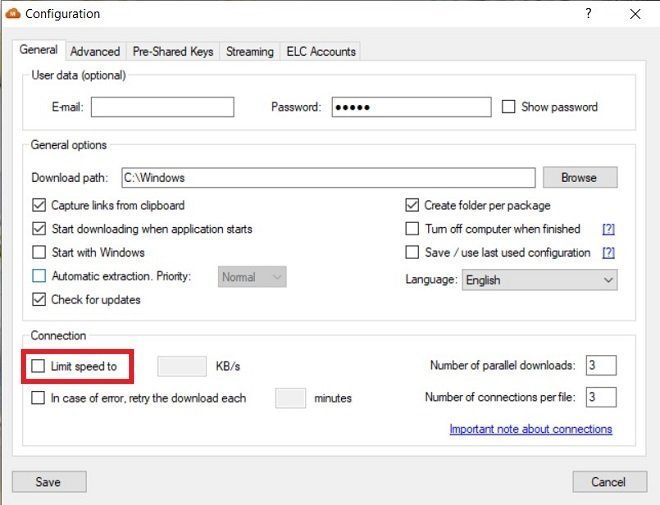 Remove the download limit
This way, you will make sure that this tool takes advantage of all the possible bandwidth. Do not forget that ultimately the maximum download speed depends on your connection. Therefore, if you do not have high-speed Internet or the coverage of your Wi-Fi is poor, these tricks may not give the expected results.