MegaDownloader is a download manager specifically designed to work with links from MEGA, the successor to the famous direct download platform, Megaupload. There is no official link between this application and the company that manages MEGA. Therefore, do not expect any kind of official support when using MegaDownloader.
The main function of this tool is to download multiple links from MEGA in an automated way, preventing the user from having to intervene. Also, it can be used to play videos without prior downloading. This last feature is compatible with all those files hosted in MEGA that have an AVI, MKV, MP4, or similar format. MegaDownloader is also capable of opening DLC files, link containers that will help you add several downloads at once. Finally, its ability to capture links copied to the clipboard automatically, as long as the application is open, is noteworthy.
One of the virtues of MegaDownloader is its ease of use. Just download its installer and open it. Once the installation is complete, you can run this utility thanks to the icon that will have been created on the desktop. Then, use the button pointed out in the image to add new links.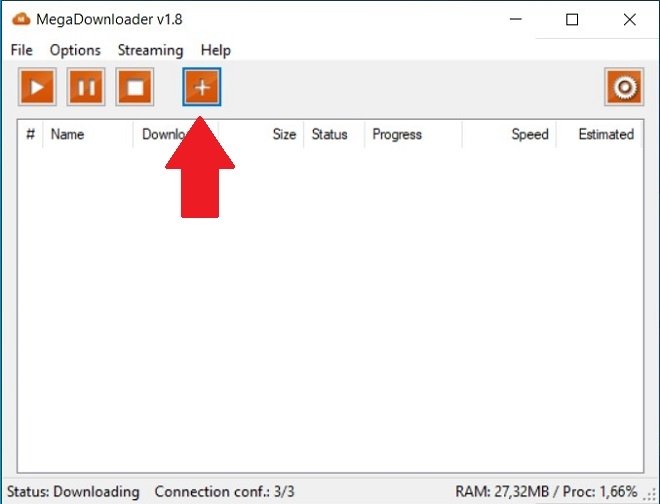 Add links
Copy the download links you want and tap on Add links. Remember, if your downloads are videos, you can use Watch online to play them directly on VLC.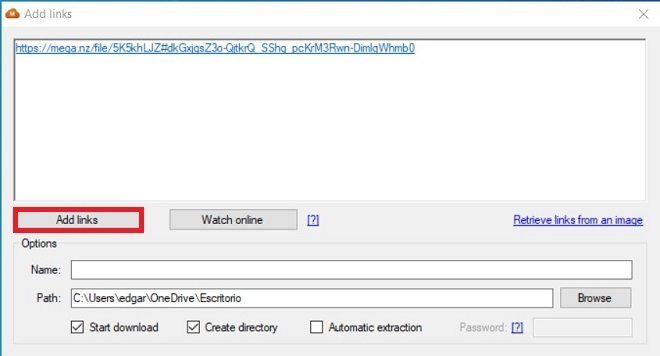 Links added to MegaDownloader
Once the links have been added, the download will start automatically. You can view its progress on the main screen.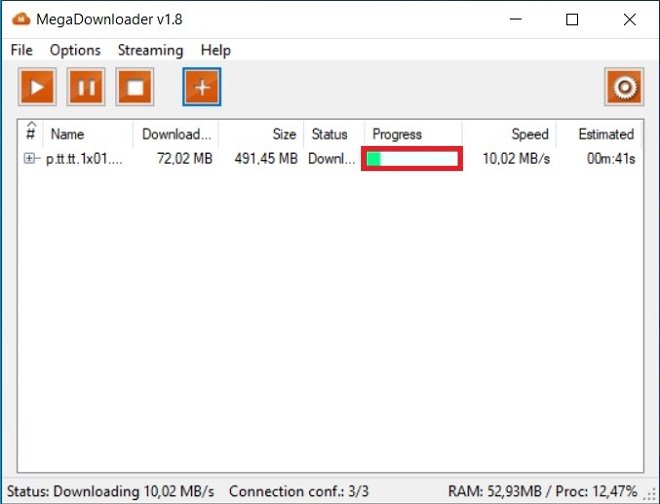 Download progress
If you want to pause, stop, or resume downloads, use the controls available on the top left of the screen.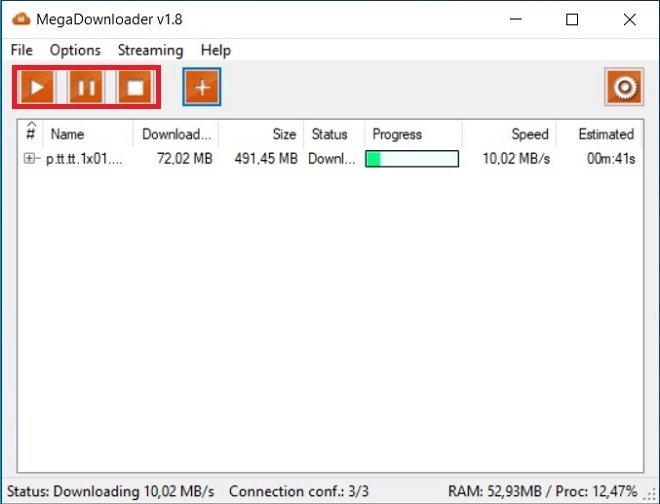 Download controls
Finally, you can make some adjustments to modify the behavior of the application according to your needs. Tap on the gear to access the settings.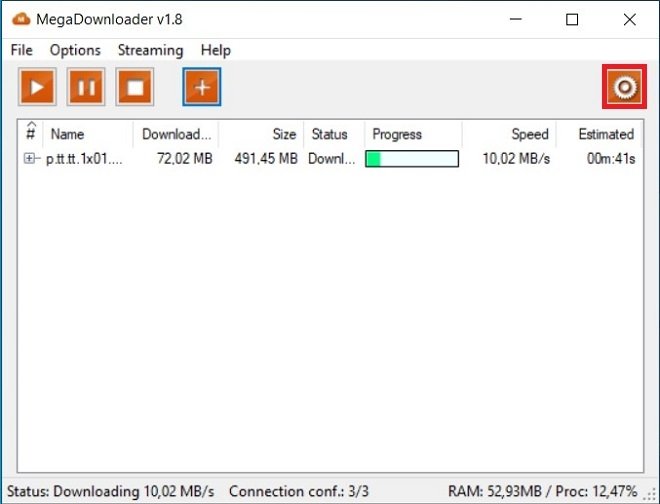 Access options
In the preferences window, in the General section, you can use your MEGA credentials. This way, the downloads you make will be linked to your account.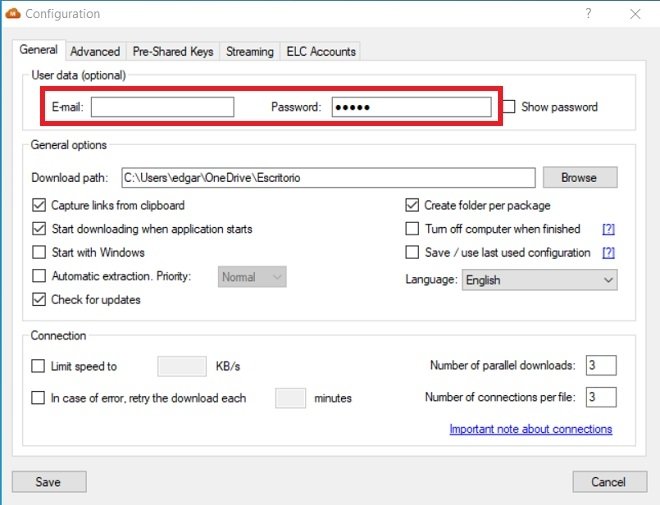 Log into MEGA
Also, you can specify whether you want MegaDownloader to start with Windows. This is recommended so that your downloads are always working and resume as soon as you turn on your computer.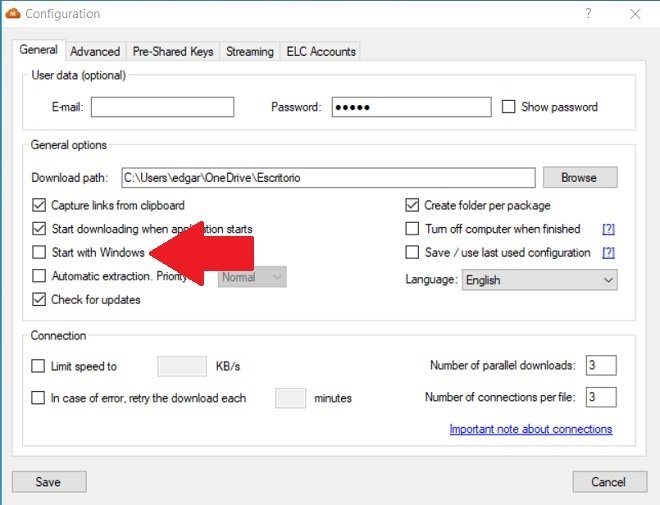 Start with Windows
Finally, if you have a slow connection and want to surf the Internet smoothly while downloading, set a download limit. On the contrary, if you have a fast connection, it is preferable not to activate this option to download at maximum speed.
Download limit
As you can see, this application provides great support to MEGA, and simply, lets you manage all your downloads.