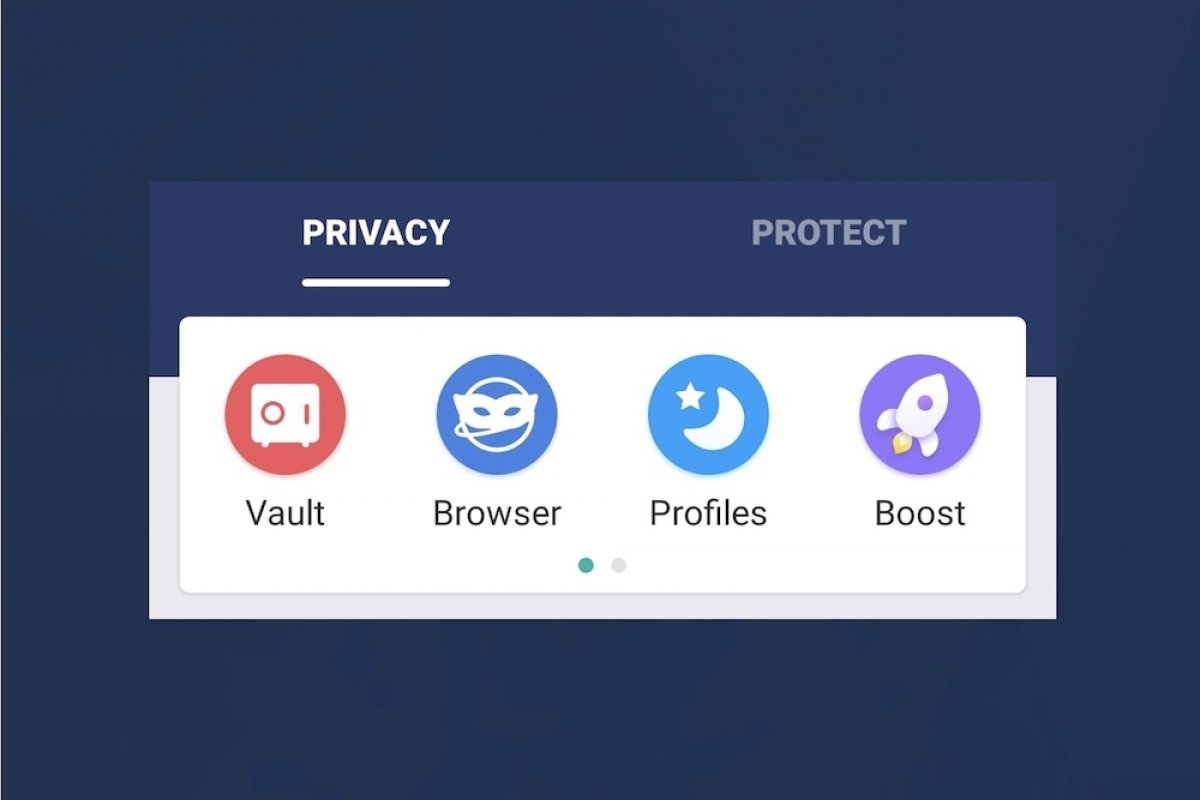 The configuration of AppLock can be carried out from two different menus within the application. We can access them from the interface's upper toolbar and by clicking on either of them we can access two different menus. They can be configured from the Privacy tab and from the Protect tab:
In the Privacy tab, we'll find the application's general settings. From here we can configure the access to different applications on our phone and learn how to lock them. For instance, we can restrict the access to our phone's Settings (preventing other users from being able to modify the functioning of our device or uninstall applications), to Google Play to install or purchase apps, to incoming calls so nobody can answer them, to our private notification, to the folders, to the data or WiFi connection… by simply blocking the access, the function will be disabled unless the person in question know the application's lock pattern. Furthermore, from here we can also configure a secret vault, a space where we can store our private photos or files to keep them safe, or access the Internet with its browser in incognito mode that doesn't save our history.
In the Protect tab, we can configure the application itself. We'll be able to change the security options regarding the access to the app (disable the protection by means of a pattern or update our email address and the security question to use the app), the general use functions (energy saving, screen locking, quick exit…) or the Magic section: the latter allows us to configure how to hide the app, the random keyboard to guarantee our password's security or a cover to increase AppLock's security.