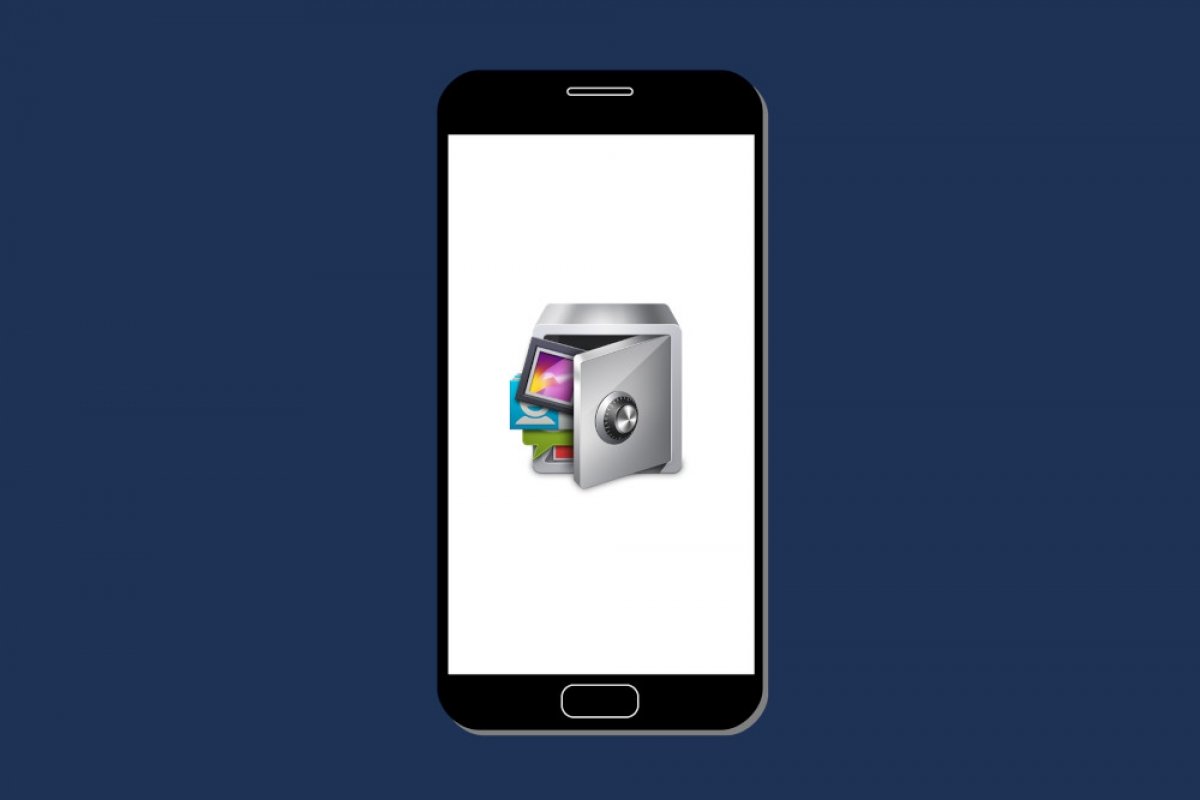 The AppLock application can be found in the app store, Google Play, and you only need to type its name in the search box to download and install it. It is also possible to find the APK in Malavida, with the same result. In both cases, you will have to follow the same final procedure once you have downloaded it. But let's go to the download and installation process from our website.
To install the AppLock application, after typing the name of the application in the Malavida search box, select the result. The latest available version will always appear.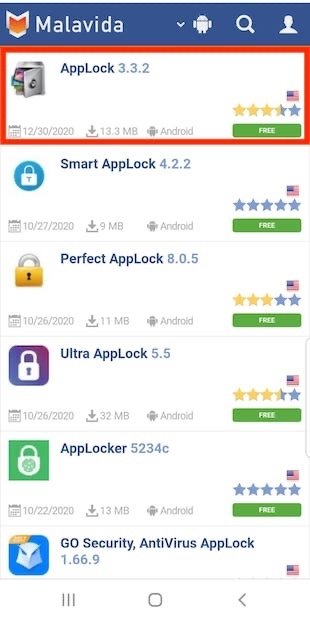 Search for AppLock
We will initiate the download process, for it, we tap on the Download button.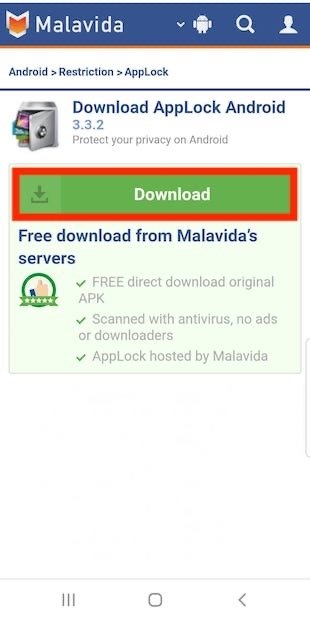 Download the application to your device
Then, the download of the file to our mobile device starts.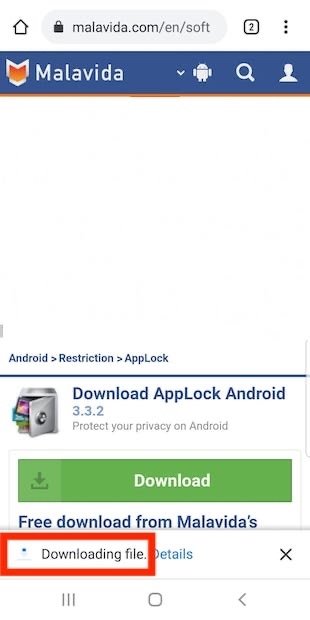 Downloading the file
Next, we open the downloaded file by tapping Open.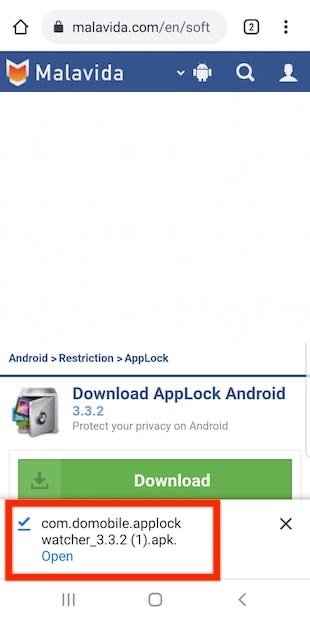 Opening the downloaded file
After opening it, tap on Install.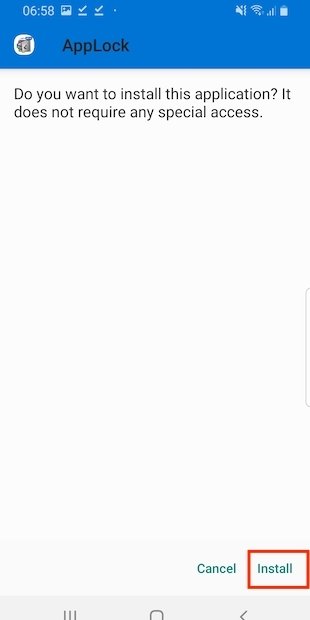 Install AppLock
The process of installing AppLock on our device begins.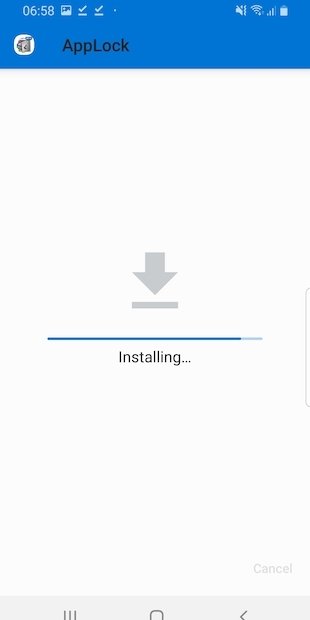 Installing the APK
Once the process is finished, tap Open to launch it.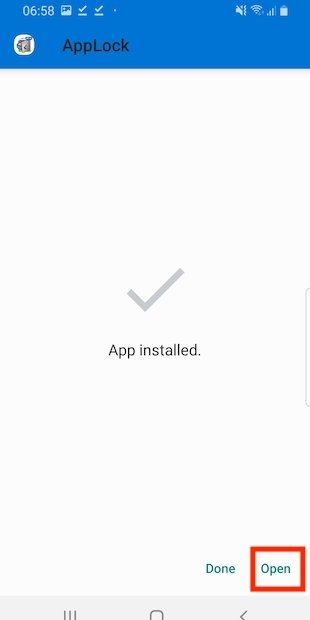 Open AppLock
Now, we have to accept the terms and conditions of use of the app by tapping on Agree and Start. This step is essential to use the application.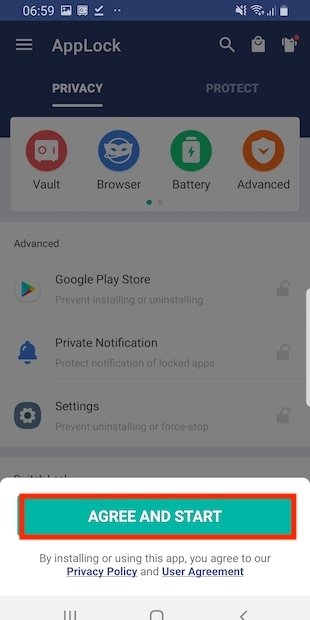 Accept the terms and conditions
We have to set an unlock pattern, do not forget it, since it is the one that enables you to access the application.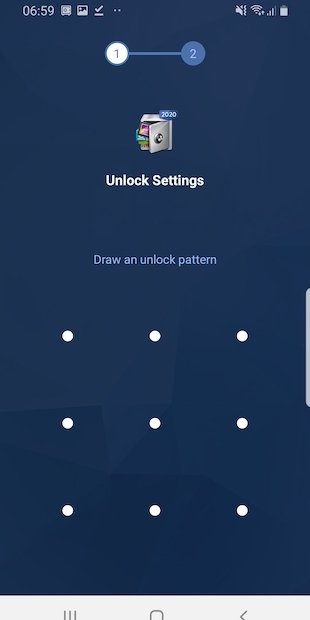 Set an unlock pattern
As a final step, enter an e-mail address. By default, it will be the one you have on the device, but you can use the one you want. The email will be used to reset your password in case you forget it, synchronize cloud services or access special functions.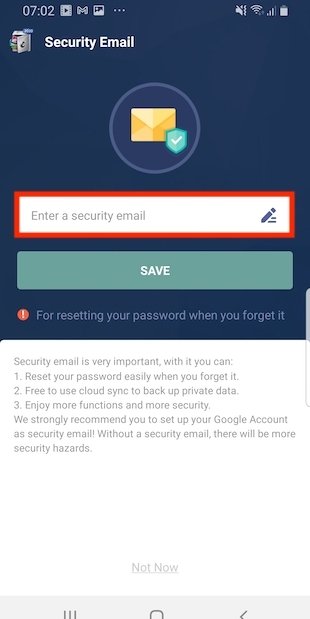 Enter your email
This is the installation process of AppLock, an app that lets you secure your device from anyone you want and provides powerful additional layers of security.