To unlock characters in Brawl Stars, we have two methods: by completing the Trophy Road or by opening Brawl Boxes, Big Boxes, and Mega boxes.
Unlocking brawlers with the Trophy Road
The Trophy Road is a feature that has been maintained at Brawl Stars since its very beginning. We walk this path gradually as we progress in the game, and we do so by winning trophies in each game. When we reach a certain number of trophies, we unlock different rewards, including new brawlers.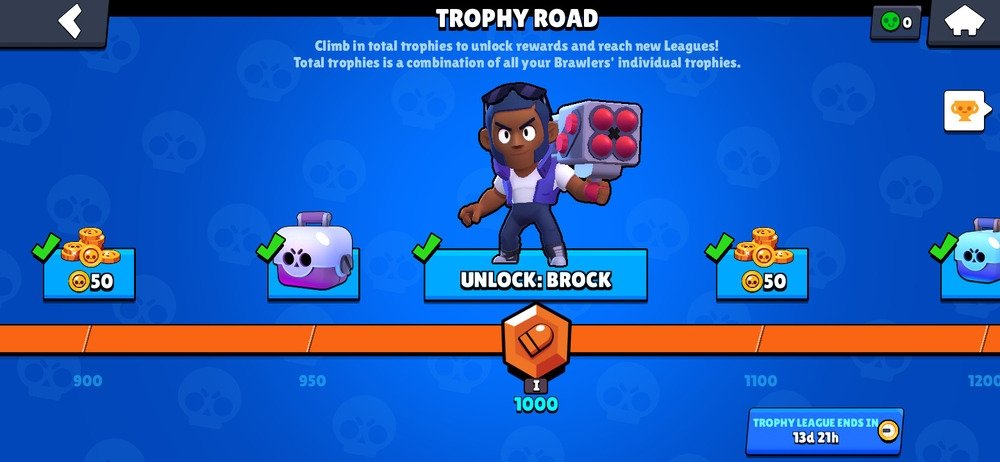 Trophy Road
The brawlers that can be unlocked by the Trophy Road are the following:
Nita: is unlocked with 10 trophies.
Colt: is unblocked when you reach 60 trophies.
Bull: is unblocked when you reach 250 trophies
Jessie: it takes 500 trophies to get her.
Brock: 1000 trophies to unlock him.
Dynamike: is unlocked when you reach 2000 trophies.
Bo: 3000 trophies are needed to unlock him.
Tick: unlocked with 4000 trophies.
8-Bit: obtained by reaching 6000 trophies.
EMZ: is unlocked with 8000 trophies.
This is the slowest way to get new characters, but it is the most reliable. It is 100% certain that reaching the required number of trophies will unlock the brawler you want.
Unlock brawlers by opening boxes
In Brawl Stars, there are three types of boxes: Brawl Boxes, Big Boxes, and Mega boxes. Getting and opening them up may be the fastest way to get new characters, but it is also true that it is the least reliable way. Opening one of these boxes does not guarantee that a new brawler will appear (it is likely to include only coins, some gems, and power points, not necessarily in that order).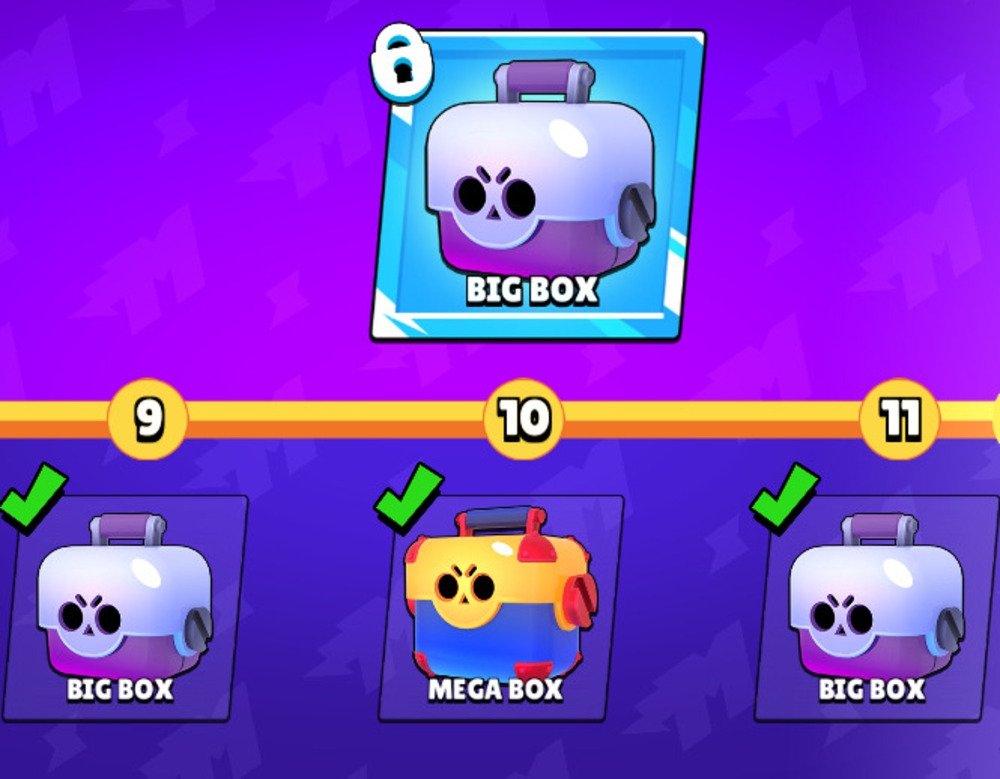 Brawl boxes
In these boxes, you can find the rest of the characters: rare, very rare, epic, mythical, and legendary. Now, as previously mentioned, there is no guarantee that you will get new characters in these boxes.
And how do you get these boxes? To put it simply, they are available at the Trophy Road, but they can also be obtained as free rewards (and for those who have the Brawl Pass) for the season or by exchanging them for gems, for which you can pay real money.