There is only one method to earn tokens quickly: winning as many games as possible, and completing as many seasonal missions as we can. And what are seasonal missions? Basically, since Supercell decided that a different approach was needed with Brawl Stars, this is something that looks a lot like what you can already see in Clash Royale.
To access seasonal missions, from the main screen, tap on the Brawl Pass button: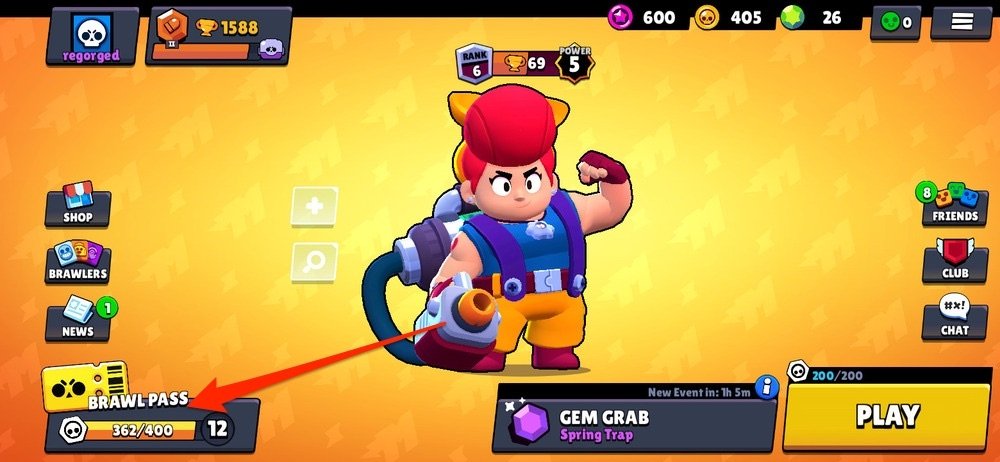 Brawl Stars main screen
You will reach the screen of seasonal rewards. Then, tap on Quests: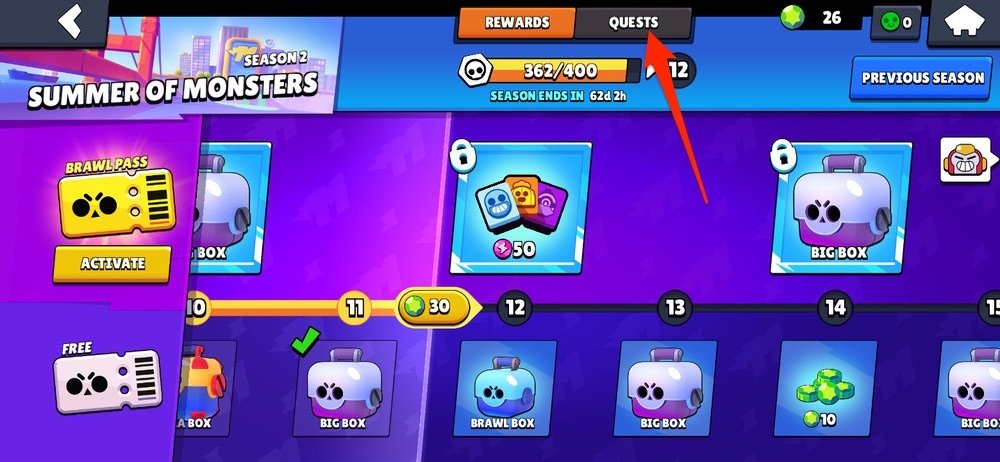 Season rewards screen
Here, you will find the quests you have available, which is a great way to complement your token earnings: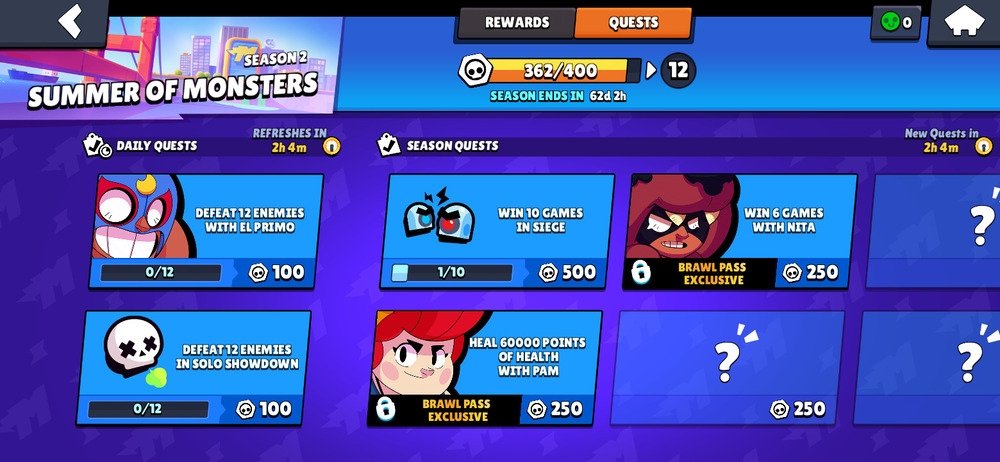 Season missions screen
And why complement? Because Brawl Stars has a 200-coin counter that fills up from time to time, and even if you win 10 coins for each game, you are going to need way more than that for seasonal rewards.
Gems are another story. Keep in mind that gems are the "premium" currency in the game, and they let you buy the biggest boxes quickly, increasing the chances of you unlocking a new brawler.
To get gems as fast as possible, you have the option to pay for them with real money in the store, but if you do not want to spend money, you may find them by opening Brawl Boxes, Big Boxes, and Mega Boxes. You will also find them as part of the seasonal rewards, although in a limited quantity (from10 to and 20).