If we use Facebook Messenger regularly, we may get lots of notifications. This situation, throughout the day, can end up being a drawback. Messenger notifications can be easily disabled. Here are two ways to do it.
How to disable notifications for a particular chat on Facebook Messenger
The flood of notifications may only come from one particular contact. To silence it, follow these steps. Open Messenger and make a long tap on the chat you want to mute.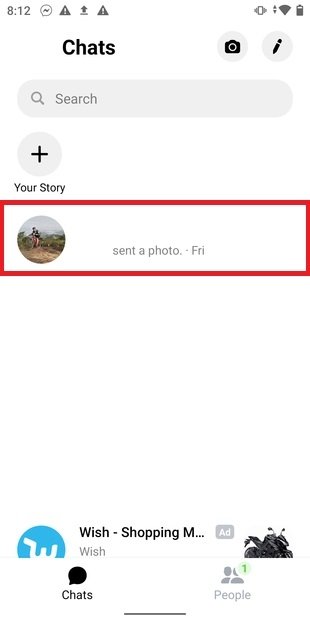 Open the conversation's menu
In the drop-down menu that will appear, tap on Mute notifications.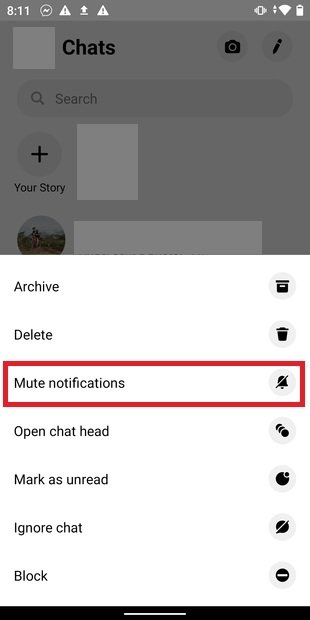 Mute the chat in Messenger
Then choose how long you want to silence that contact. If you want to do it indefinitely, choose Until I turn it back on.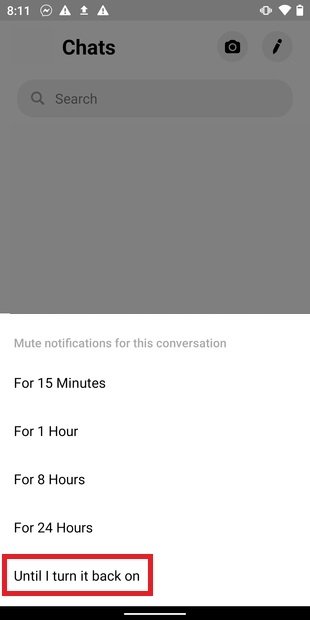 Disable chat notifications for as long as you want
Starting at this point, an icon will appear on the right side of the muted conversation indicating that notifications are disabled.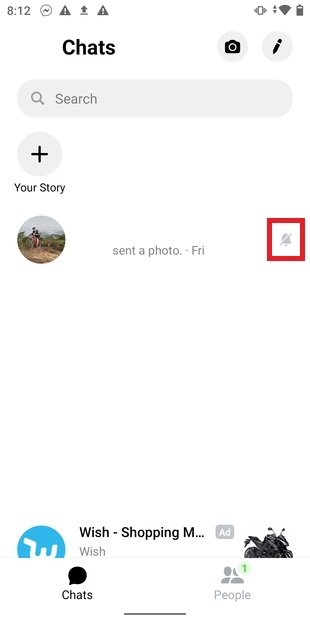 Muted notifications indicator
How to disable all Facebook Messenger notifications
Facebook Messenger lets you disable all notifications for up to 24 hours. However, if you want to pause all notifications indefinitely, the most recommended method is the one offered by the operating system itself. Therefore, look for the Messenger icon on your phone and make a long tap on it. Tap on App info.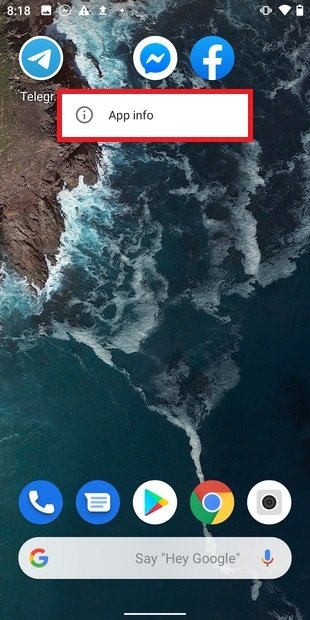 App info
Open the Notifications section.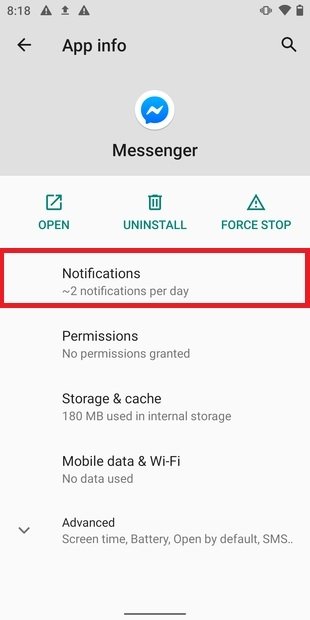 Android's notification section
Once inside, disabling the slider next to Show notifications will remove all notifications from Facebook Messenger.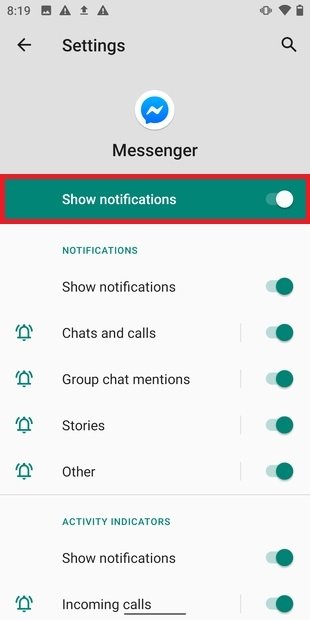 Disable notifications forever
However, Android lets you be more selective. Therefore, it is possible to deactivate the chat, group, and stories notifications individually.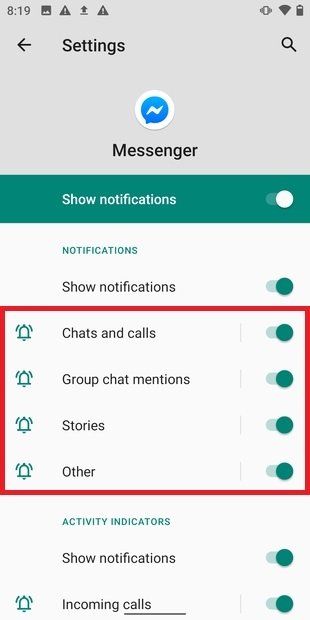 Disable groups of notifications
If we slide to the end of this screen, it is possible to access some additional notification settings in the application itself. To do this, select Additional settings in the app.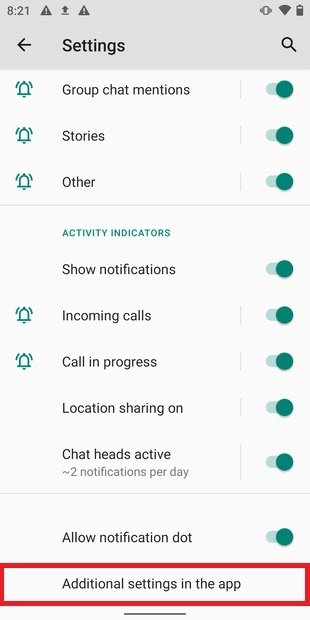 Open other notification settings
From here, in addition to temporarily disabling notifications, we can change the sound that the application emits when we receive a call or a message. Also, it lets us choose whether we want to preview the content in the notifications or not.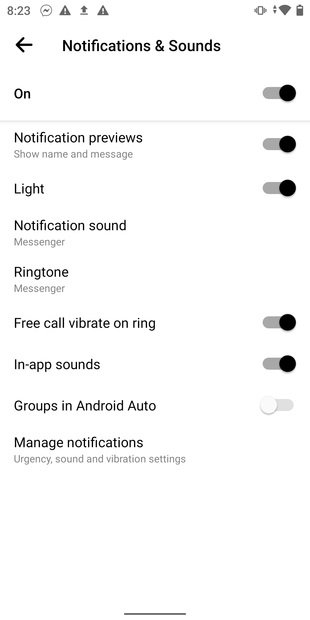 Additional notification settings
This way, you will not receive new notifications from the app.