Downloading all your photos from Facebook is a relatively simple task. In fact, it is possible to do it from the Android client. All you have to do is go to the application settings. Tap on the Settings button located in the menu with the three horizontal lines.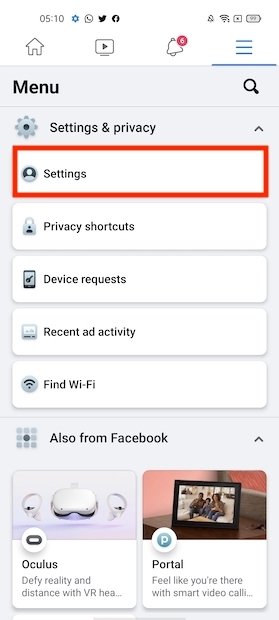 Facebook settings
Then, tap on the Download your information link. You will find this option in the section Your information.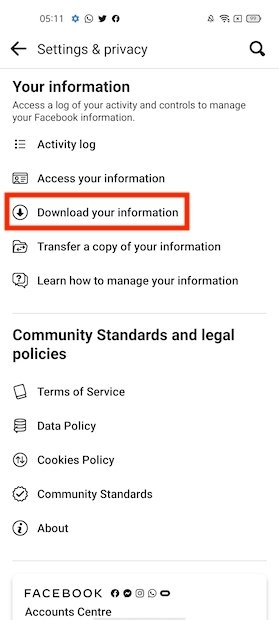 Download information
If you only want to download the photos and not other personal information, use the Deselect all button to deselect all items.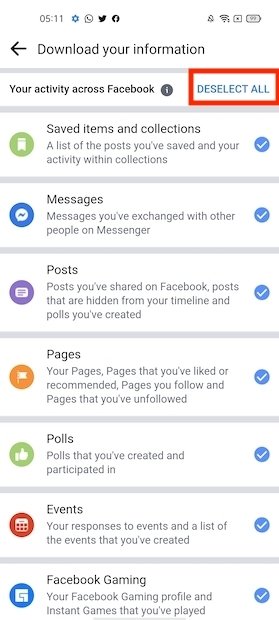 Uncheck all the options
Then, select Posts by checking the checkbox that you will see on the right side of the screen.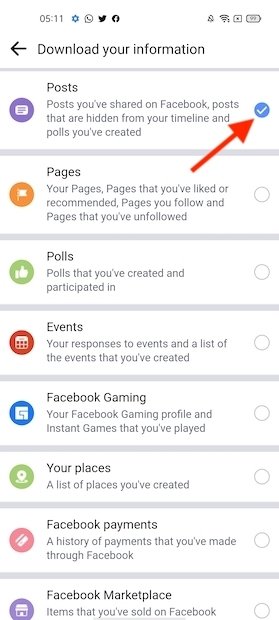 Select publications
Do the same with Stories and Short videos.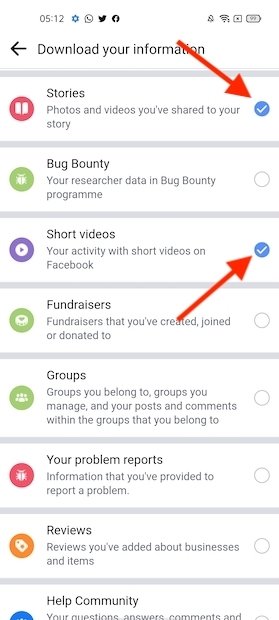 Check stories and short videos
Scroll to the end of the list of options to adjust the time range, format, and quality of media files. Once you have everything ready, tap on Create file.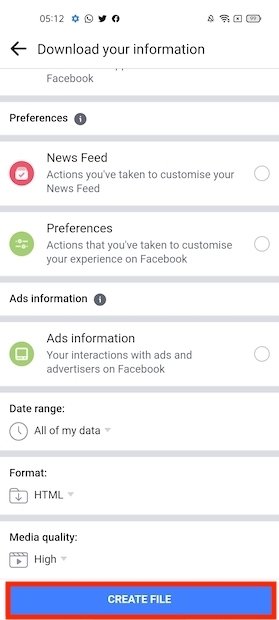 Configure the download
The request will have been sent and the servers will be put to work. Depending on the number of files and information you have requested, the creation of the file will be done more or less quickly.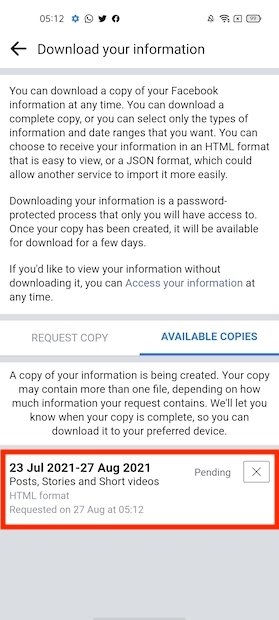 Content download in process of creation
When you are ready for download, the button will appear Download.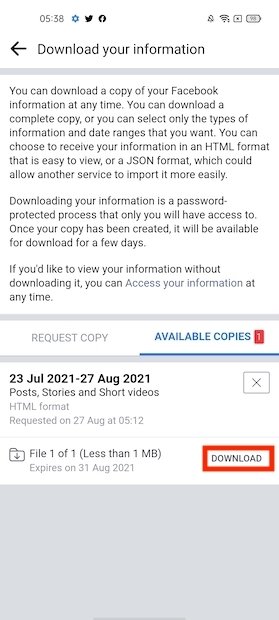 Start the download
The file will be downloaded in ZIP format. Use file explorer to open it and extract your images.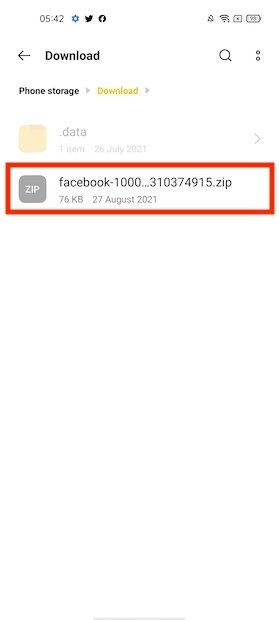 Open the zipped file
The internal structure of the file includes the directory photos_and_videos. There is where Facebook will store all your photos. Use the button Extract all to unzip the ZIP file.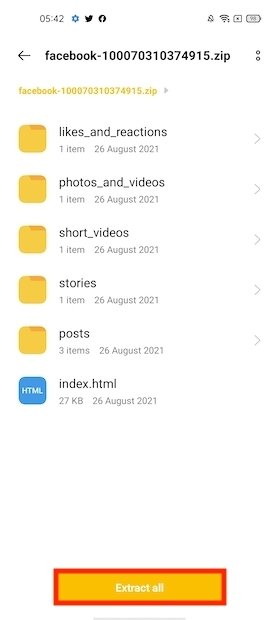 Content of the zipped file
From then on, all your images will be stored locally in your phone's memory. This way, you can, among other things, upload them to a cloud service to create a backup or send them through any other application.