When you follow a person or a page on Facebook, its content starts to appear in your News Feed. If for some reason, you do not want this to be the case, all you have to do is to remove the follow. It is as simple as visiting the profile and tapping on the Manage Follow Settings button.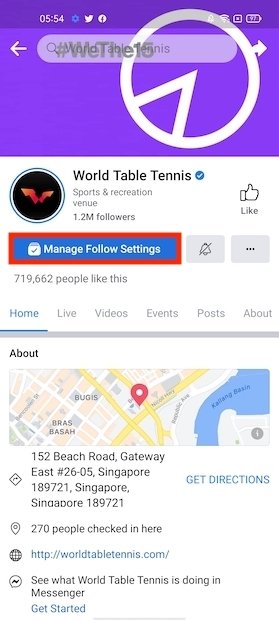 Manage follow configuration
Some options will appear on the screen. The one you are looking for in this case is Unfollow. Tap on it to unfollow the profile or page.
Change preferences and unfollow
In specific situations, you may even want to block the user from contacting you. Likewise, your first step should be to access its profile. There, tap on the three dots button to see more options.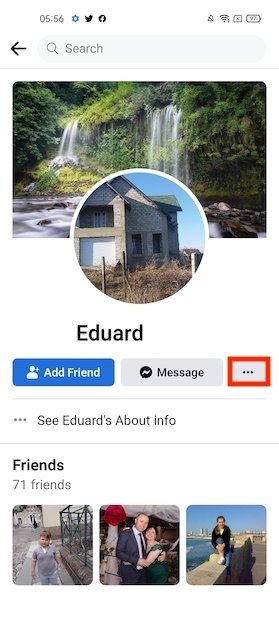 Open contact options
Select Block to continue.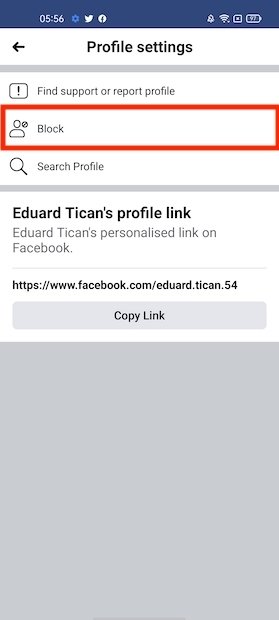 Block the contact
In the pop-up warning, you will be informed of all the consequences of blocking a user on Facebook. If you are sure, confirm with the Block button.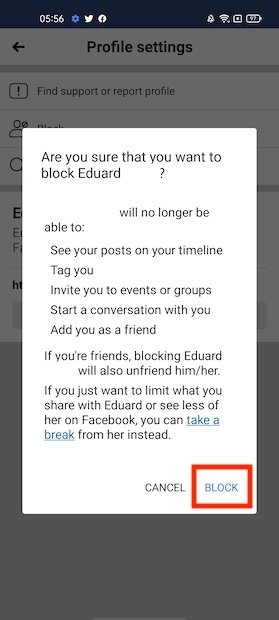 Confirm the block
Finally, we address a more sensitive issue. If you believe that a user is violating the terms and conditions of Facebook or is taking advantage of the platform to send spam, you have reporting tools. We also recommend that you use the method described below if another person has been scolding, attacking, or harassing you. First, go to its profile and tap on the three dots button.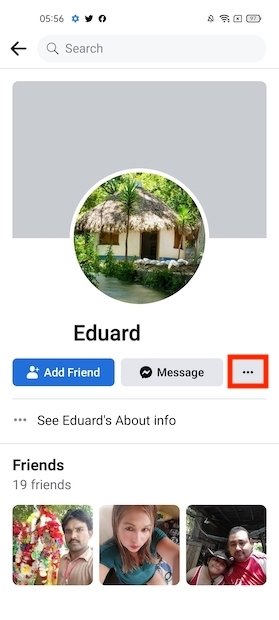 Open other contact options
Tap on Find support or report profile.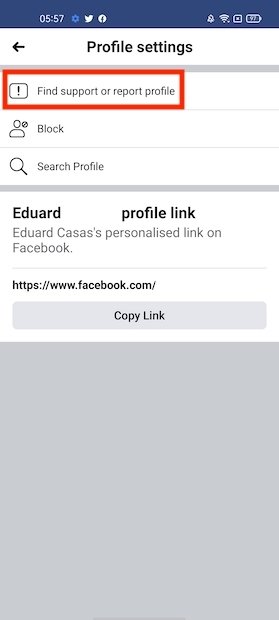 Report a profile
Choose the reason for reporting the user from the list of options.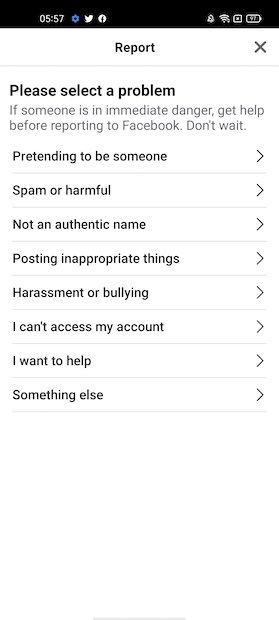 Choose the cause of the report
Confirm the report with the Done button.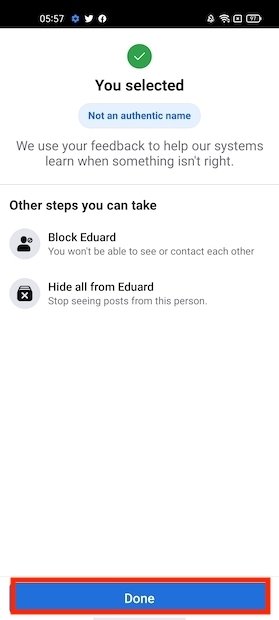 Confirm submitting the report
In addition to reporting it, by doing this, you will stop following the user and block it. It is very important that you only use this tool in extreme cases. Otherwise, Facebook may penalize you for improperly using the reporting tool.