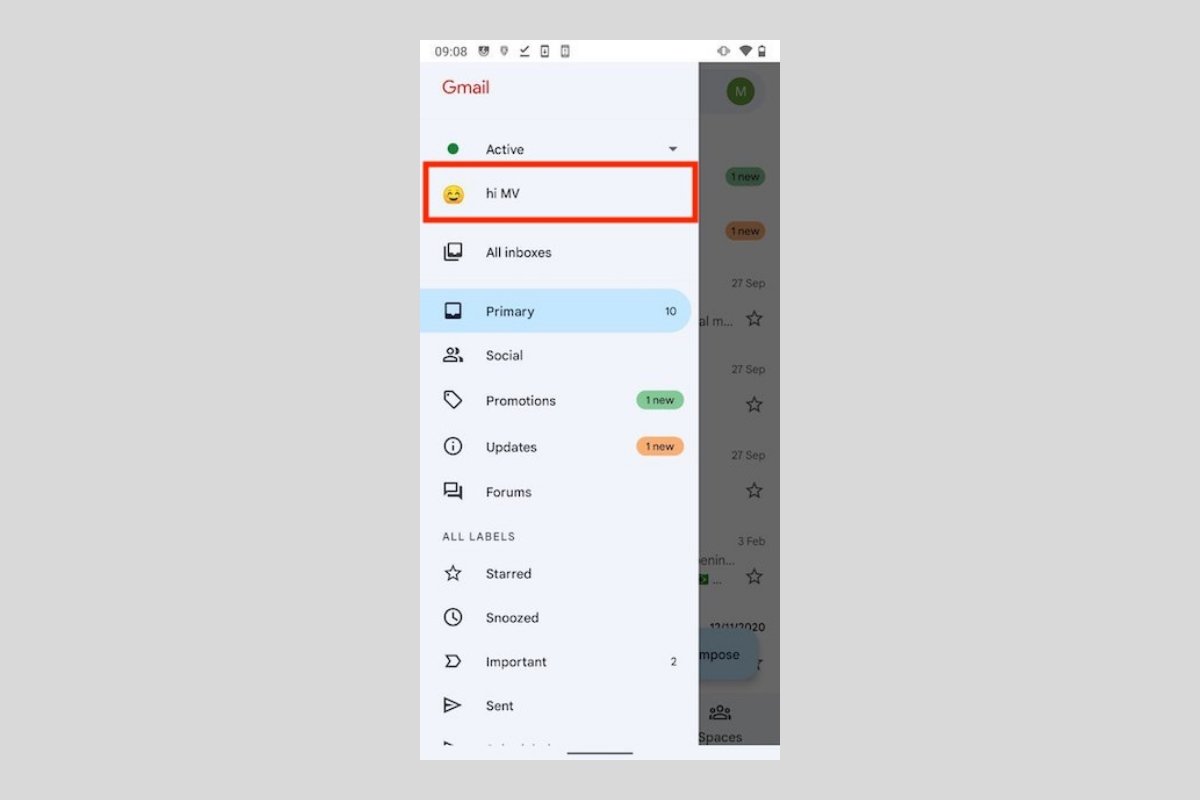 The Gmail status is a short message that announces your availability to other users. This feature is only visible in Google Workspace, once you have activated Google Chat in Gmail. When another user is going to send you a message, they will know what your current status is, and whether they can expect an immediate response or not. By default, there are three states.
Active (automatic). Uses the green color and indicates to your contacts that you are available for conversation.
Do not disturb. It is identified by red color and warns other users that you cannot attend chats because you are busy. It is automatically activated when you activate the silent mode or enter a presentation.
Absent. This is the status that is enabled when you are offline or absent for more than 15 minutes.
In addition to the three statuses included in Gmail, you can create your own. Do this by opening the side menu of the application. Tap on the arrow to see all status.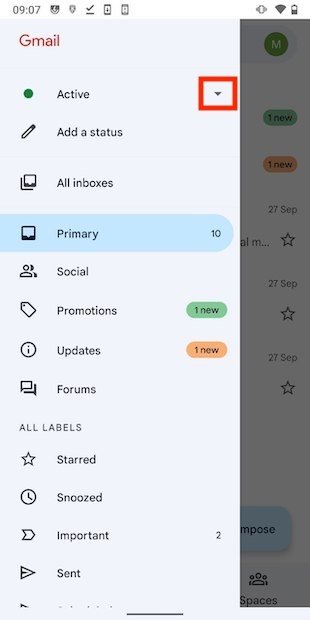 View Gmail statuses
If none of them suits you, tap on Add a status.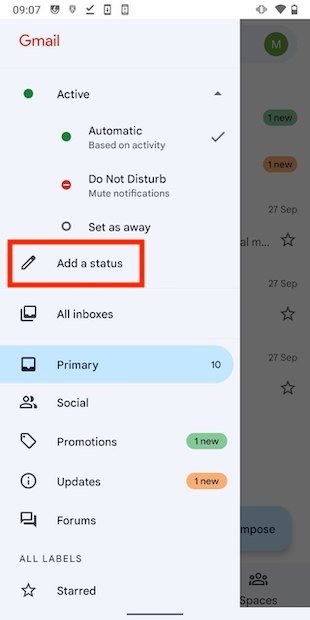 Create a new Gmail status
Type your status in the text field above.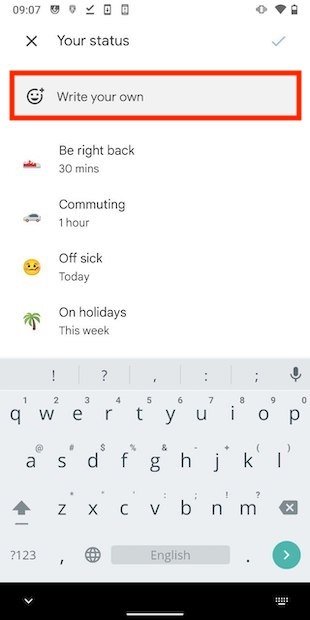 Write a message
Tap on the emoji to customize it.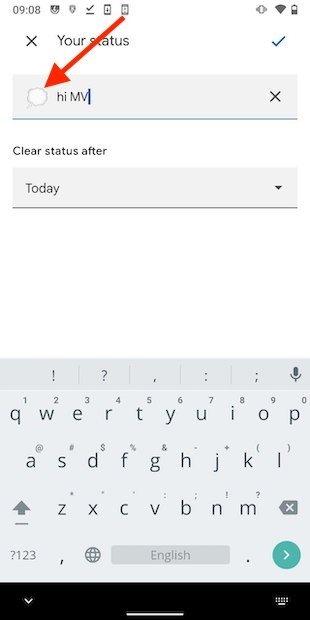 Edit a Gmail status
Use the emoji selector to choose the most appropriate one. We recommend you choose an emoji that describes well the state you are in.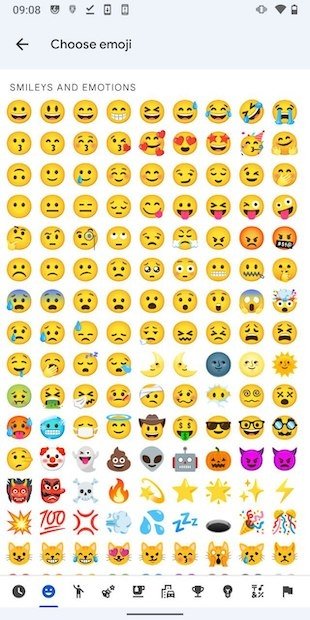 Choose an emoji for your status
Select when the status should expire in the drop-down list under Clear status after. Once you are ready, tap the confirmation button.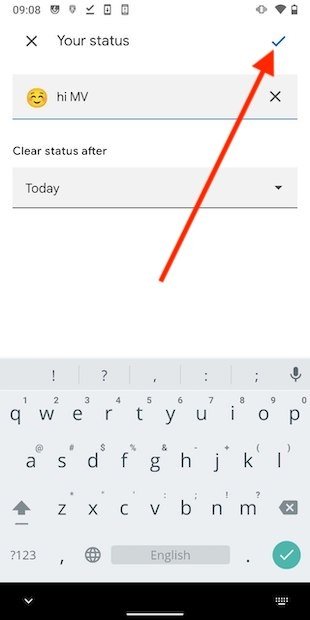 Confirm sending a Gmail status
Access the side menu again.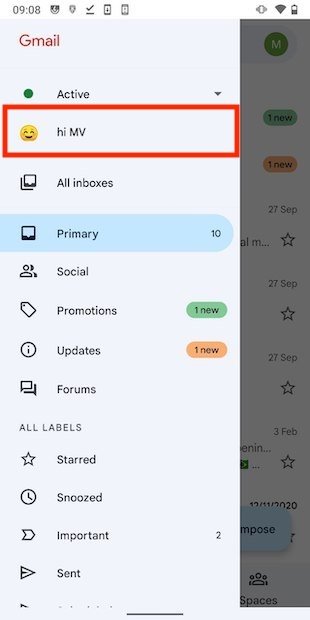 View a new Gmail status
There, you will see the status you have just created. You can tap on it to modify the emoji or text at any time.