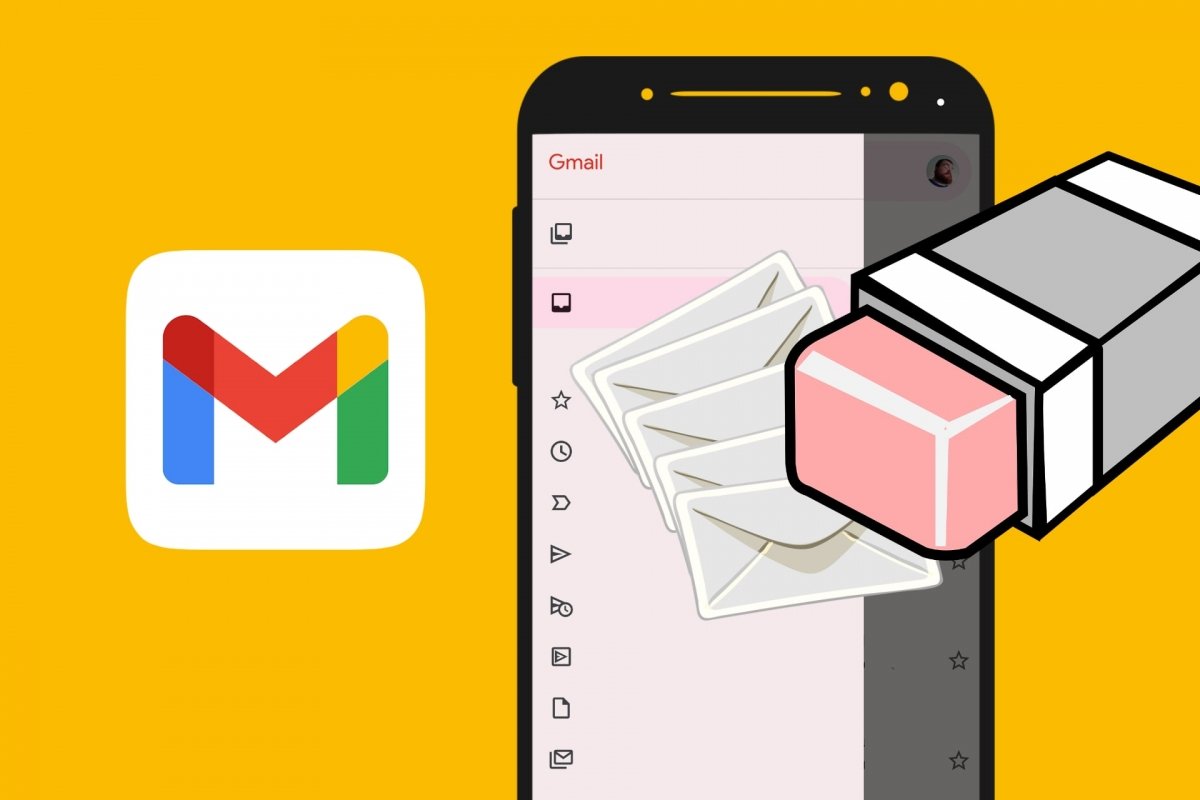 If you have been looking for a way to delete all the contents of a folder in Gmail for Android, for example, the inbox, you may have noticed that it is not possible. The application only lets you mark the emails one by one. Of course, if the number of conversations is high, it is a real problem when it comes to deleting all the messages.
However, if you want to completely clean up a folder, you can use the web version of Gmail. For convenience, use a desktop computer. However, if you do not have access to one, we explain how to do it from Android. First, open Chrome or another compatible browser and activate the desktop site.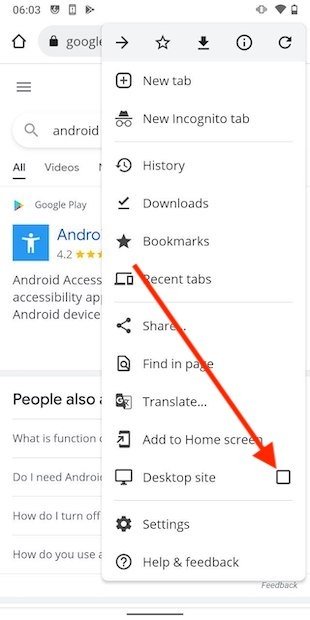 Enable desktop sites
Log in to Gmail and access the full version of Gmail. Go to the folder where the emails you want to delete are located. Then, tap on the box that you will see on the top left side of the conversation list.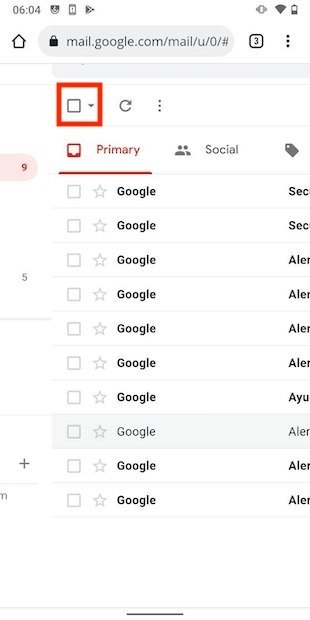 Select all the emails from a folder
All emails displayed on the screen will be marked. Then, it is as simple as tapping on the trash can icon.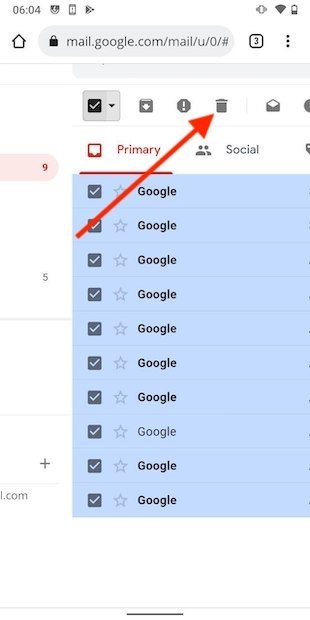 Delete the emails from a folder
If the number of emails is too high, only the visible emails will be selected. However, Gmail will display a link to mark all the contents of the folder, including those conversations that are not displayed on the screen.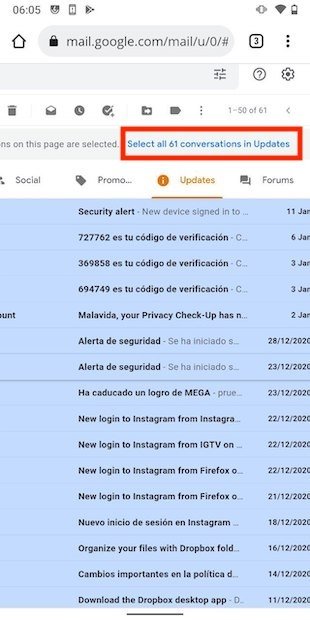 Select all emails even if not visible
Then, tap on the trash can icon and confirm the deletion with the Ok button.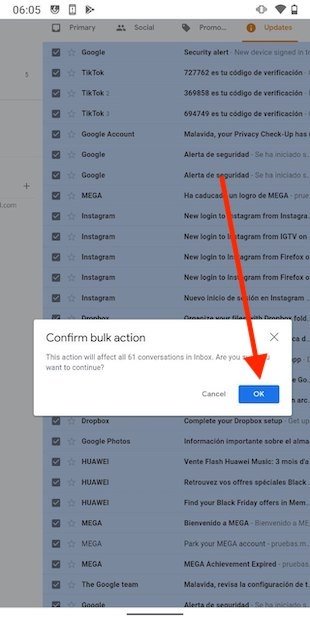 Confirm the deletion
Emails that you have deleted using this method will be moved to the trash. If you want to delete them permanently, go back to the Gmail application, open the side menu and tap on Bin.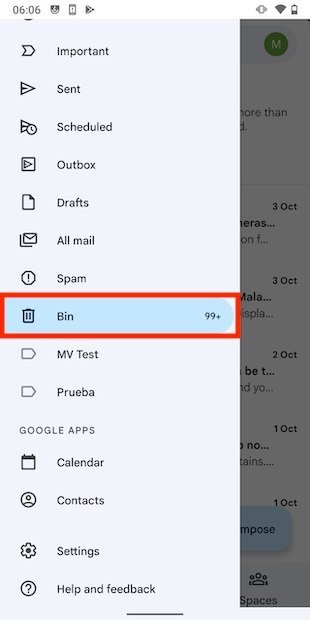 Trash in Gmail for Android
There, tap on Empty Bin now to delete all emails at once.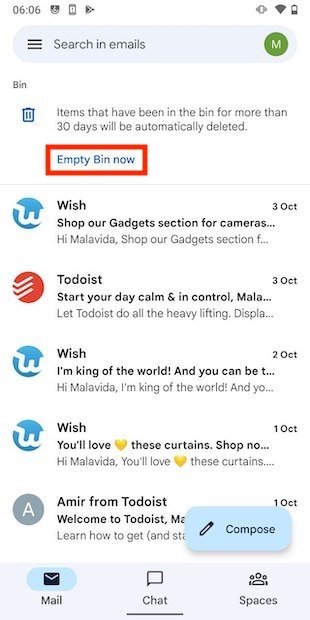 Delete all emails from the trash
Another option is to let Gmail delete them after 30 days, as with any conversation sent to the trash.