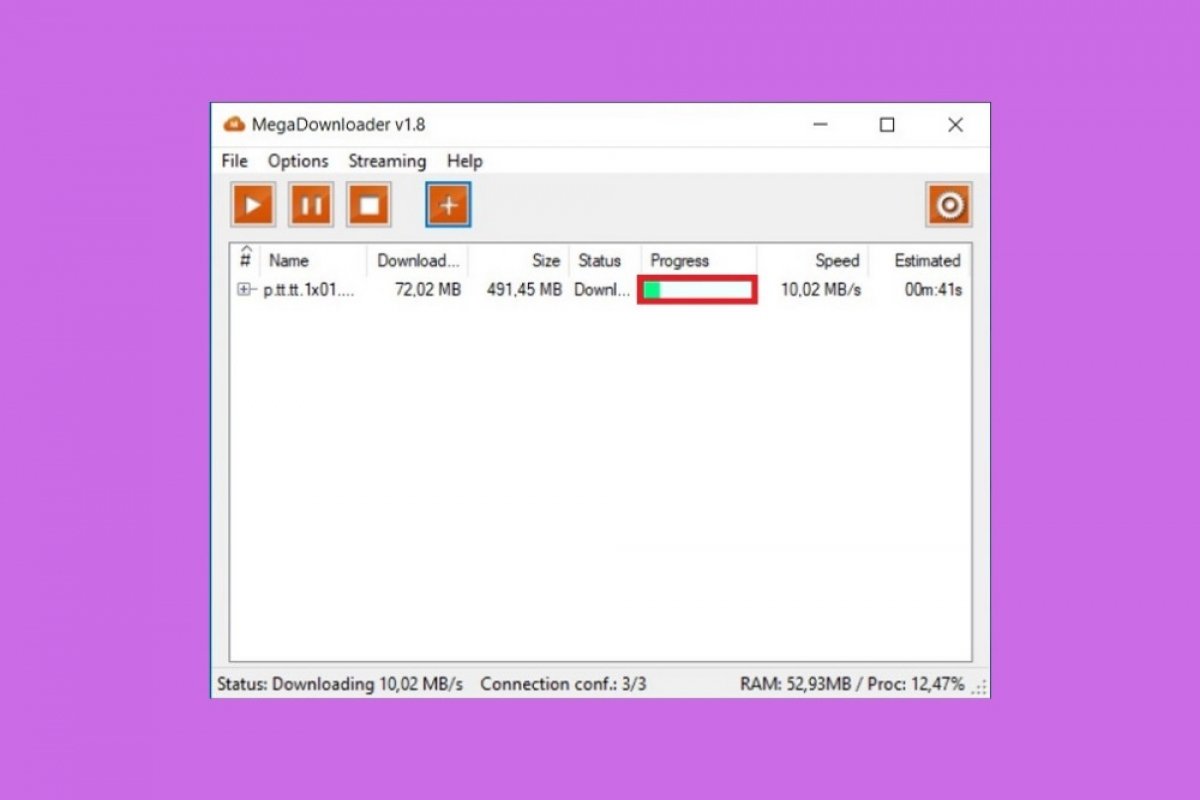 The answer is simple: MegaDownloader is an unofficial client to download files from Mega, which is the online storage service created some years ago by Kim Dotcom. As we said before, it has got nothing to do with this cloud storage provider that appeared on the scene a few months after Megaupload was shut down following the arrest of its founder.
This program is meant to be used to download any file of free distribution stored on Mega without requiring to be registered on the service. It can be used totally free of charge and it offers its users the following features:
Speed: it allows the simultaneous download of several files making the most of the user's entire bandwidth.
Lightweight: it weighs under 2 MB and consumes very few resources without creating large temporary files.
Security: it doesn't display any adverts to the user, it doesn't gather any user data and only connects to Mega's servers. The internal information handled is encrypted locally be means of the DPAPI and AES protocols.
Simplicity: it's equipped with a simple interface so that configuring and managing the downloads is as easy as possible.
Different functions: it offers us all sorts of functions to pause, stop, and resume the downloads, place files in the queue, group them into packs to download them in an organized manner, extract files automatically, detect Mega links automatically, different languages for the interface…
Furthermore, it doesn't require a powerful computer to work. It works perfectly with an old Windows XP (and above) and you only need to install .NET 4.0 or above.