One of the multimedia resources that PowerPoint lets you use in your presentations is audio. Adding music sequences, sounds, or special effects is very easy. The first thing to do is to go to the Insert menu.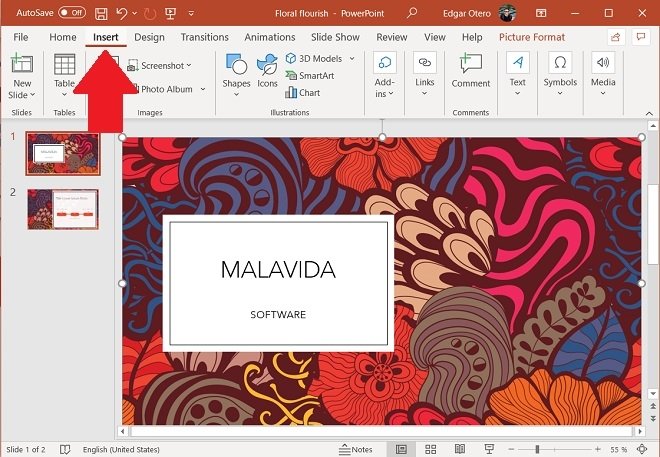 Object insertion menu
There, you will find a button called Media. With it, you can insert all kinds of multimedia content into your presentations, including audio files.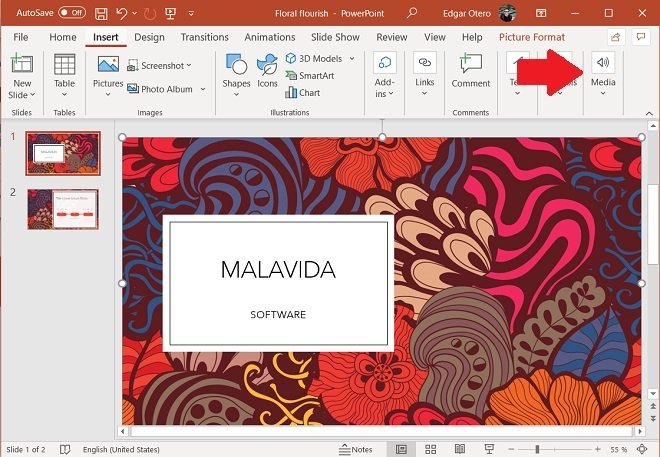 Add multimedia
After clicking on it, select Audio and choose the option that suits you best. Audio on My PC is used to select a sound file that is stored on the storage of your computer. Record Audio, on the other hand, lets you record sound directly with the microphone of the device. This last option is perfect for creating narratives.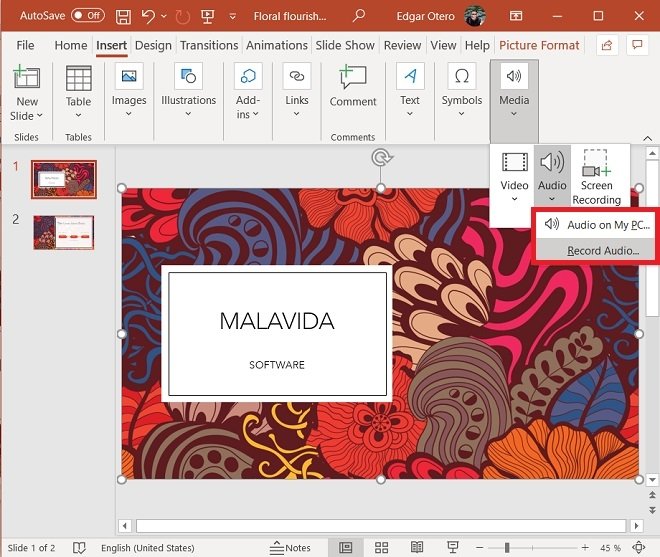 Add audio to the presentation
Whether you have chosen a file from the hard disk or recorded it with the microphone, your audio file will be inserted into the slide using a speaker icon.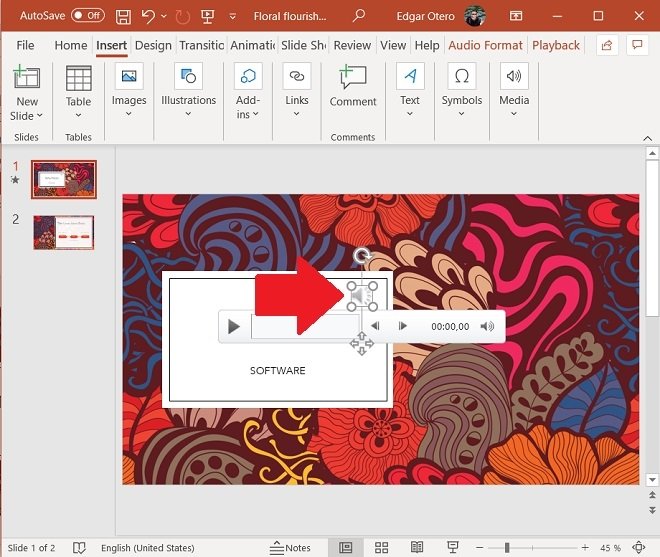 Audio on a slide
By default, the audio will play only while the slide where it was inserted is displayed. If you want to use it as a musical background during the whole presentation, go to the Playback menu and click on Play in Background.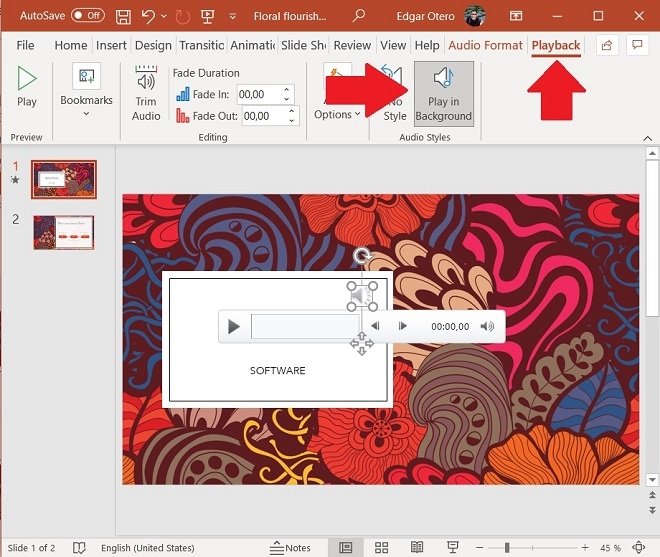 Background audio for a slideshow
It is also possible to set the audio file to play automatically. In this case, click on Audio options and select Automatically in the drop-down next to Start.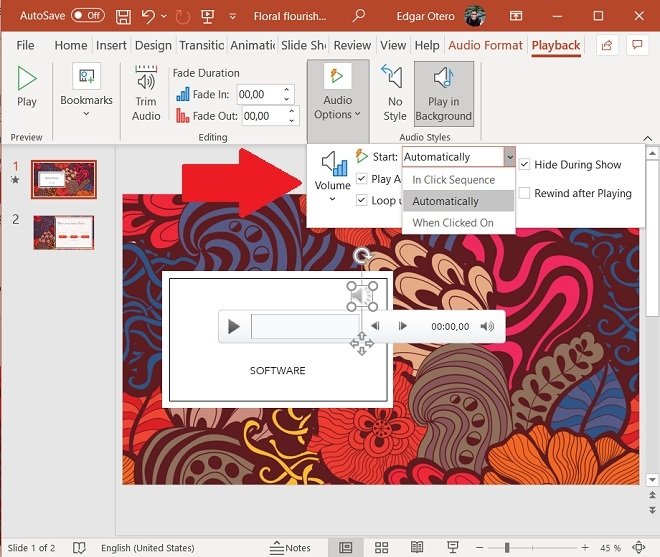 Start automatically
This way, every time you start the presentation, the music will start playing automatically. The supported audio formats are:
AIFF
AU
MID o MIDI
MP3
WAV
WMA
Do not forget that the use of many multimedia resources, such as audio sequences, will significantly increase the size of your presentations. This can make it difficult to share with other users.