Do you want to cancel your Spotify premium account? This is a complete guide that shows you how to do it easily. If for whatever reason, you decide that you do not want to continue with your payment plan and you decide to cancel your subscription from your cellphone, these are the steps to follow.
How to delete your Spotify premium account
The first step is to log in to the Spotify website using the web browser. At the moment, it is not possible to unsubscribe from its Android app. Once there, tap on the button with the three vertical lines to open the full menu.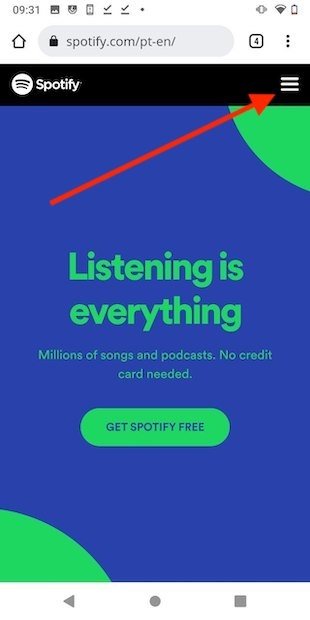 Open the menu on Spotify's web
In the list of options, tap on the link that lets you log in to the service. It is usually located below the shortcut that lets you create a new account.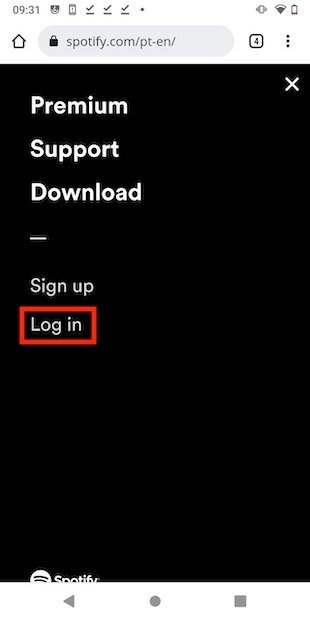 Log into your Spotify account
On the login screen, enter your account credentials. You also have the buttons to log in with Google, Apple, or Facebook, in case you selected this option when signing up for Spotify.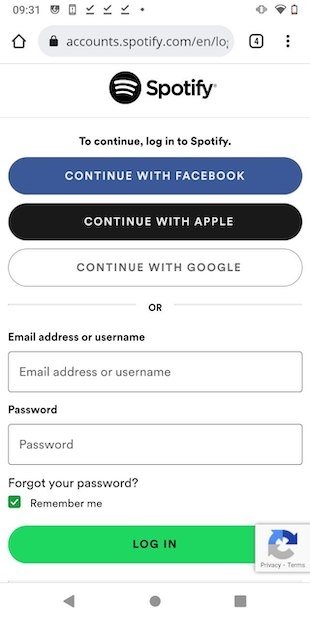 Enter your profile's credentials
The browser will load the Spotify web application that lets you play your favorite music. Tap on the gear icon to see more options.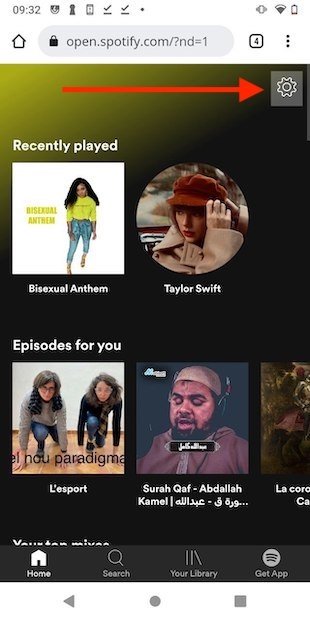 Access your account's settings
This will open a menu very similar to the one you have already seen above. However, in this case, the option that interests you is View Account, which gives you access to all your profile data.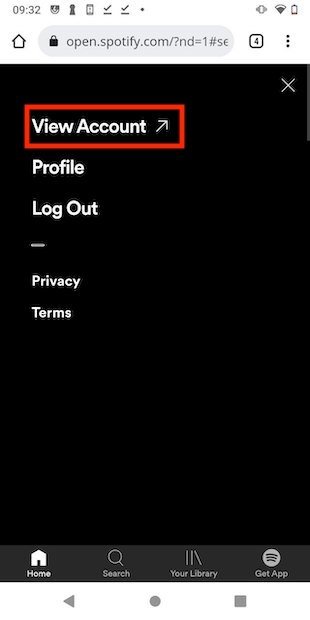 View your account's details and subscription info
Open the drop-down and tap on Available Plans to see the complete catalog of all the plans Spotify offers to its users.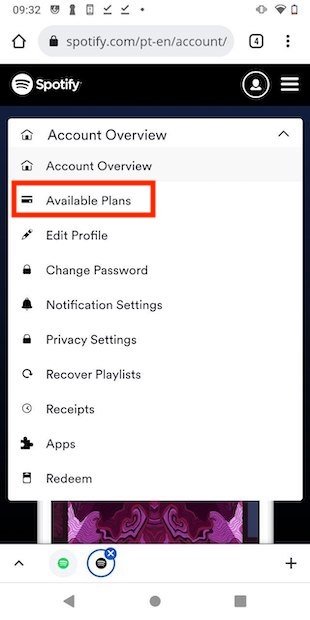 View all the plans available on Spotify
Scroll to the bottom of the page and locate Spotify Free. This is the mode you must choose to deactivate the premium subscription. In the box, you will see the Cancel Premium button. Tap on it to continue.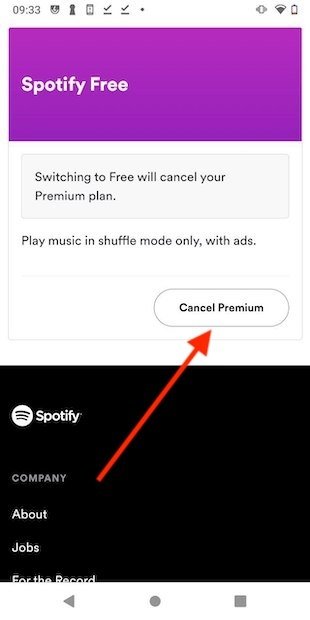 Cancel the premium subscription
It is time to confirm that you wish to unsubscribe. It is as easy as tapping on the Continue to cancel button.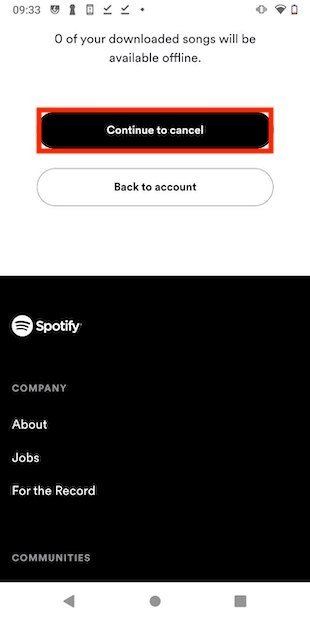 Continue cancelling the plan
Spotify does not want you to leave. Therefore, it will show you the date where your subscription will cease to be valid. Remember that, even if you cancel it, you will continue to enjoy all the premium benefits for the remaining time. With Yes, cancel, you end this process.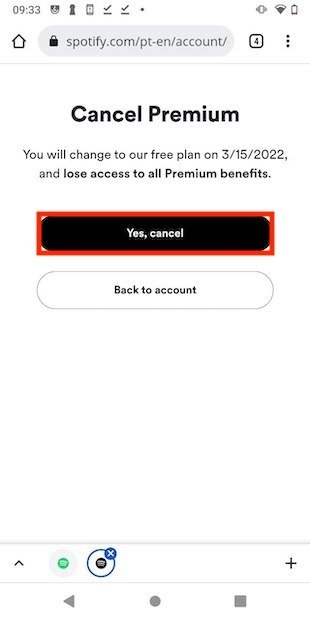 Confirm you wish to cancel
In the following screenshot, you can see the confirmation message where you have deactivated your premium subscription. In addition, a form appears that does not need to be filled out.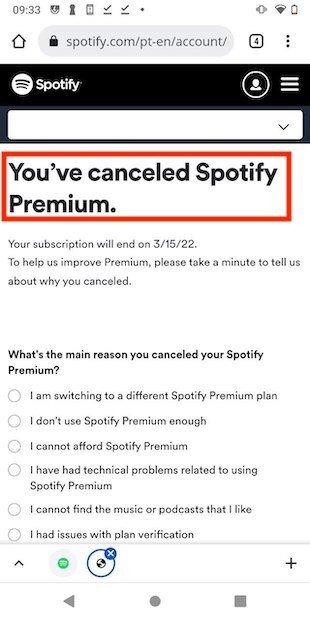 Confirmation of the cancellation
After the deadline expires, you will no longer have access to the paid features of Spotify. However, your account will remain active and your library data will be saved.