In principle, the purpose of Tinder is to help you meet people who are close to you. Therefore, it asks us for the location and shows us only people who are at a specific distance from us. But either because we are going on a trip or because the distance does not matter to us, we may want to change our location.
To be able to choose the location we want when using this tool, we need to have Tinder Passport. This is a feature for paid users, so you would have to have a Premium account to use it.
However, there is also some strategy to "trick" Tinder and make the application believe that we are in a place that does not correspond to where we really are. Whether you have a paid account and want to do it by the most legal method or you are trying to find a trick to get it without paying, we are going to show you the different ways to modify your location.
How to change my location on Tinder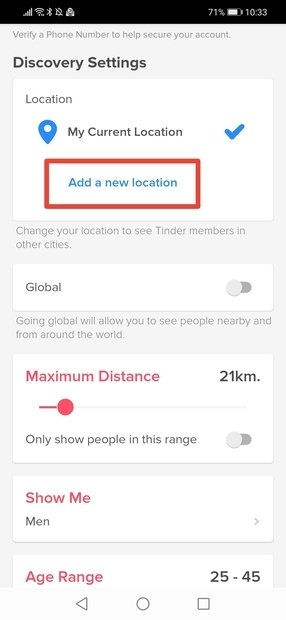 In Tinder's Settings menu, select Add new Location
If you have a Premium account in which you can activate Tinder Passport, the steps you must follow to be able to change your location are as follows:
Touch the icon with your profile picture
Open Setup
Scroll down the menu and tap Location.
Select Add new location
You can only be virtually in one place at a time. What you can do is change your location as many times as you wish. People you have Liked will be able to see you in their feed for up to 24 hours after you stop meeting them virtually on the site where you have coincided with them.
How to change location on Tinder for free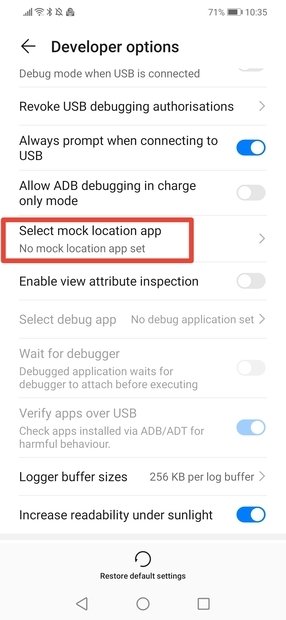 In the developer menu, access Select mock location
If you do not want to pay to change your location on Tinder, the only way you can do it is to trick your phone into thinking you are in a fake location. To do this, you need to have a third-party application and also use the developer mode of your smartphone. The steps to be taken are as follows:
Download the Fake GPS Location application
Open the application and give it the corresponding permissions
Go to your smartphone settings
Go to the Phone Information section
Quickly tap 10 times on the compilation number
In the developer menu, search for Select application to simulate location
Choose Fake GPS Location
Once you have followed these steps, you will be able to select the location you want and Tinder will work as if you were there.