If you are considering using Tinder but are not completely clear about how the app works, or if its functionalities could help you, let us tell you in detail about each of the most relevant features of this dating app.
What is Tinder
Tinder is a dating app that lets you meet people with similar tastes and interests as you. It works with segmentation by age, geographic location, and sexual orientation, allowing you to focus on the quality of the contacts. The application has around 50 million active users worldwide, making it a very useful resource for all those who are looking to meet people with similar interests to their own.
How Tinder works
This application works thanks to the creation of personal profiles and an intelligent selection system. When creating your profile, you will have to include a series of mandatory information, and you will have the possibility to write a description about yourself. You will also be able to choose tags with your interests and select an image of yourself for others to see.
All of the above is the initial phase, as it is in the later steps that the real magic happens. The main interface consists of a sort of carousel with profiles of people, who according to the data entered, could suit your personality and preferences. In this section, you will be able to discard those profiles that you do not like and Like those that you do find interesting.
To give Like, you must swipe to the right or press the green button with the heart shown below.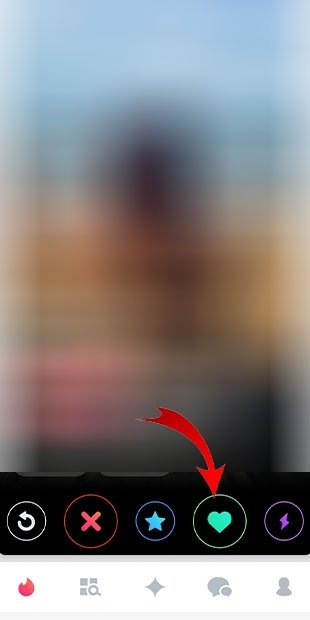 Like by pressing the green button
If the profile does not interest you, you can discard it by swiping to the left or by clicking on the X.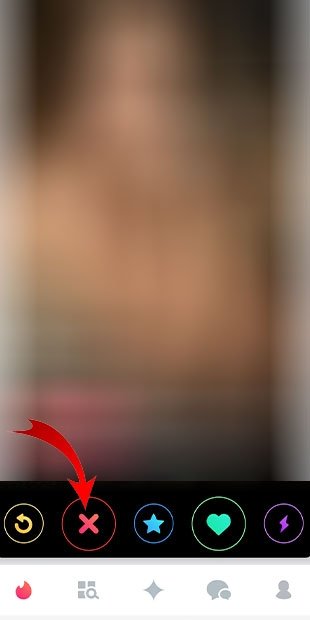 Reject profiles by pressing the X
You also have the option to give a Super Like, an option that will let the other user know that you are particularly interested in them. In this case, swipe up or press the star button.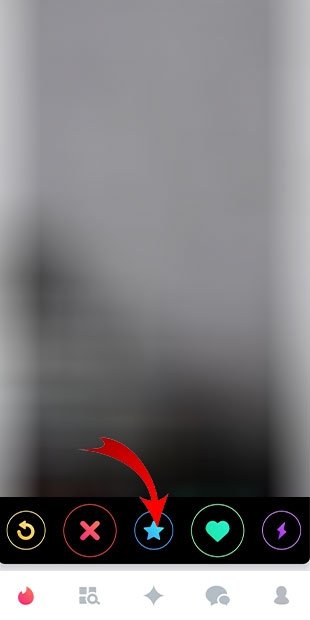 Super Like by pressing the blue star
As soon as one of the users you Like do the same with your profile, a Match will be created, and you will have the possibility to start a chat with this user. When you get a Match, just go to the bottom area of the App and select the button with the dialogue clouds.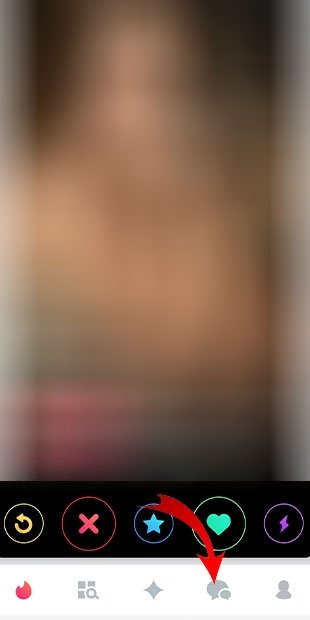 Enter the chat section
From here, you will be able to start a conversation with the people you have connected with by clicking on their respective profiles.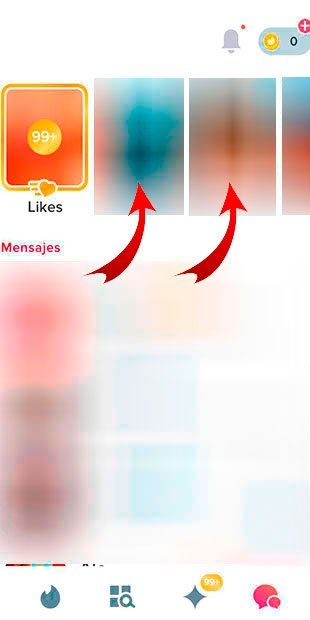 Chat with the people that you have a match with
What is Tinder for?
Tinder functions as a space to meet people. This is its main purpose and what has enabled it to achieve the popularity it currently has. Of course, each person may have a specific purpose when searching for people in this application. Whether you are looking for a casual date, to find a stable relationship, or simply to make friends, Tinder puts a lot of tools at your disposal to help you accomplish these goals.
Reviews about Tinder
Like many other apps, reviews of Tinder are mixed. Mostly, it depends on the luck that people have had during its use, therefore, the good reviews are generally from people who have found the love of their lives and the bad ones are from those who have not achieved the expected results.
Tinder has been downloaded over 100,000,000,000 billion times by users and has over 1,000,000 ratings on Google Play giving it a score of 3 out of 5. On a technical level, there are almost no complaints about the App's performance, the problem lies in the nature of the app and in the behavior of some users, which is not always as respectful as could be expected, especially in a matter as important as the search for a partner. Many of the negative reviews are based more on the experience users have had with other users than on the actual app's performance.
However, over the years, several restrictions have been introduced for those who use the application without paid memberships, and many interesting features are only available to you if you are willing to pay for them. Obviously, this is a service that you can purchase according to your needs, but we recommend you to be cautious in your expectations in any type of subscription you may think of purchasing. Not because the service is bad, that is up to each user, but because of the unrealistic idea of paying to meet people.