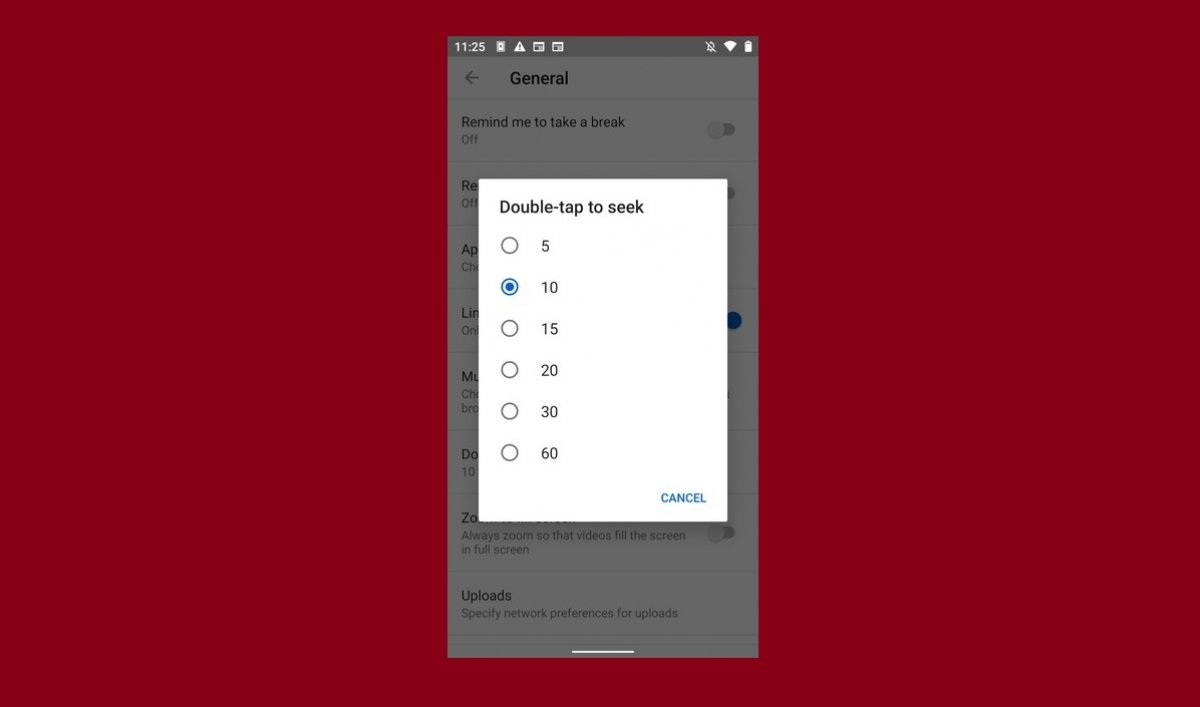 When using YouTube, there may be times when we are only interested in a particular part of the video we are watching. To make it easier to move forward and backward during the playback, YouTube offers a handy feature. By tapping twice on the left or right side of the video, we can navigate through the timeline. Thanks to this gesture, it is much easier and more precise to jump forward or rewind certain fragments of content.
By default, fast forward and fast rewind are performed within 10 seconds. However, in the application settings, we will be able to customize this feature with different amounts of time. To adjust the forward and backward time, follow these guidelines. Open the settings menu by tapping on the user image in the upper right-hand corner.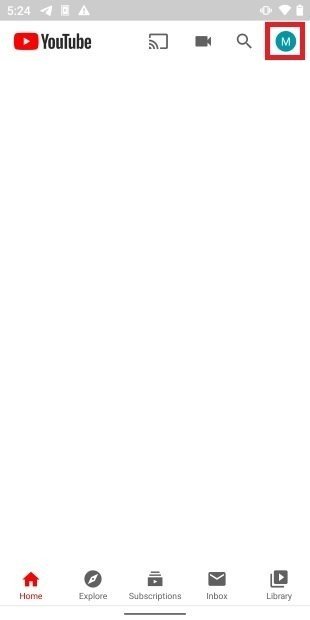 User picture
Now, open the Settings section.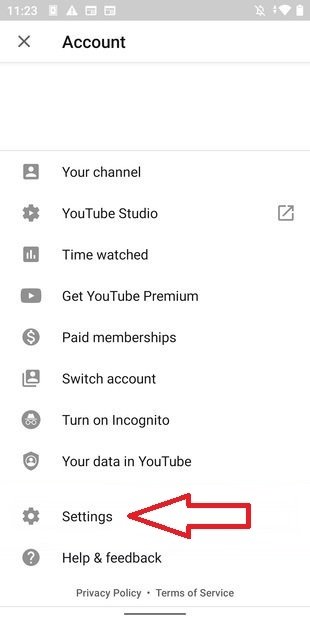 Open the app's settings
Then, get to General.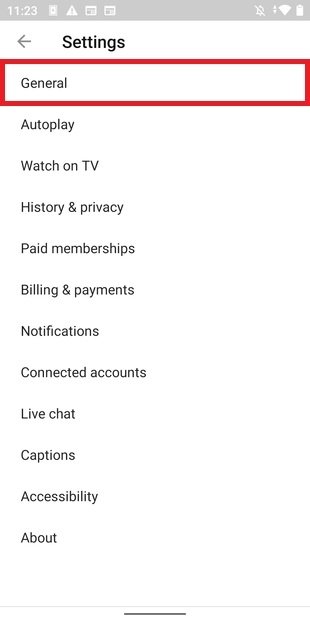 Open the general settings
Look for the Double-tap to seek option.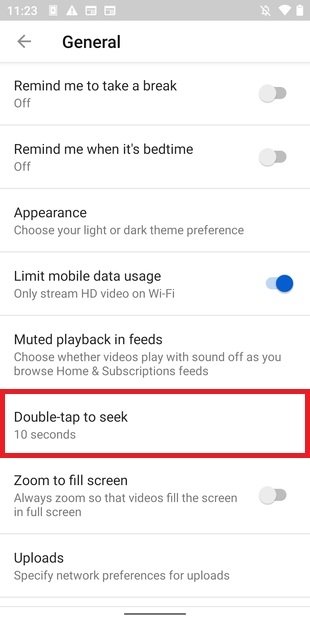 Double-tap to advance
In the pop-up list, you can select the number of forward or backward seconds. It is possible to set a minimum of 5 seconds and a maximum of 1 minute.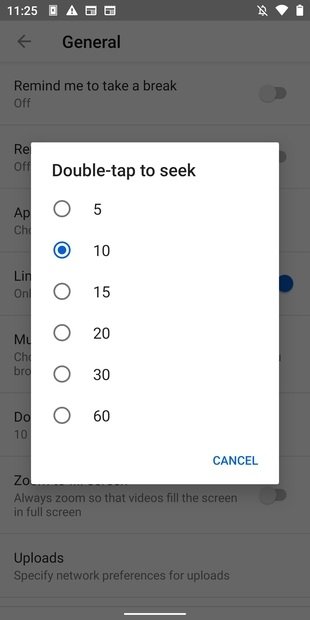 List of options to set the time
Once this is done, the forward and backward settings will have been adjusted to your preferences. You can check it by playing any video and making a quick double-tap on one side. This setting is applied individually to each device. Therefore, by customizing this feature on our phone, we are not changing any parameters from other devices or the web version.