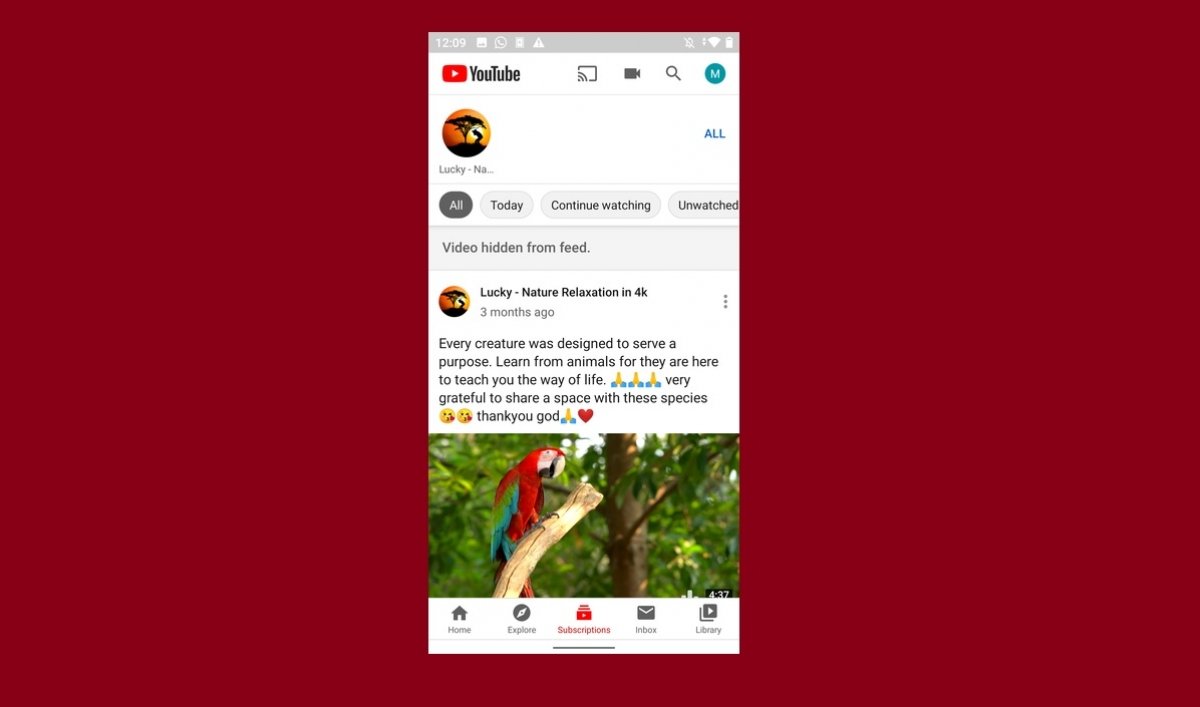 The YouTube subscription section shows the videos of those channels that we are subscribed to. Thanks to this section, we can quickly check what their latest contents are. The view is displayed in chronological order and does not contain recommendations, as in the rest of the application. Therefore, we can safely say that it is a completely customized section.
Despite this, there may be a video that we do not like and prefer not to be shown. In that case, YouTube lets you hide it from the subscription section so that it fits our interests completely.
Hiding a video from the subscription view is very easy. Open the YouTube app and tap on Subscriptions.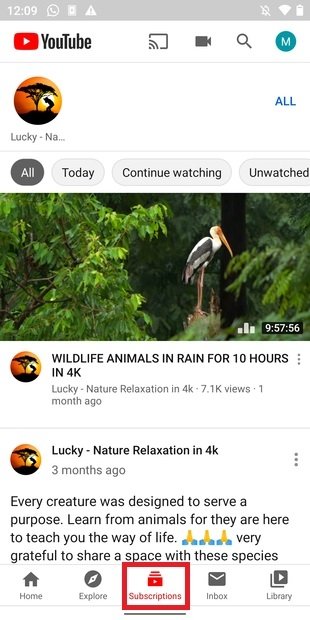 Open the subscriptions section
Locate the video you want to hide and tap on the three dots on the right side of the screen.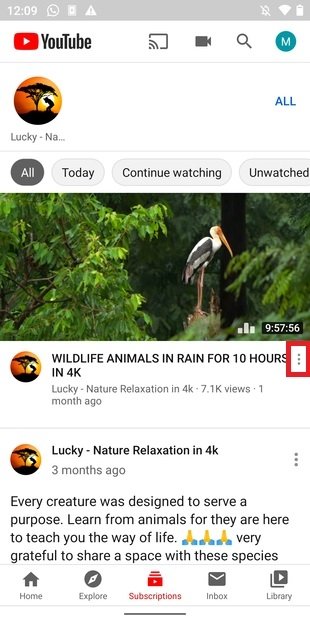 Video menu
In the menu that will appear, tap on Hide.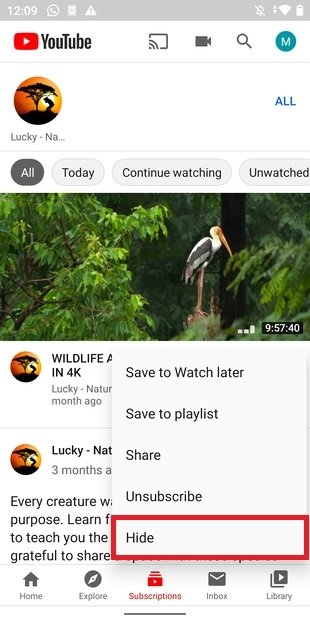 Hiding a video in the subscriptions section
Immediately, the video will disappear, and you will receive the confirmation message Video hidden from feed.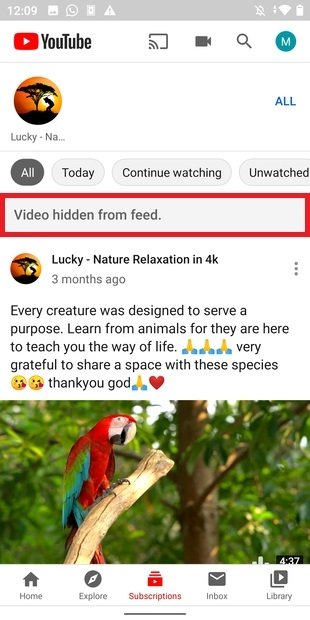 Confirming the hidden video
Another way to hide videos in the subscription section is by using the filters. This way, you will not permanently remove the video from your feed but you will hide it temporarily, which improves navigation.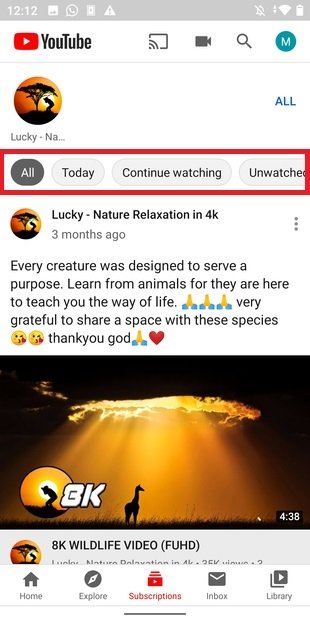 Filtering videos in YouTube
You can filter the videos according to whether they were posted today or were left halfway through. You can also have it show only unwatched videos, live content, or posts. If you tap on All, you will see all the contents again.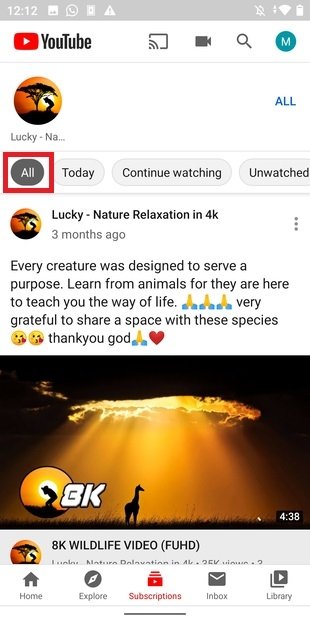 Reestablish subscription filters
Once customized, these settings let us enjoy a tailored and useful view of subscriptions.