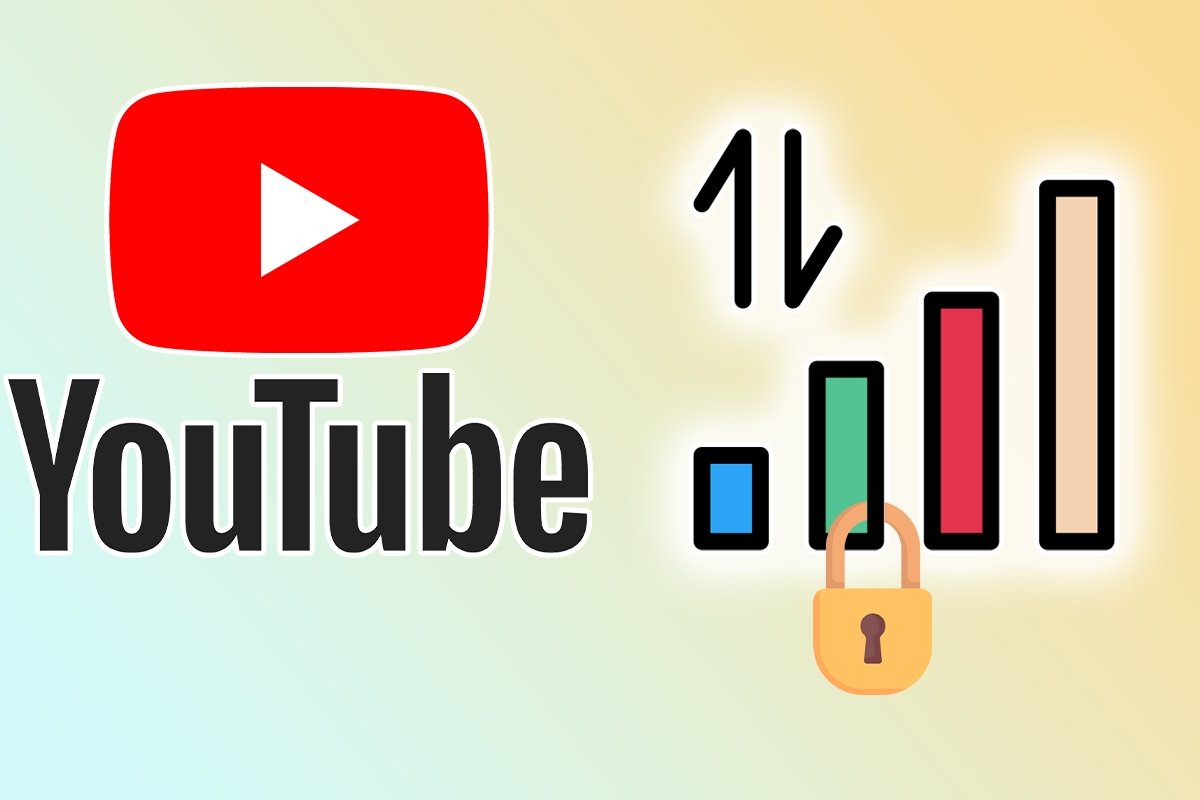 Streaming video is one of the most data-consuming activities. This is because a video file is usually heavy, even occupying several gigabytes. Also, for some years now, a very high percentage of the content uploaded to YouTube is featured in high definition. This increases the size of the file even more.
The developers of the platform are aware of this situation. Therefore, they have implemented several options that help minimize the impact of YouTube usage on our rate. To reduce the use of mobile data, you can do three things.
First, use high-definition playback only on Wi-Fi networks. To do this, open the main menu by tapping on the user image.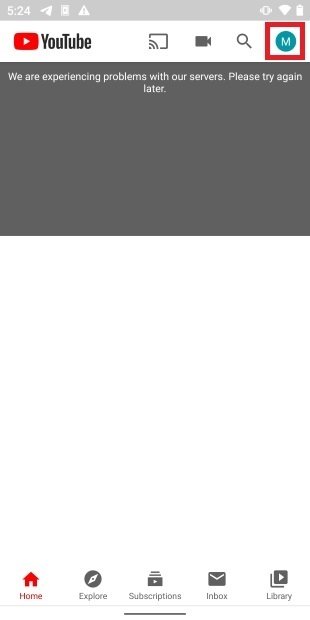 Open the main menu
Now, choose Settings.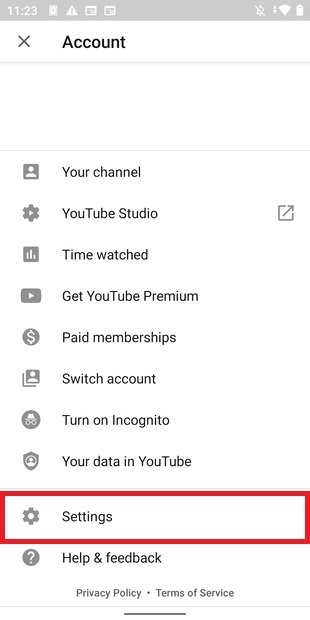 Open the app's settings
Open the General section.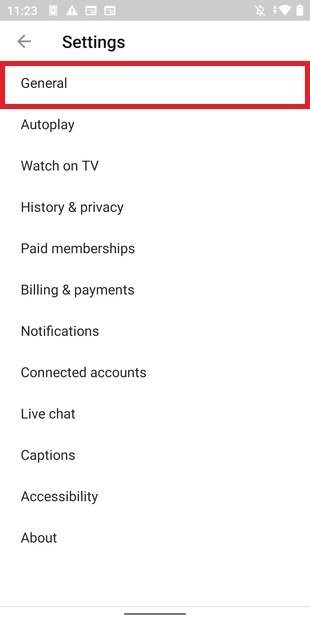 YouTube's general settings
In the next screen, activate the option Limit mobile data usage.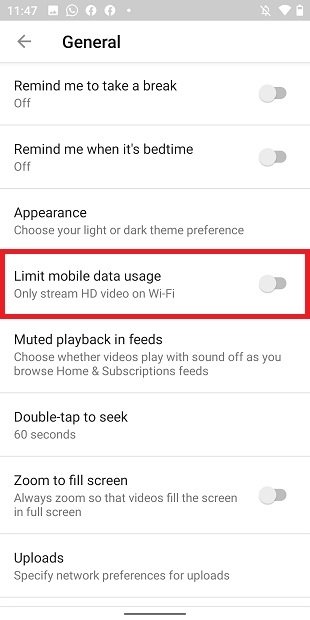 Restrict HD to WiFi
Secondly, it is possible to apply the same effect when we upload our own content. On the same screen where you are, tap on Uploads.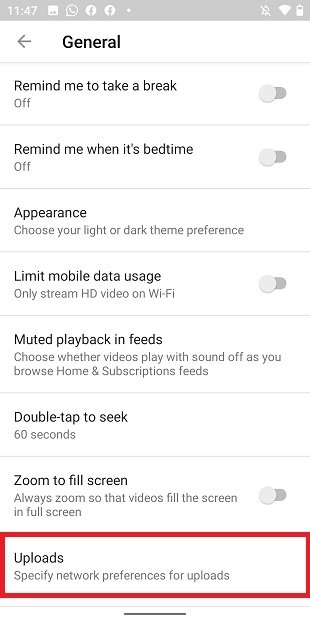 Options to upload content
In the pop-up list, choose the option Only when on Wi-Fi. From now on, all uploads will be made exclusively through a Wi-Fi network.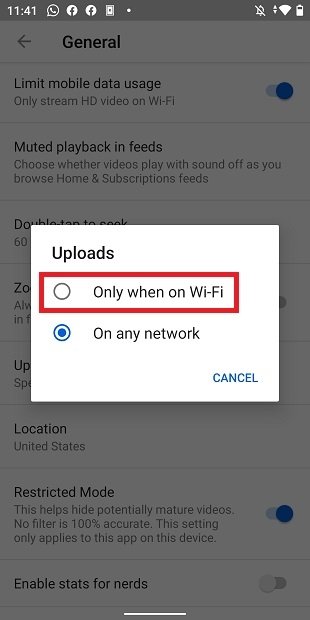 Uploads only with WiFi
Finally, you can manually change the quality during video playback. Reducing the resolution also reduces data consumption. To access this option, tap on the menu of the three points that you will find in the upper right corner.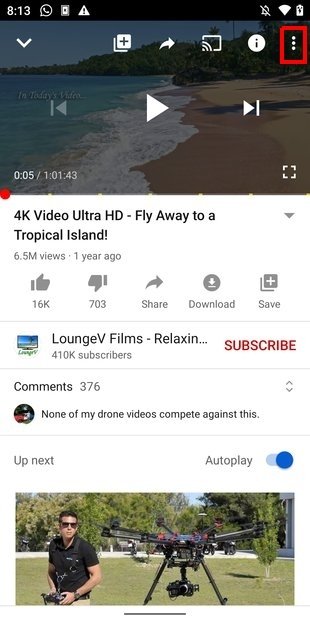 Open the video settings
In the next menu, choose Quality.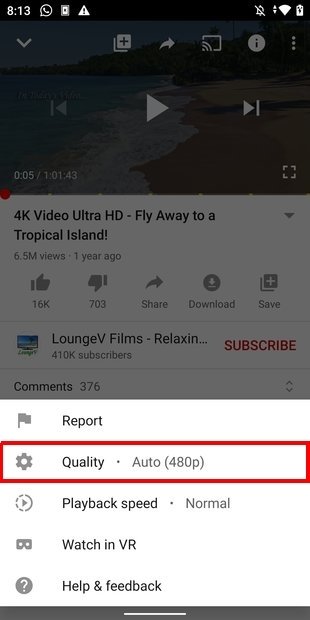 Video quality options
Now, choose the playback resolution.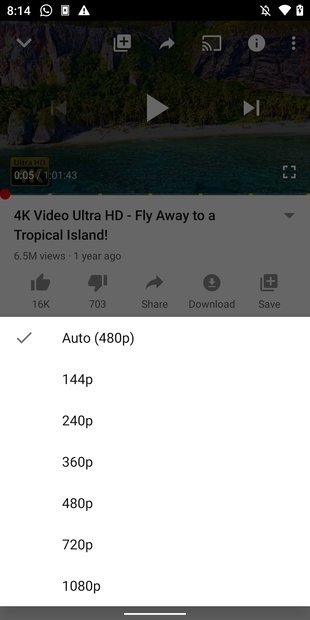 List of available resolutions
Using a low resolution, the video quality will get worse. However, data savings will be considerable. Thanks to these simple settings, you can reduce the effect of the YouTube app on your mobile data rate.