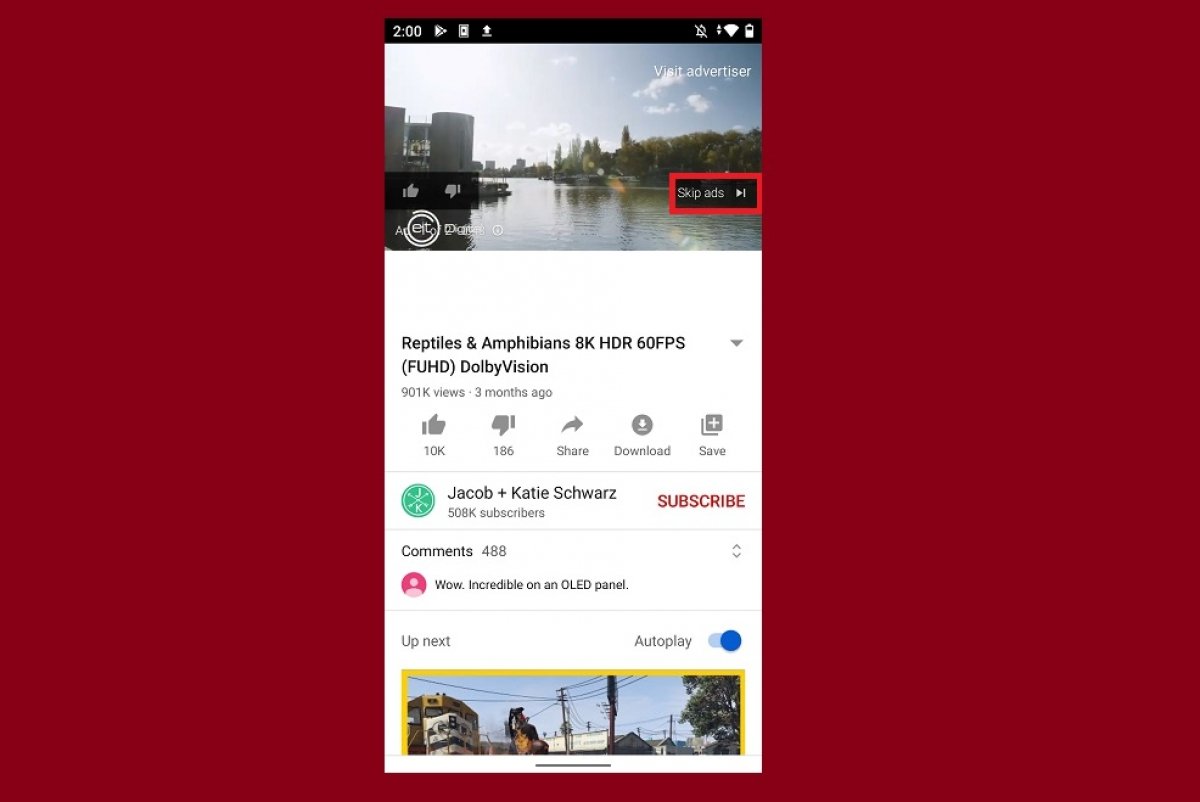 YouTube is an Internet giant that makes its profits mainly from the sale of advertising space. Many of the ads we watch within the official application are discreet and do not appear to be advertising.
The platform offers advertisers several formats. First of all, we find advertising banners in different places of the interface. They can contain text or video. Thanks to their good integration, these types of ads are less intrusive and usually well aligned with our interests.
On the other hand, we find advertising before and after the videos. You may be thinking that, necessarily, this type of announcement must be brief. However, the truth is that they can last for several minutes. It is possible to avoid watching them 5 seconds after they have started, as long as their total duration exceeds 30 seconds. Otherwise, we are forced to watch the full announcement.
Skipping a long ad is very simple. All you have to do is tap on the Skip ads button that will appear once the 5 mandatory seconds have passed. Immediately, YouTube will start playing the video.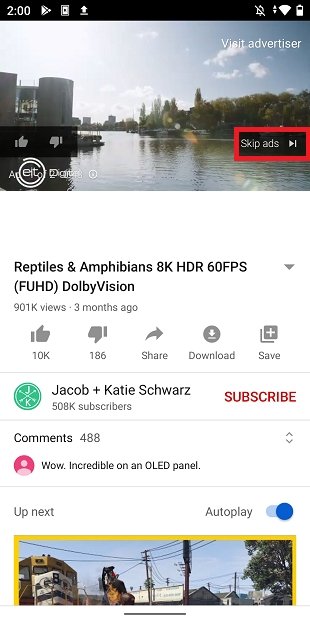 Skip long ads in YouTube
How to stop watching ads on YouTube? If you want to eliminate advertising completely, consider paying for a YouTube Premium subscription. Once you are signed up, you will never watch ads of any kind again, either on the web or in the Android app. Additionally, the monthly payment includes the YouTube Music streaming service. You can also use modified applications such as YouTube Vanced, which lets you enjoy these benefits for free. You can download YouTube Vanced directly from Malavida.