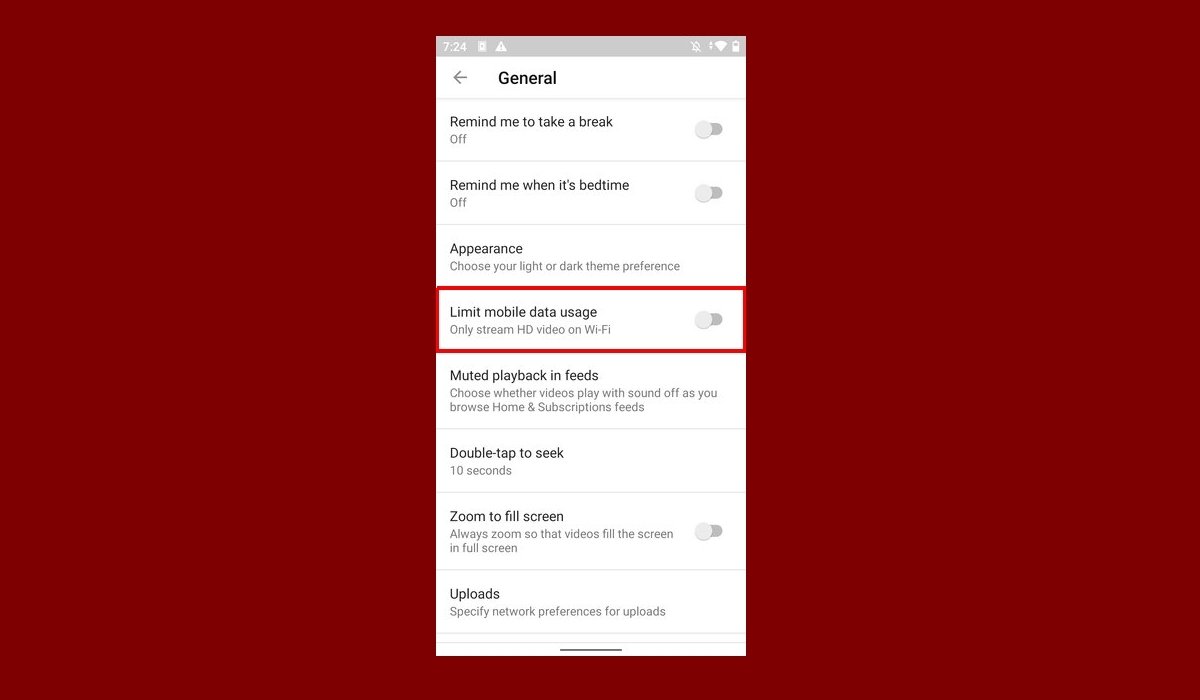 The vast majority of offers that include mobile data remain limited. Even sometimes, when you reach the limit contracted with the operator, you must pay an extra amount to continue surfing the Internet. Some applications and services, such as YouTube, consume lots of data, and this may cause us to reach the limit of our plan sooner.
The impact that YouTube has on our rates is strictly related to the quality and resolution in which the videos are played. It is possible to change this setting manually when we start watching the video. However, there is a way to automate the process and prevent HD video from being played when we are not connected to a Wi-Fi network.
To activate this feature of the application, open YouTube, and tap on the user account image.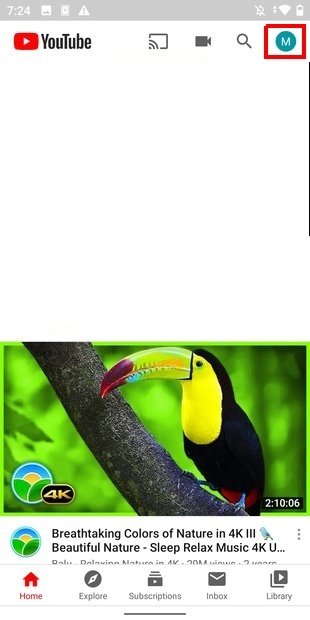 Open the main menu
Now, tap on Settings to open the settings section.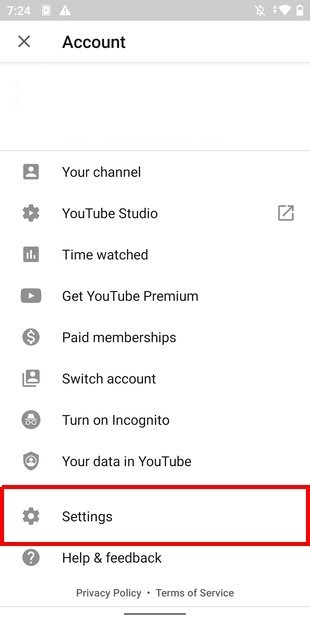 Open YouTube's settings
Go to the General section.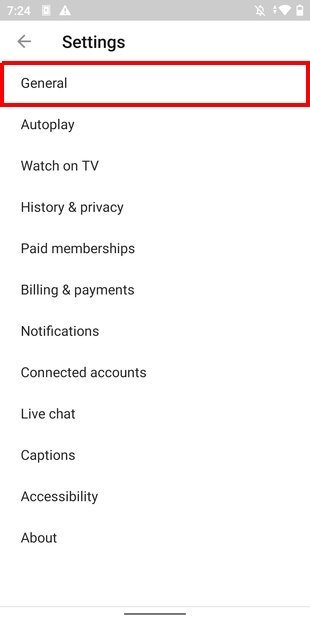 Open the general settings
Activate the slider next to the statement Limit mobile data usage.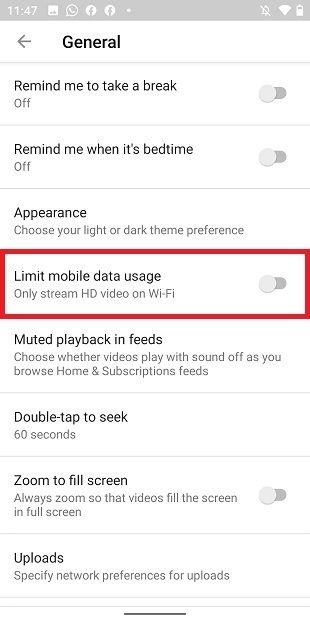 High definition only with WiFi
Once this is done, YouTube will consider what type of connection we are using to serve the video in one quality or another. If we are connected using our mobile data rate, by default, we will see videos below 480p. If, on the other hand, we use a Wi-Fi network, the videos will be displayed with a resolution of 720p or higher. It is a simple and smart way to save data on our phone rate, and you only need a few seconds to do it.