Google Drive, the cloud-based file hosting and synchronization service created by Google, has become a lifesaver for many users who use the app daily. However, this platform contains very useful features that not everyone knows.
For example, if we often need to open a folder or a file saved in Google Drive, we can save time by creating a shortcut on our smartphone's home screen. But do you know how to add these shortcuts on your smartphone?
How to add shortcuts to Drive files and folders on your smartphone
Do you want to create a shortcut to one of your files in Google Drive? Follow the steps in this guide:
Open the Google Drive app on your smartphone.
Locate the file or folder for which you want to create a shortcut.
Tap on the three dots icon.
In the menu that will pop up, select the Add to the home screen option.
A preview of the shortcut will appear. We can drag the icon to place it manually on the home screen or tap the Add automatically button.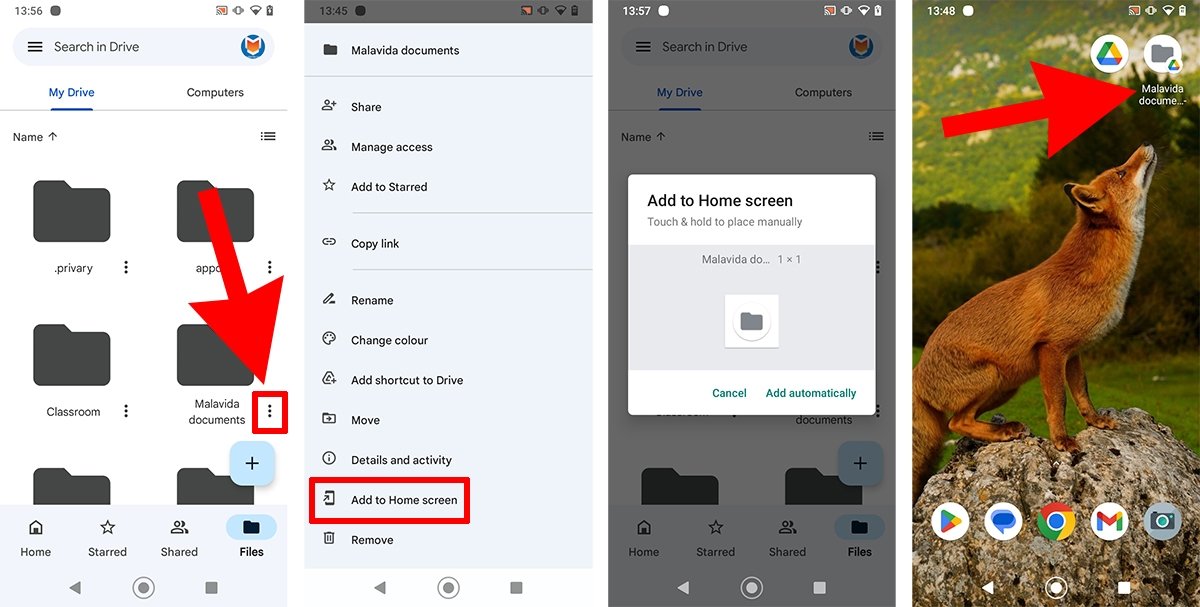 Steps to create a shortcut to Google Drive files on a phone
If we have followed all the steps correctly, we will have created the shortcut to the folder or file on our home screen. This shortcut is like any other icon but with the Google Drive symbol in one corner. Thanks to this, we will know at a glance that it is not the file itself but a shortcut to the copy saved in the cloud.