Lip sync is one of the most popular trends in TikTok. This curious term means "synchronized lip". When we talk about lip-syncing, we mean moving our lips in synchrony with audio, usually a conversation or a song, to generate the feeling that it is us who are talking or singing. This effect is often used to create comedy videos.
TikTok has a huge song library. But it also has an impressive collection of dialogs and phrases that you can use to perform lip sync. Now that you know exactly what lip-sync is, we will tell you how to create it. The first thing you need to do is access the TikTok creation area. To do this, tap the central button on the bottom menu.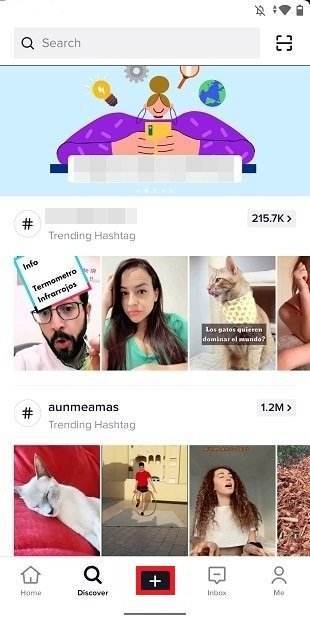 Opening TikTok's camera
Then, open the sound selector by tapping on Sounds.
Open the sounds selector
Select the song or dialogue you want to use. Then, tap the confirmation button to add it to your video.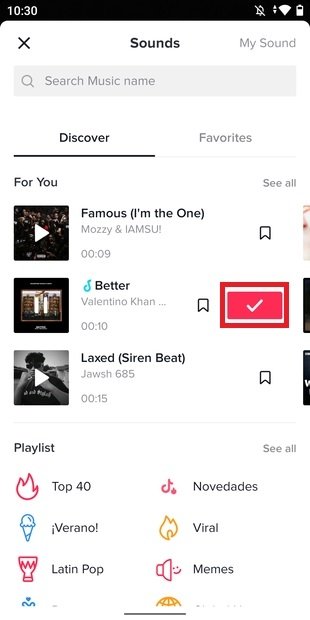 Adding a sound to our video
Now, use the red circle button to start recording. As the capture progresses, the song will advance in the same way. It is time to bring out the best in you!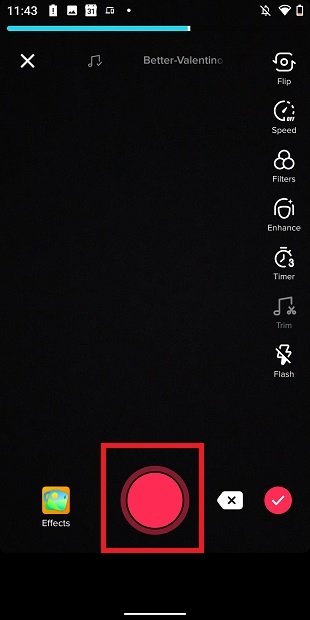 Start recording a lip-sync
Once you have finished, tap on the confirmation button to continue.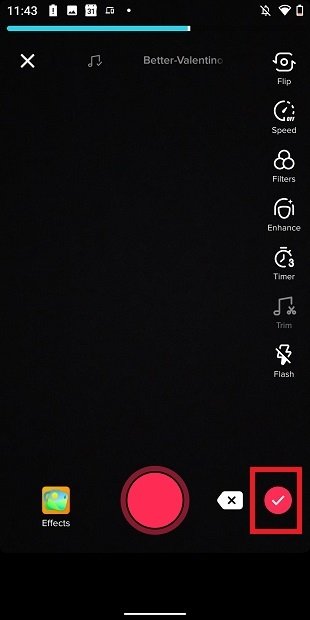 Finish the recording
On the next screen, you can set the time when the song should start playing. This way, the synchronization between the background sound and the video will be better. Tap on Trim.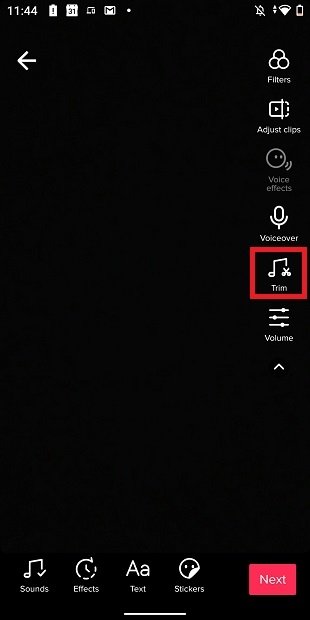 Adjust the sound and video synchrony
Scroll the control from right to left to adjust the start of the song or dialog. When you have finished, use the top button to confirm.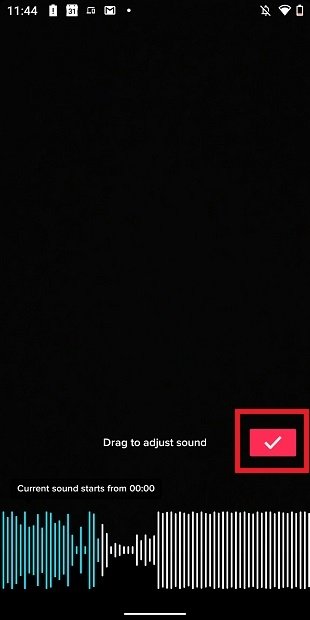 End the synchronization adjustments
After taking all these steps, your video is ready to be uploaded. Just add the text and tags that you consider appropriate to upload your first lip-sync.