Let's be honest. Google Chrome is not the browser for you if you are worried about privacy. In terms of privacy, it is better to use options such as Firefox or Brave. However, if you do not want or cannot leave Chrome aside, here are some tricks and settings that will help you protect your data a little more.
Delete cookies and other browser data
Let's start by talking about all the privacy options available in the Chrome browser. To access them, open the main menu and tap on Settings.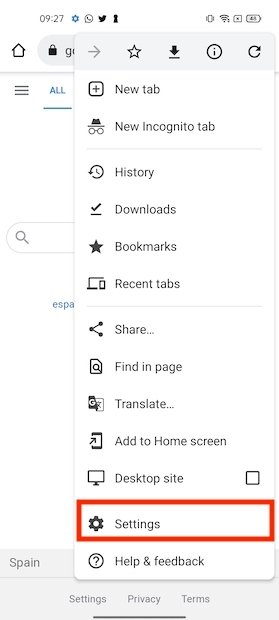 Open Chrome's settings
In the options list, open the Privacy and security section.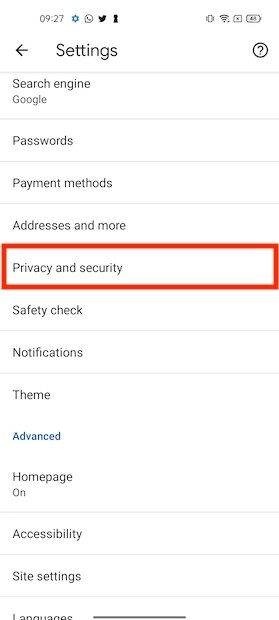 Privacy and security options
Go to Clear browsing data.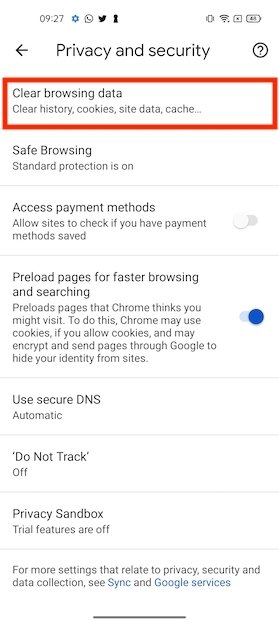 Clear the browsing data
Tap Advanced, select All time in the dropdown, and use the Clear data button to confirm.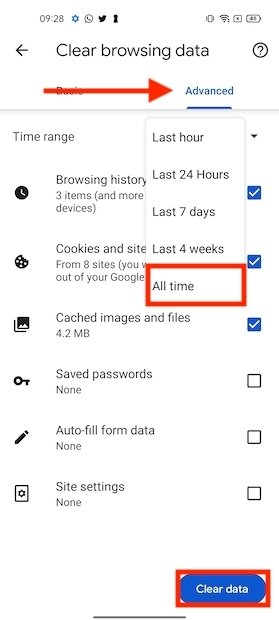 Advanced mode
By doing this, you will delete all data that Google Chrome has stored, such as cookies and cache. Doing so may be beneficial for performance and also for your privacy, as it completely nips in the bud the tracking of your activity by certain companies.
Use the correct safety setting
Without leaving Privacy and Security, now go to Safe browsing.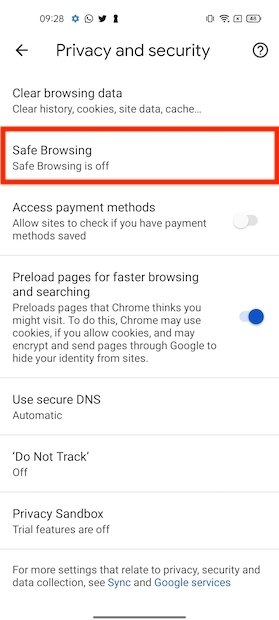 Security settings
There, select the standard protection. Do not select Enhanced protection under any circumstances.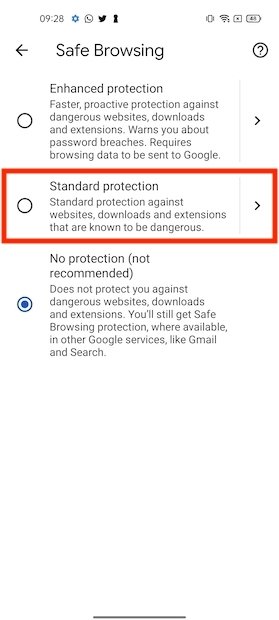 Standard protection
Although this option supposedly improves browsing security, it increases the data about you that Chrome sends to Google's servers.
Access to payment methods and preloading of websites
In the same section of the settings, it is also recommended to disable the Access payment methods and Preload pages for faster browsing and searching options.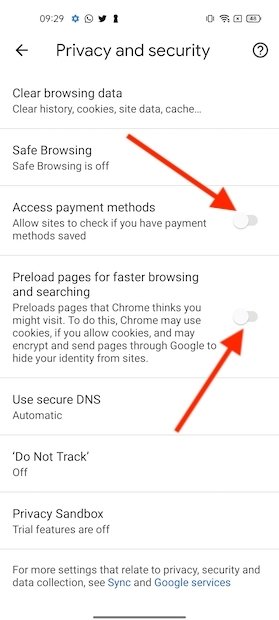 Other privacy settings
The first prevents websites from accessing the payment data you have stored in Chrome. The second prevents Google from receiving information about your browsing patterns.
Make a do-not-follow request
Browsers can send a do-not-track request to pages to prevent them from tracking you. In Chrome for Android, this option is in the Privacy and Security section and is identified by the name Do Not Track. In this case, what you have to do is to activate it.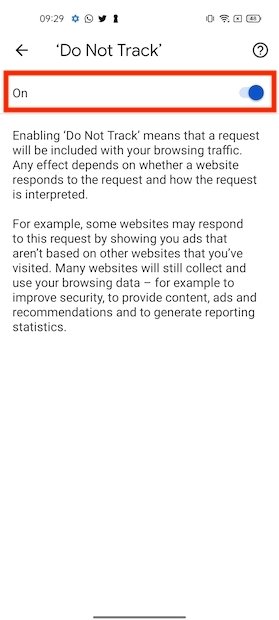 Enable a Do Not Track Request
However, you must be very clear that accepting this request will depend on each website and Chrome is not able to ensure that it will be respected.
Disable testing of the alternative to cookies, FLoC
FLoC is a supposedly privacy-enhancing system proposed by Google as an alternative to cookies. Instead of tracking individual users, it adds them to groups with common interests. However, for now, it is advisable to stay away and use a configuration that blocks traditional cookies. Without exiting the privacy settings, open Privacy Sandbox.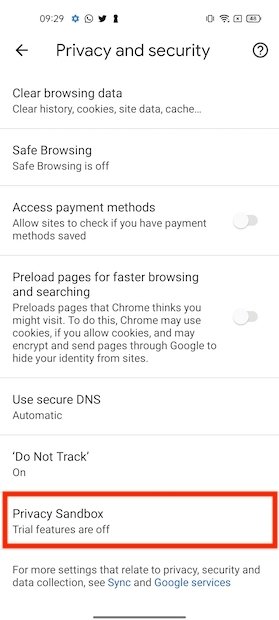 FLoC system settings
Uncheck the slider next to Privacy Sandbox trials.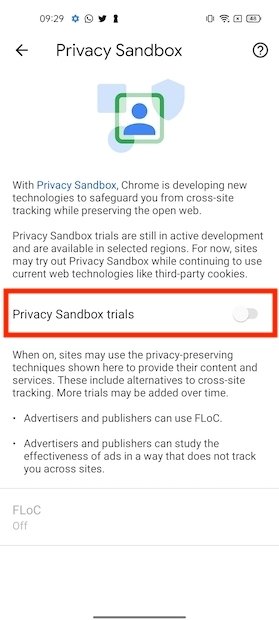 Disable the FLoC trial
Block third-party cookies
If you have already disabled Google FLoCs, now is the time to block third-party cookies. Do this from the settings, by tapping on the Site settings section.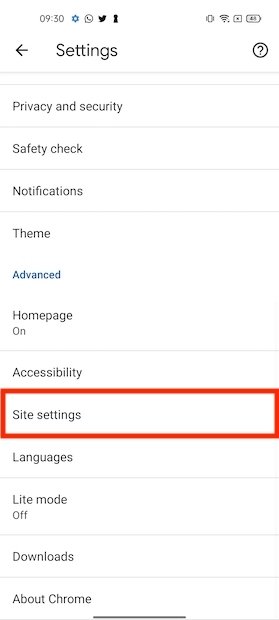 Website settings
Then, open Cookies.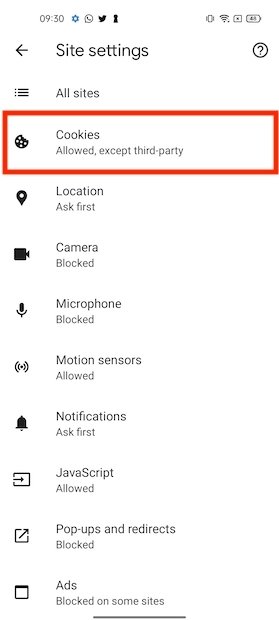 Cookies options
Enable the option Block third-party cookies.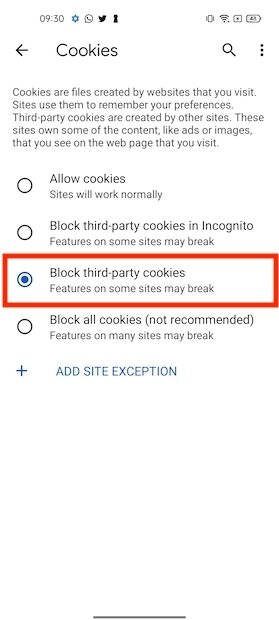 Block third-party cookies
This will prevent third-party tracking when visiting a website, but will not prevent the site from storing cookies necessary for its proper functioning. However, sometimes the site may have some bugs. In this case, use the Add site exception option to add it as an exception.
See other website permissions
Taking advantage of the fact that you are in the website settings, take a look at the permissions granted.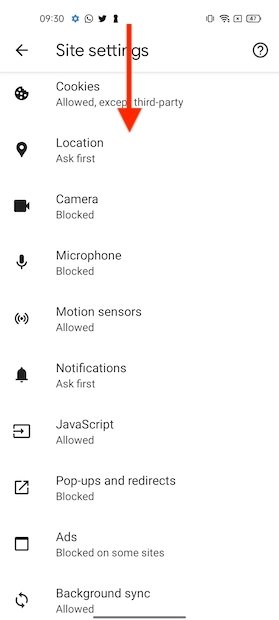 Check other permissions
Certain sections, such as localization and camera, are particularly important.
Say goodbye to synchronization
Synchronizing your data with Google is useful, but provides little privacy. Open the Sync section in the settings menu.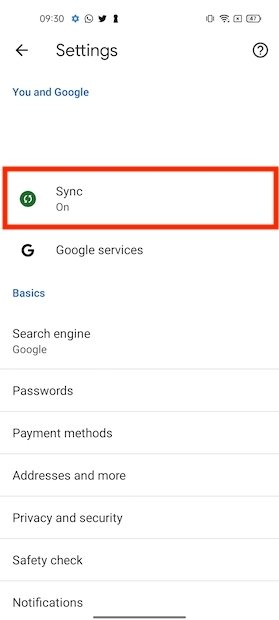 Sync with Google
Next, tap on Sign out and disable synchronization.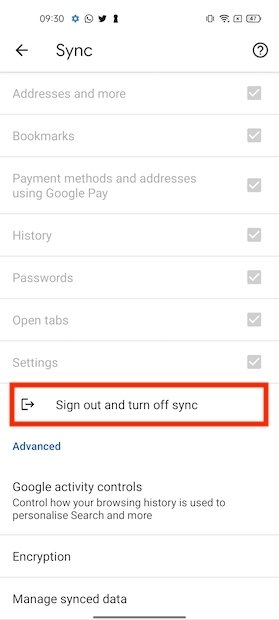 Log out of your Google account
Chrome will quickly log you out and stop saving your data. Now, pause web activity tracking. Do this by tapping on Google activity controls.
Google's browsing log
Disable the Web & App Activity option.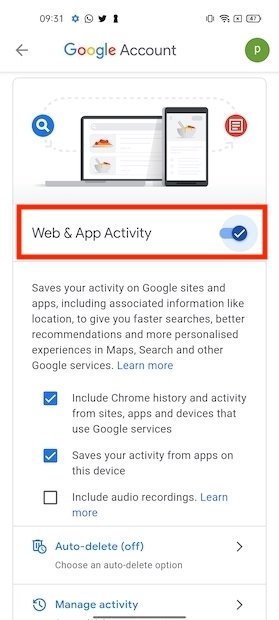 Disable web activity
Goodbye Google, hello DuckDuckGo
At the heart of Google is its search engine. Simply using an alternative such as DuckDuckGo already significantly improves privacy when using Chrome. Open the settings and go to Search Engine.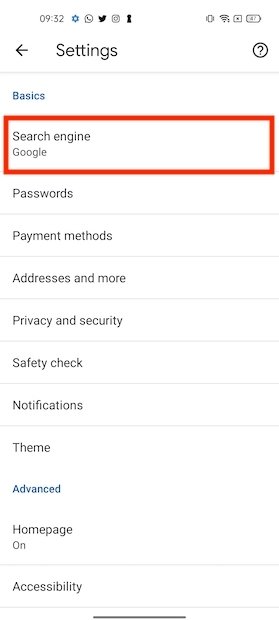 Change the default browser
Select DuckDuckGo.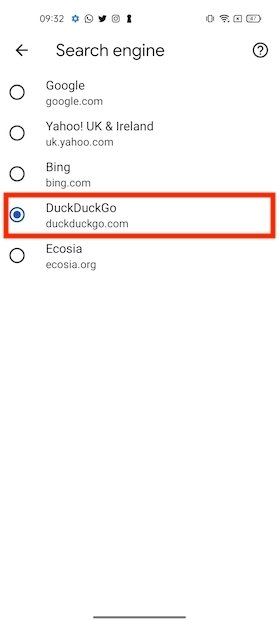 Use DuckDuckGo
From now on, Chrome will use this search engine for queries.
Do not let Chrome save your passwords
Go to Passwords in the settings to decide whether Chrome should store your passwords. This will prevent other users from accessing your online services without too much hassle.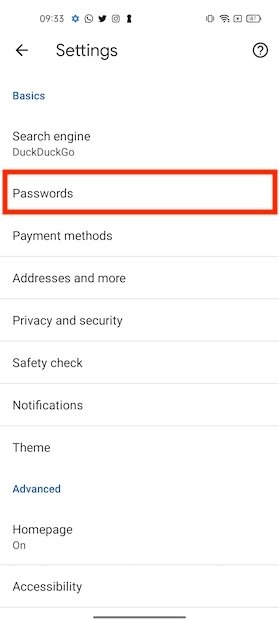 Password options
On the next screen, disable the Save passwords option.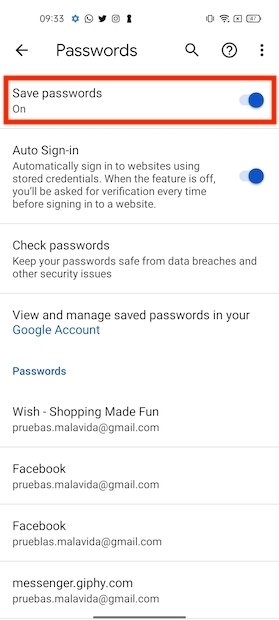 Do not save passwords
Chrome will stop saving your passwords from that moment on.
Beware of Android permissions
Removing Chrome's root access to some resources is easier from the Android App info section. There, by tapping on Permissions, you will be able to see what things the browser can and cannot do.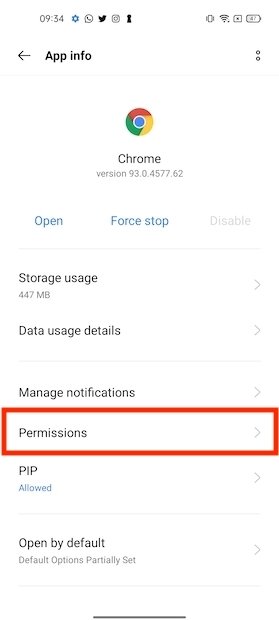 Application permissions
The permissions shown under Allowed are those that are enabled. Tap on any of them to modify this parameter.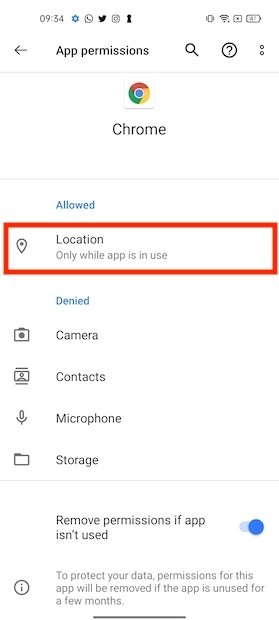 Permission granted
Select Deny to remove access.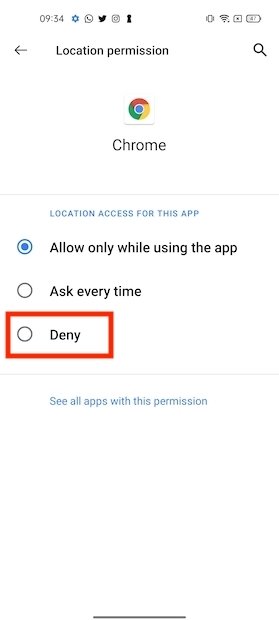 Disable the permission granted
Chrome is likely to re-request access to permission when a website requires a system resource to function.