In most cases, Google Play Services is preinstalled on your phone, so you don't have to do anything. Anyway, if for whatever reason it is not on your mobile, all you need to do is follow this guide.
Download the APK file that we offer at the end of this guide by clicking on the green Download button.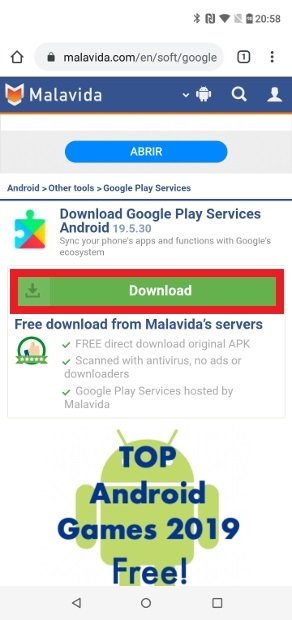 Button to download the Google Play Services APK
Once downloaded to your phone, you will receive a notification on the screen (click Open), or you can access the APK file in your downloads folder, tap on it.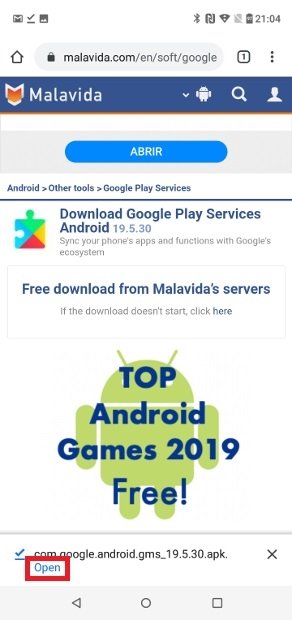 Press this option to start the Android app installer
Click Install in the bottom right corner.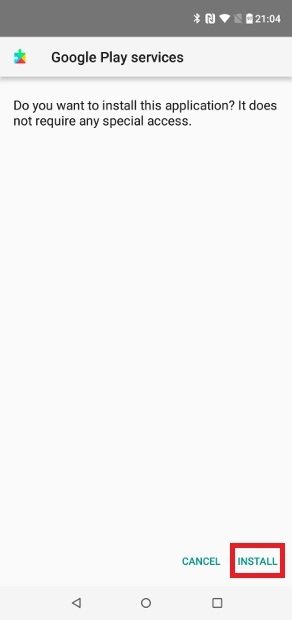 Press Install to start the app's installation process
After a few seconds, the app will be installed. Just like when you install any other app.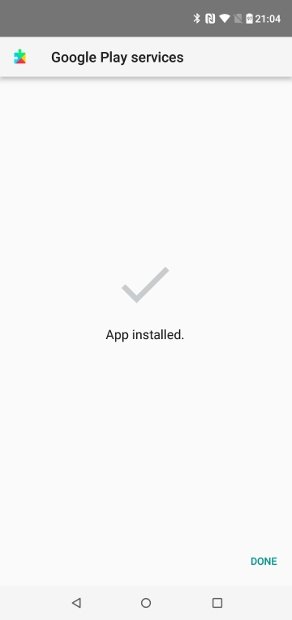 Google Play Services installation completed
Android is likely to overwhelm you with various error messages when installing Google Play Services, as you have done. The solution is to access the list of installed apps, click on Google Play Services, and then the three dots on the upper right corner (first, make sure that the Find My Device application is disabled by going to Settings> Apps and Notifications> Advanced> Special Apps Access> Device admin apps). Click the Uninstall updates option, and remember to re-enable Find My Device in the previous menu.
This is a basic system app that almost always works in the background. Its purpose is to act as a bridge between all installed apps and the functions that Google offers. It serves as a link between the system, installed apps, and Google functions. For this reason, most smartphone manufacturers already include the app by default, making life easier for their users. Most Google certified devices include it.
However, this may not be the case for you. Perhaps your manufacturer has done without it in the factory image of the ROM for some reason. If you need it again, it will not be hard to find and install, like we just saw. Installing Google Play services on a phone that does not have it by default should not be a problem.