Storing a web page like a PDF document allows us to have access to it any time we like, even when we are offline. Let's see what steps we have to follow in order to go about it.
Converting a web page into a PDF document with Chrome for Android is very easy, if you know how to do it. Firstly, open the browser, open the web page you want to save and go to the menu (the three dots in the top right corner of the screen):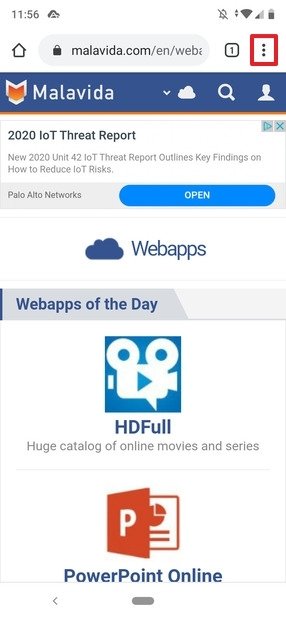 Chrome's menu
In the menu, tap Share: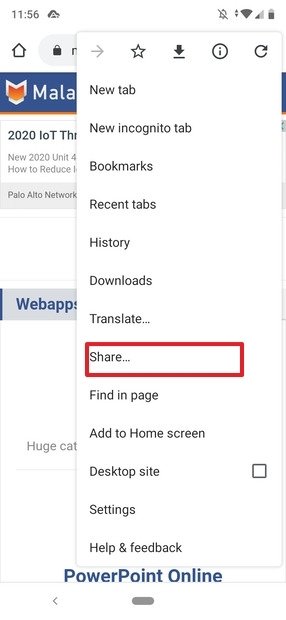 Button to share in Chrome
A list of contacts and applications will appear in which you will be able to share the page. What interests us here (and what you need to tap) is Print: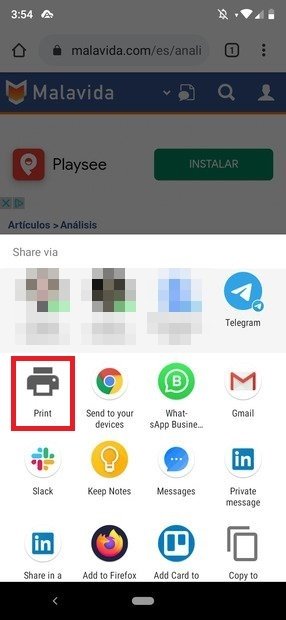 Options to share
This will take you to the next screen, where you will have to tap Select a printer: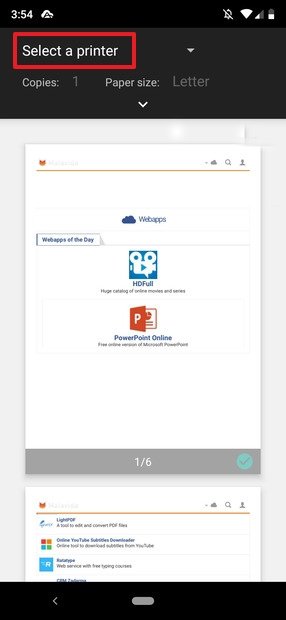 Choose the type of printer
In the drop-down menu that will appear, tap Save as PDF:
Selection of the PDF printer
Next, tap the Green and White button to the right of the screen, featuring an arrow pointing downwards and the letters PDF: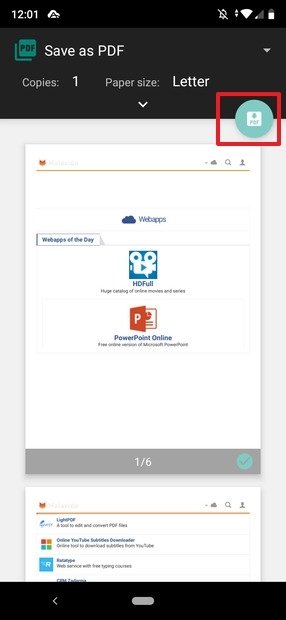 Saving the web as a PDF
Now it will take you to the Google file browser (by default to the Downloads folder), where you will be able to choose where you want to save it. If the default folder is OK by you, all you need to do is tap Save: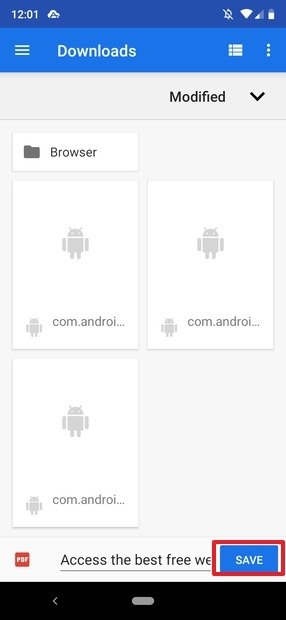 Download folder in Android's file explorer
If you want to save it to another folder, tap the menu button in the top left corner of the screen: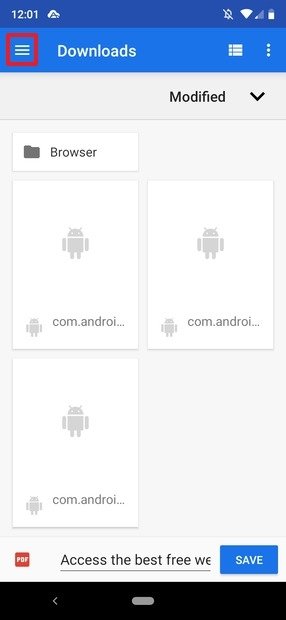 Search for a new location
It will allow us to save it in the downloads folder or in the SD memory card. Tap it to search for a new location: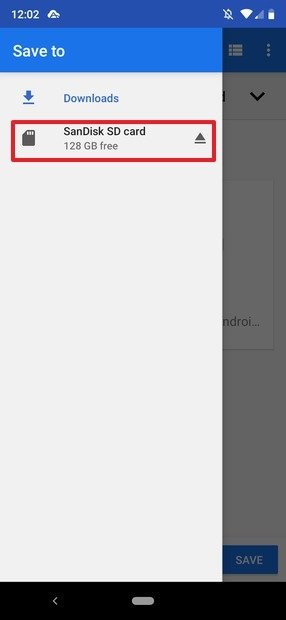 Choosing the memory card
If you do that the process will be the same: if we are happy to save it in the root directory, we would tap Save. If not, we will choose a folder or create one if it doesn't already exist. To create it we tap the button in the top right corner of the screen: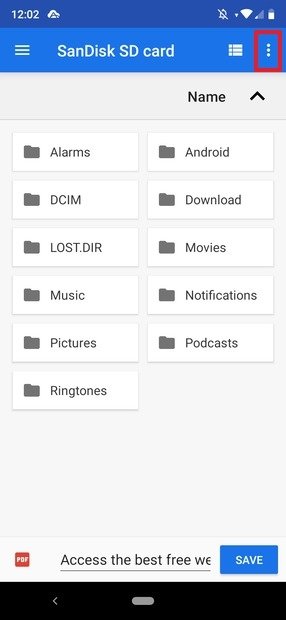 Google explorer's menu
Next, tap New Folder: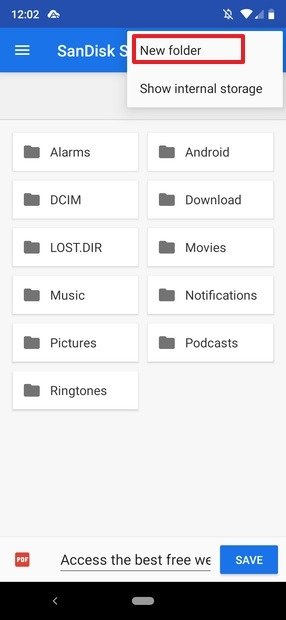 Creating a new folder
We can give our new folder any name we like (in our case, "PDFs") and we tap OK: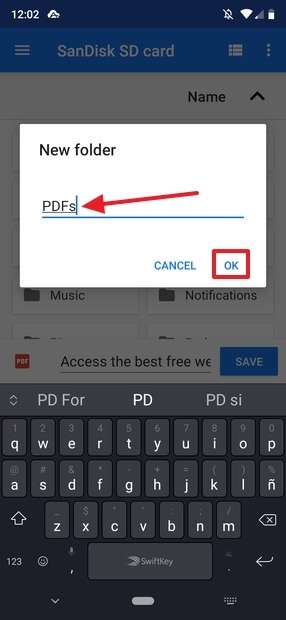 Name of the new folder
The folder will open automatically and we will see that it is empty. We now tap Save to save the PDF document in the newly-created folder: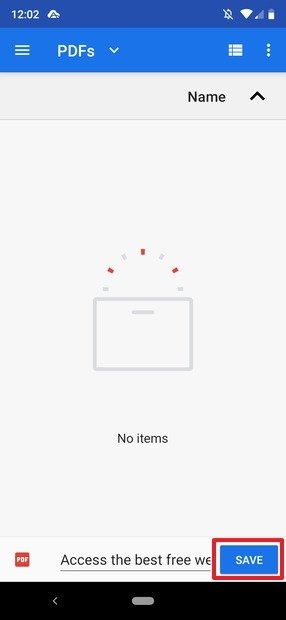 Saving the document in the new folder
To check that it has been correctly saved, open your file browser application and navigate to the route where you have saved the PDF. If everything went right, it should appear there: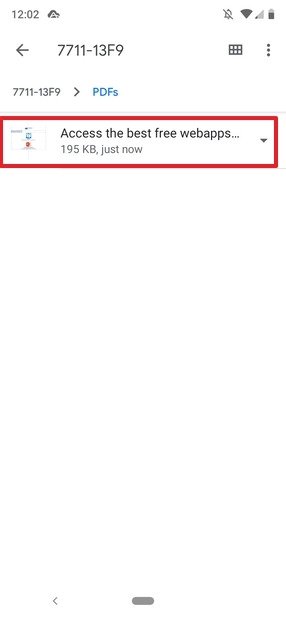 PDF saved in the location
From now on and, with these steps now made crystal clear, you will be able to save any web page you want in PDF format.