The cache is data that browsers store in your device's main storage and which are used for loading web pages faster. Cookies are files created by a website that contain information stored on the browser that you use to visit the site. History is the record of all the web pages that you have visited.
Prolonged use of a browser can mean that the cache, cookies and history eventually take up a sizeable amount of memory, which is why it is a good idea to delete them now and again. But they can also be used to discover your browsing habits, usually by advertising companies in order to show you ads based on your interests, while pages visited can be used to identify you as a user.
So let's see how you can clear the cache, cookies and history of Chrome for Android quickly, easily and transparently.
First, open Chrome. You should find it on your device's start-up screen or in the app drawer. On the browser's main screen, tap the menu in the top right corner of the screen: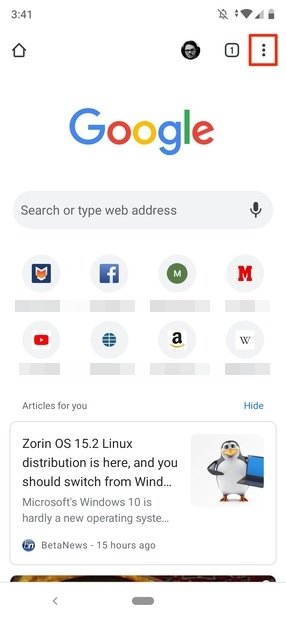 Main view of Chrome
In the menu that appears, tap Settings: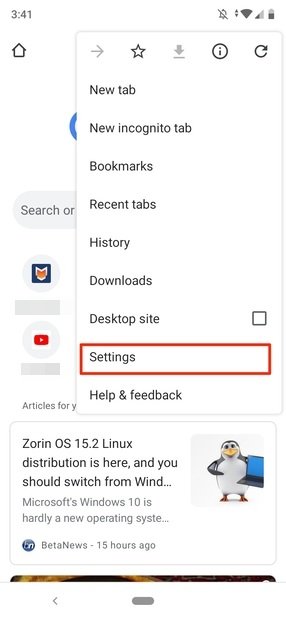 Access to Settings from Chrome's menu
In the settings screen, scroll down until you get to Advanced. Once there, tap Privacy: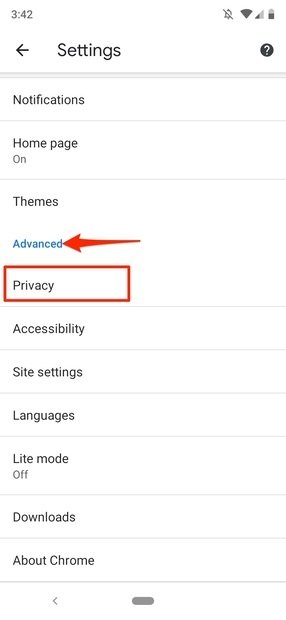 Access to Chrome's privacy settings
Once in the menu, tap Clear browsing data: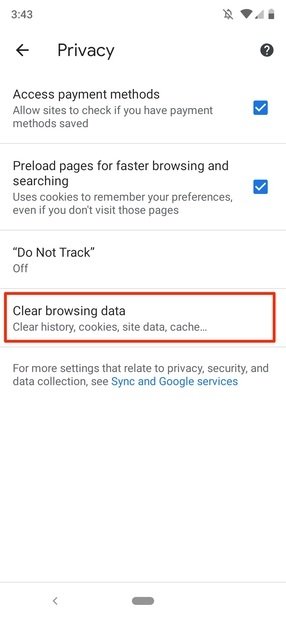 Options to clear browsing data
Check the options Browsing History, Cookies and site data and Cached images and files in the screen that will appear and then tap Clear data to delete all of this data: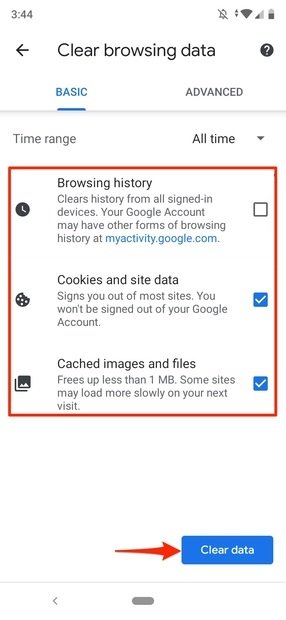 Basic mode to clear data
As you can see, this offers the user the basic data clearing mode. Right next to it we have the Advanced tab, which allows us to decide more precisely what is to be deleted or not, such as website settings, auto-complete forms and saved passwords: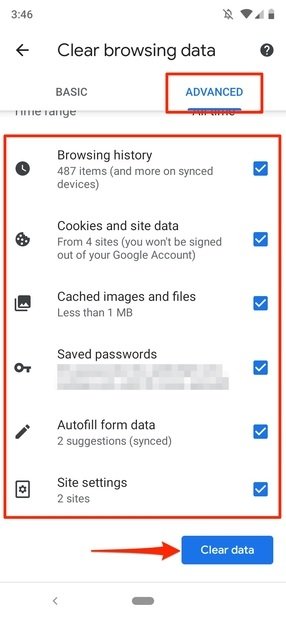 Advanced mode to clear data
If you tap Clear data again, the data generated in the history, cache and cookies will be cleared and permanently deleted from your phone. As you can see, this process is very easy to carry out and is absolutely worth doing from time to time. We recommend that you do it periodically.